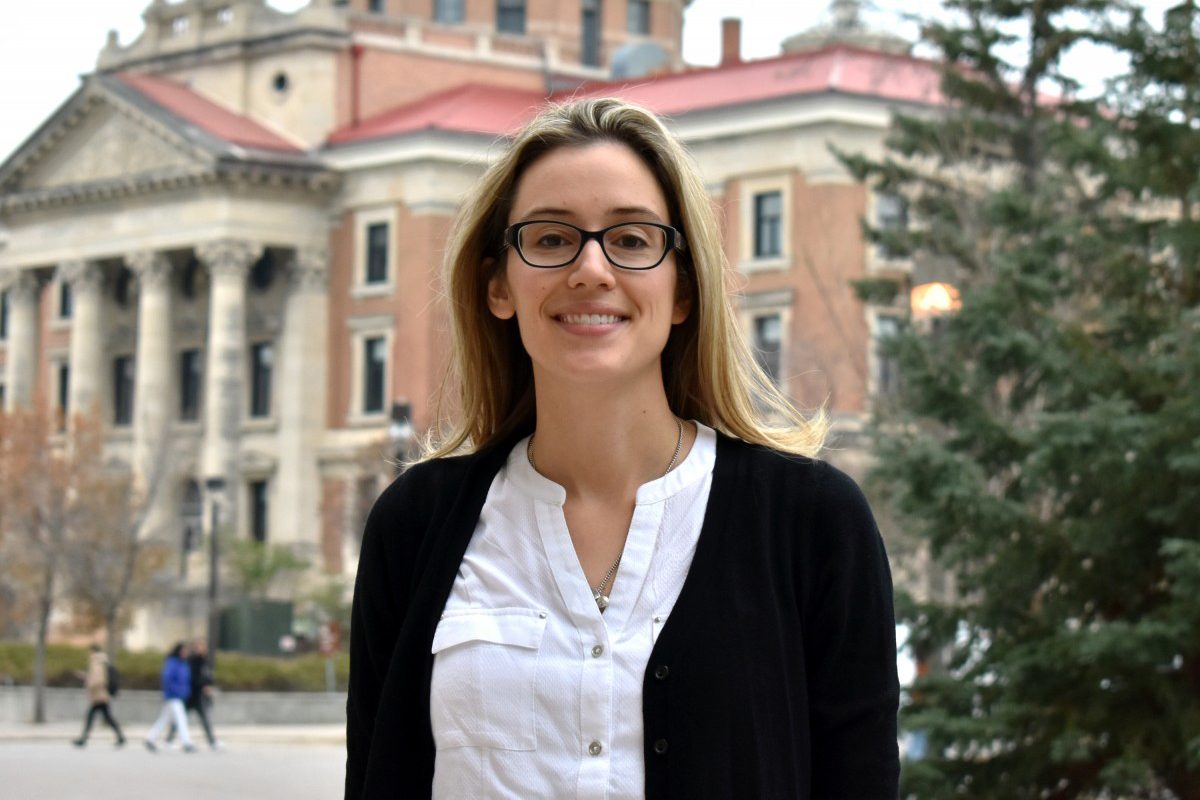 Community engagement a keystone for professor's work in nutrition policy
October 29, 2018 —
Natalie Riediger joined the Department of Food and Human Nutritional Sciences as Assistant Professor on July 1. She shared some of the reasons why she is so passionate about her chosen field of consumer food systems and nutrition policy, particularly with Indigenous peoples, and how she hopes to encourage others to become advocates for change.
Tell us about yourself
I've lived in Winnipeg my whole life and have been at the University of Manitoba for the last 16 years. My undergraduate and masters degrees were in nutrition before I moved to community health for my Ph.D.
Why did you get into this area of study?
My family owned a grocery store, Riediger's Foods, so my life has always revolved around food. I grew up going to food shows with my Dad and then working at the store during high school and university. The store was located in Point Douglas, which was ranked as the third poorest postal code in Canada according to median income during the time I worked there. The neighbourhood also has one of the largest urban Indigenous populations.
My experiences and relationships from my work there greatly influenced my career path and continue to inform much of my teaching and research. It was there I first learned about community engagement. My family built a lot of relationships with many school breakfast programs, community organizations, and daycares that we delivered food to for many years. It was there that I saw the incredible injustice of food insecurity, the policies that contribute to it, and how it impacts people, families, and communities.
It was there where I also experienced the kindness and generosity of the many Indigenous people in the community. When the store closed in 2012, after 75 years in business, there were so many people from the community who came to thank my family and wish us the best. I just can't see that happening in any other neighbourhood.
What are you seeking to explore with your research?
I am doing applied research in the area of food and nutrition policy. So I am hoping to influence policy development related to food and nutrition in a way that promotes equity and social justice, particularly for Indigenous peoples.
What are you teaching?
I am teaching "Food, Nutrition, and Health Policy" (HNSC 4290), which is a 4th year undergraduate course. What appeals to me most about being a teacher is the opportunity to challenge the way students think, share my love of learning, and to hopefully encourage my students to be engaged citizens. I've incorporated a strong advocacy focus in the course so that hopefully they come away with the tools to 'be the change'.
And in your spare time?
I have a 3-year old and a 6-year old so my job is my spare time. They don't know what I do, except that my older son is sure my job is boring!