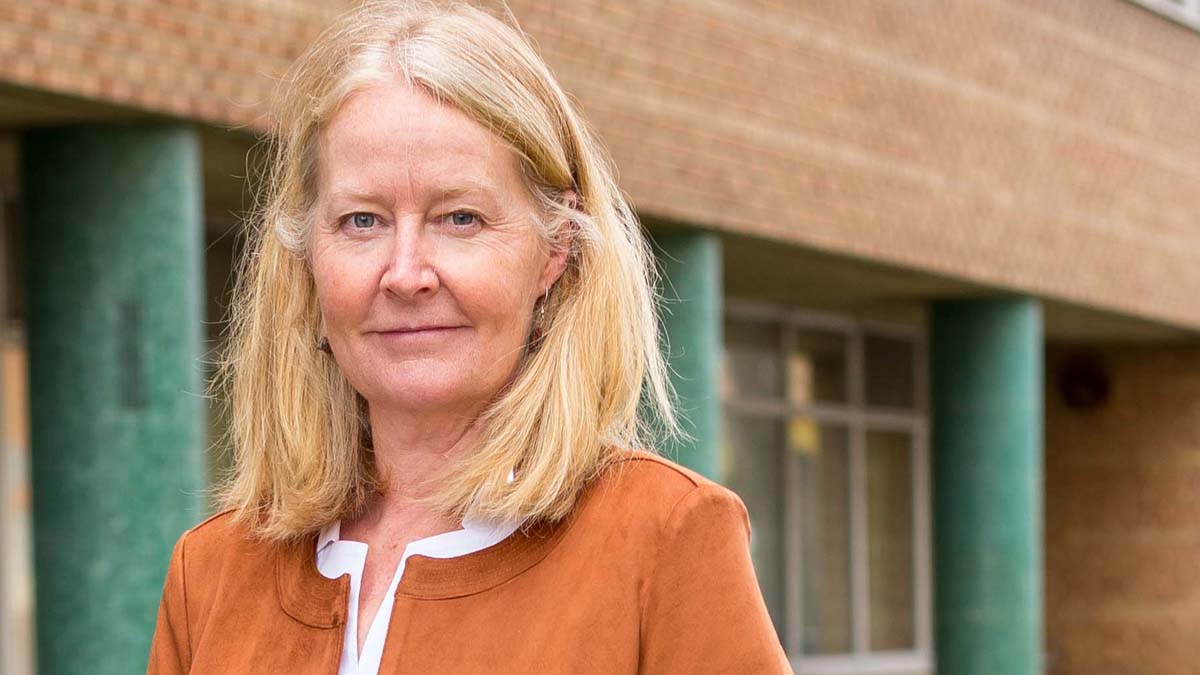 College of Nursing partners with HSC on unique Clinical Chair
October 14, 2020 —
On Sept. 1, College of Nursing associate professor Dr. Diana McMillan became the inaugural Health Sciences Centre Clinical Chair that will connect academics and research to improve clinicians' care delivery.
Monika Warren, acting chief nursing officer at HSC, said the role is rare in Canada, with very few provinces having a similar model. The role is jointly funded by HSC and the College of Nursing, Rady Faculty of Health Sciences, and is supported by research funding from the HSC Foundation's Dolly and Michael Gembey Nursing Research Endowment Fund.
"Diana will be very instrumental in linking with lots of different clinical groups who are trying to navigate the process around research," Warren said. "I'd like to see this role encourage the nursing profession to consider higher education and research, and help us to leverage it in a meaningful way for patients and families."
McMillan, who grew up in rural Ontario and Quebec, has a master's degree in nursing from UM (1995) as well as two bachelor's degrees from Queen's University, in nursing science and arts with a major in psychology. In 2001, she achieved a PhD from University of Washington (Seattle) and completed a joint postdoctoral fellowship with the Mayo Clinic in Rochester, Minnesota and the UM College of Nursing's Manitoba Centre for Nursing and Health Research (MCNHR).
She has been on faculty with the College of Nursing, Rady Faculty of Health Sciences for 19 years, with much of her research focused on sleep from a population health perspective.
McMillan was initially set to start as HSC Clinical Chair in May, but this was delayed due to COVID-19 restrictions.
"Like many others, I'm working from home," she said, noting she's excited about the opportunity to support clinicians at HSC while building partnerships with the College of Nursing.
"I'll be working with the leadership at HSC and within the College to look at synergies between these two organizations and ways we can support more nursing research and develop clinical practice excellence and scholarship for both of these organizations," she said. "I see myself as a mentor, educator and resource, not only leading research but supporting and educating others amongst my teams – primarily nursing, but not only nursing, because multidisciplinary research is really important, and I've been working in that realm for some time."
While COVID-19 delayed the start by four months, Warren said the pandemic will also have an influence on some of the research that comes out of McMillan's new position.
"COVID has really shifted how we do our work, obviously," Warren said. "One of the exciting things we want to zero in on is how do we deliver care virtually in a way that's meaningful to patients and families. It always was part of our plan to leverage more of our services virtually, but COVID forced that agenda very quickly."
College of Nursing dean Dr. Netha Dyck said McMillan is highly qualified for her role, having worked for the past seven years as an associate professor of clinical practice at HSC.
"Diana will provide leadership in building clinical research capacity with a patient-first philosophy and engaging with nursing and interprofessional colleagues," she said.