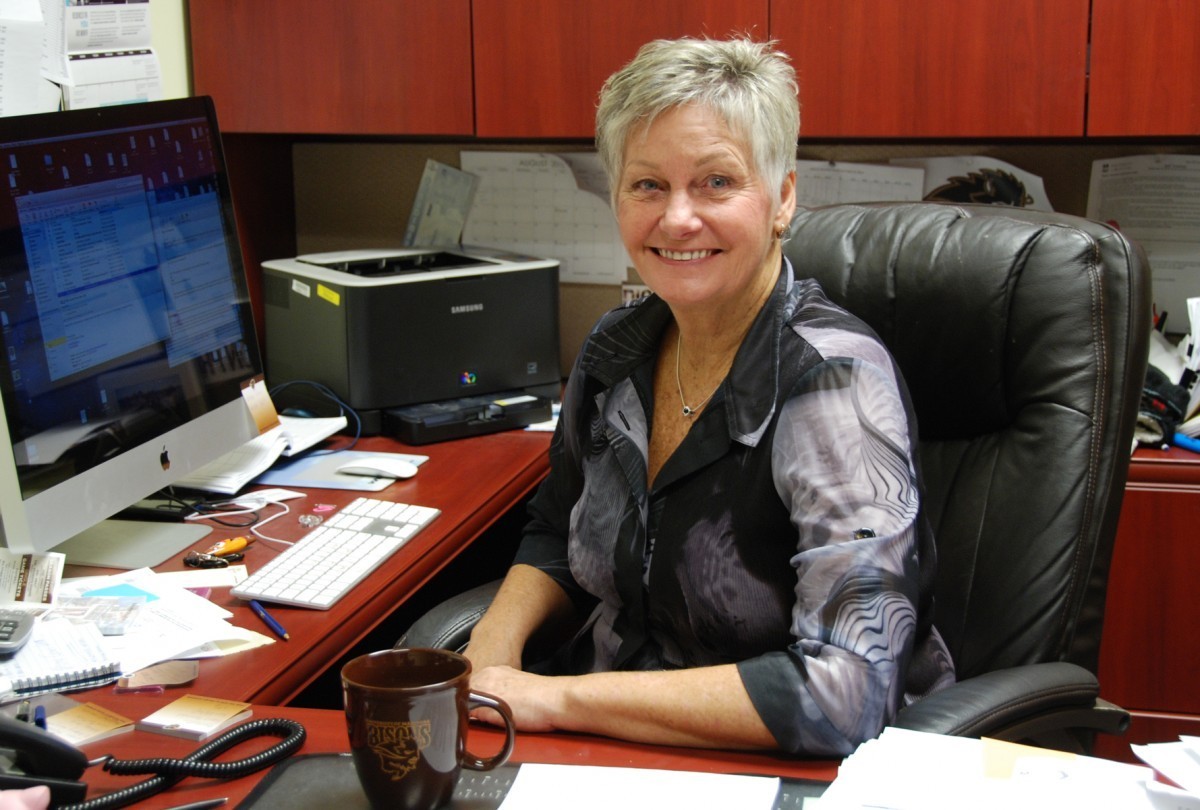 Coleen Dufresne elected to FISU Executive
Bison athletic director Coleen Dufresne becomes an assessor on the Executive Committee of the International University Sports Federation (FISU)
November 17, 2015 —
On November 8, the CIS International Committee announced the election of Coleen Dufresne, Bison athletic director, as an assessor on the Executive Committee of the International University Sports Federation (FISU).
The election was held in Switzerland at the 34th FISU General Assembly.
"I am very appreciative of the support of my candidacy for FISU assessor extended to me from countries around the world," said Dufresne, the only North American on the committee. "I am looking forward to working with the other members of the Executive in promoting the philosophy and values of university sport, in developing university sport around the world, and in ensuring the best possible international experience for student-athletes, coaches, officials and fans."
Since moving into her current administrative post at the University of Manitoba, Dufresne has held numerous leadership positions at the national and conference level, including a number of roles on the CIS board of directors and a two-year term as Canada West president from 2005 to 2007.
As a FISU delegate on the International Control Committee, she has had the privilege to attend no less than five Universiades and a pair of world university championships over the past decade.