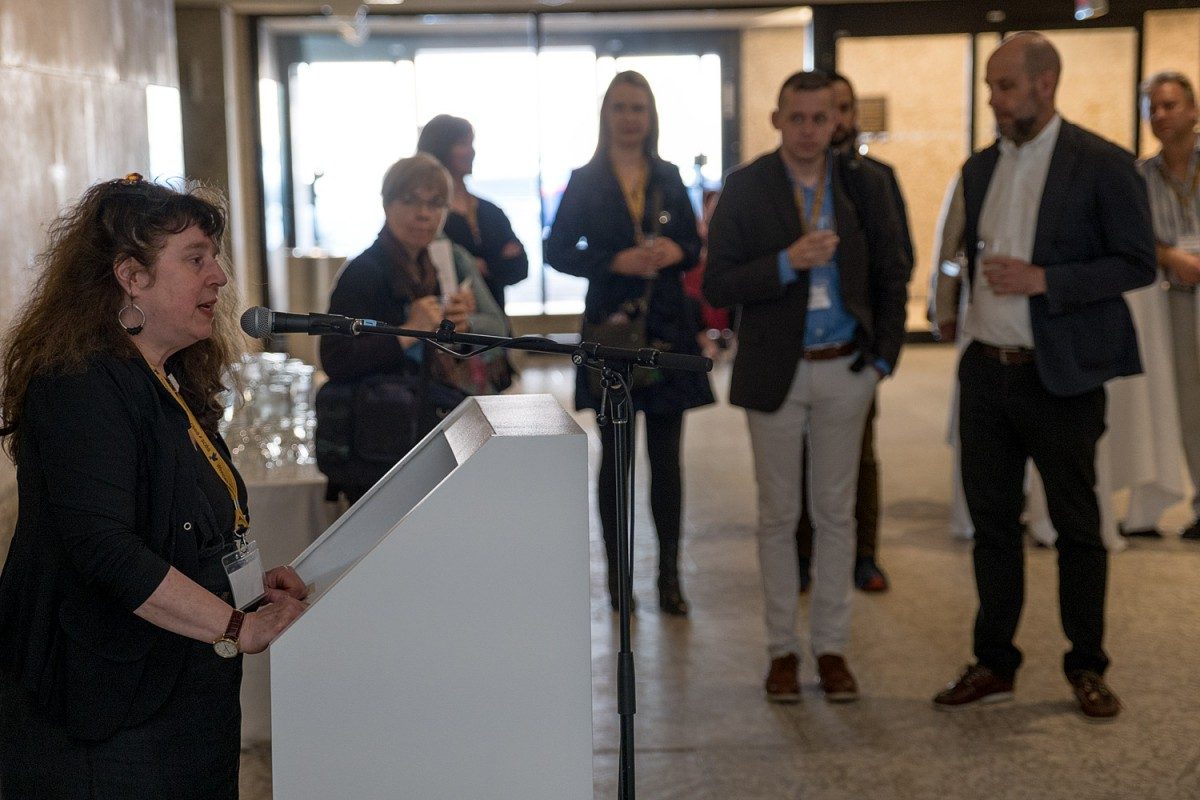 City hosts art educators
June 5, 2018 —
Winnipeg hosted some 62 art educators during a Canadian Society for Education Through Art event, a two-and-a-half day conference held in venues throughout the city.
Conference chair Joanna Black said the event's theme "Taking ACTion: Human Rights in Art Education" spoke to participants as germane to issues educators face in today's classrooms.
"(The theme) relates to visual arts education and teaching, and I think that's relevant today, in our tumultuous times, to address and to teach this within our classrooms and to think about this," Black said following opening ceremonies held at the Winnipeg Art Gallery.
David Mandzuk, Dean of the Faculty of Education also offered welcoming remarks at the event. "Whenever one of our own faculty sponsor an event or convene a conference of some kind, first of all it's important to support them but it also raises the profile of our faculty and I think it's important to have presence here," he said.
The conference featured 35 presenters as well as keynote speakers including OCAD instructor Dr. Pam Patterson, who spoke about disability rights issues, Native Studies Assistant Prof. Niigaan Sinclair, who spoke about Indigenous rights and Shawna Dempsey, an internationally renowned performance artist, who spoke about feminist issues transgender issues, political issues.
"She's a gem of Winnipeg," Black said of Dempsey. "She kicked off the conference with a really relevant speech. It was very wonderful and very thoughtful."
In addition to the WAG, the conference was held in venues throughout the city that included the Plug-In Institute of Contemporary Art, the Canadian Museum for Human Rights, the Fort Garry Hotel, the Winnipeg Free Press Café as well as Exchange District artist studios.
"I think that Winnipeg is known to be very cutting edge in terms of our theories, in terms of our practices and in terms of being mentors to other places in the country," Black said, noting that recently established institutions, such as the National Centre for Truth and Reconciliation and the Canadian Museum for Human Rights have had a significant impact on the community, which is now extending to art educators across Canada through the conference.