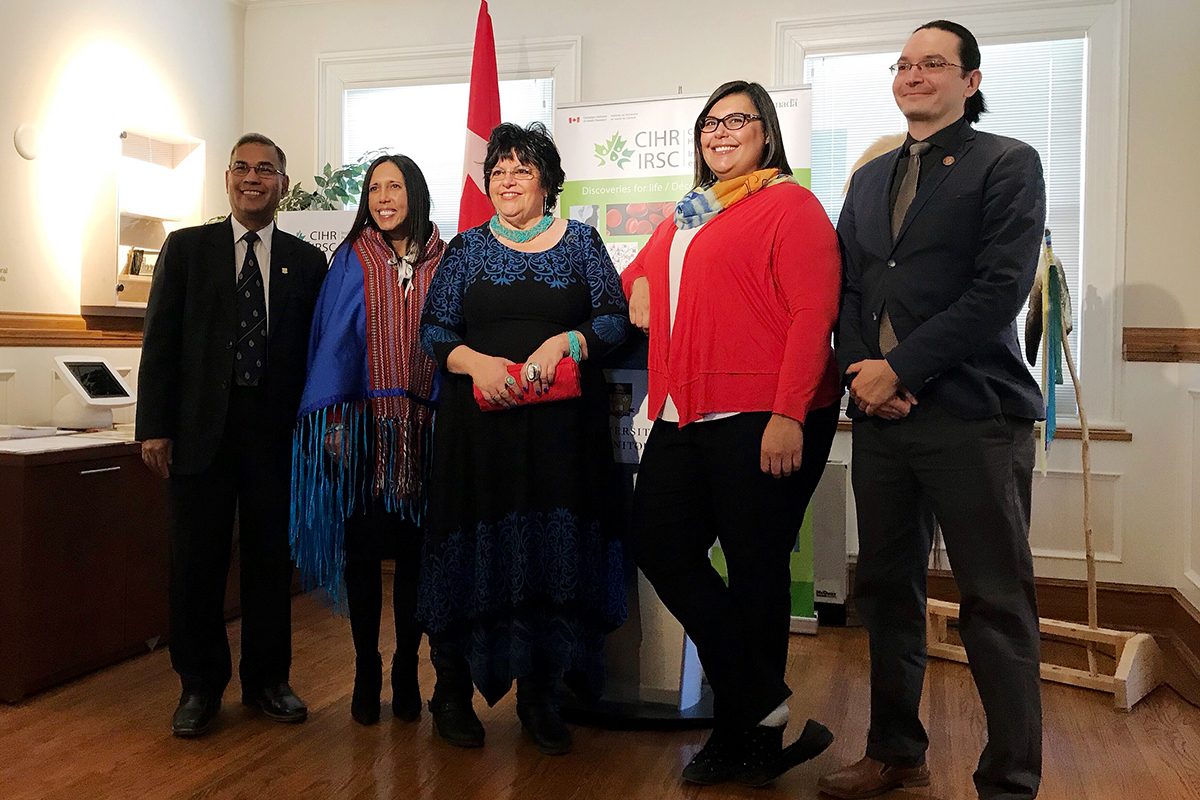 CIHR changes a name, launches new grants
March 27, 2018 —
Attention scholars, the Canadian Institutes of Health Research (CIHR) is changing the name of the CIHR Institute of Aboriginal Peoples' Health to the CIHR Institute of Indigenous Peoples' Health. This change is effective as of now.
Since the creation of the CIHR's 13 Institutes in 2000, the discourse has evolved on appropriate and respectful terminology when referring to First Nations, Inuit and Métis peoples. "Indigenous" as opposed to "Aboriginal" in the name of CIHR's institute focuses on First Nations, Inuit and Métis Peoples and is consistent with federal activities, as well as with the adopted terminology used in CIHR's Action Plan to strengthen Indigenous health research in Canada. The French name of the Institute remains Institut de la santé des Autochtones as the term "Autochtone" translates to both "Aboriginal" and "Indigenous" in French.
New Initiative
CIHR is launching a request for applications (RFA) for the Network Environments for Indigenous Health Research (NEIHR) development grants. NEIHR is a new initiative that aims to establish a solid foundation for Indigenous health research driven by and grounded in Indigenous communities in Canada. This will be accomplished by supporting one-year development grants, which will bring together Indigenous Peoples/communities/organizations and other members of the research team, including researchers, knowledge-users and/or partners, to undertake initial planning and proposal development in preparation of an anticipated CIHR NEIHR Network grant RFA. Total amount available for this funding opportunity is $ 900,000, enough to fund approximately 12 grants.
Key Dates
Launch of NEIHR Development Grants RFA: Winter 2018
Application deadline: Spring 2018
Funding start date: Fall 2018