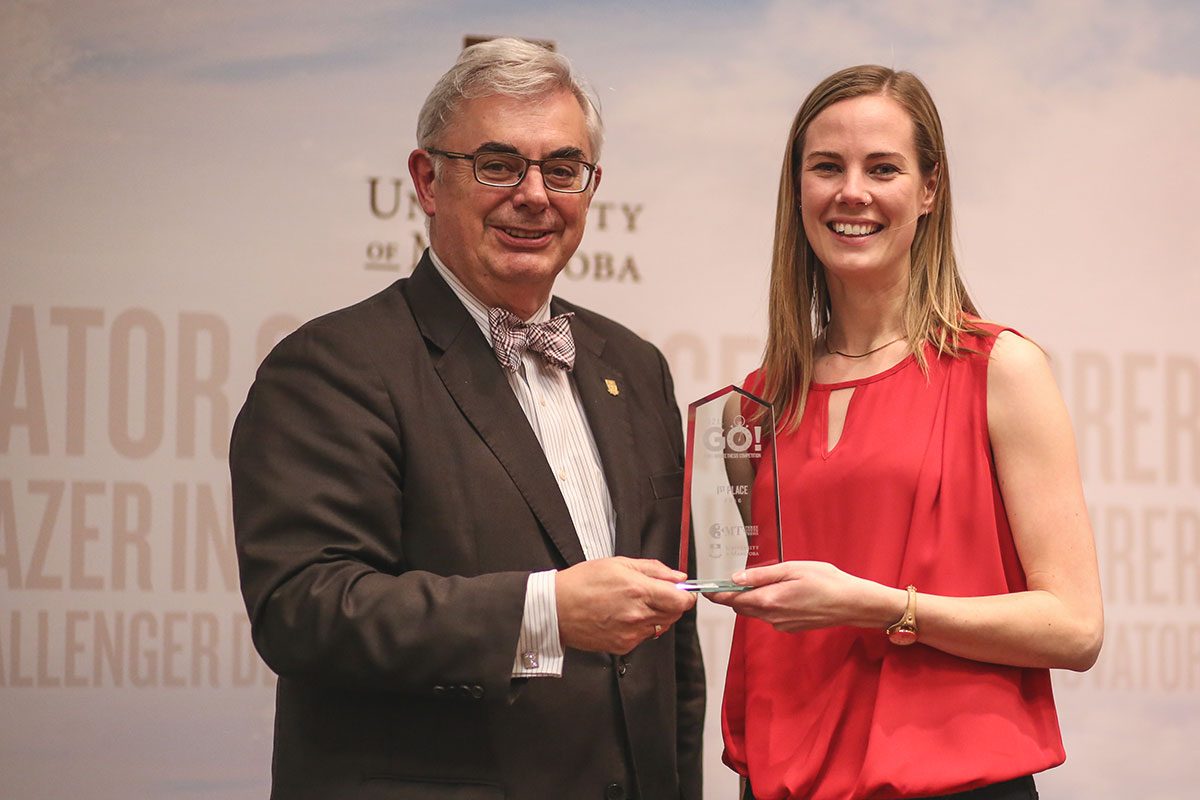 Cheer them on at the 3MT heats
February 13, 2017 —
It's time to cheer on our "home team!"
Or at least your friends.
Thirty U of M graduate students will be competing this week in a competition that can win them up to $1,000 and tests their mettle.
Three Minute Thesis (3MT®) is a research communication competition developed by The University of Queensland. It challenges graduate students to consolidate their ideas and research discoveries so they can be presented concisely to a non-specialist audience, in three minutes or less.
Everyone is invited to come out and watch challengers compete in the heats.
The Heats
Heat 1: Monday, February 13, 2017, 12:45pm – 2:20pm
Engineering Building – E3-270, Fort Garry Campus
Heat 2: Tuesday, February 14, 2017, 12:15pm – 2:00pm
Theatre A – Basic Medical Sciences, Bannatyne Campus
Heat 3: Thursday, February 16, 2017, 12:15pm – 2:00pm
Theatre A – Basic Medical Sciences, Bannatyne Campus
Todd Mondor, Acting Vice-Provost (Graduate Education) and Dean of the Faculty of Graduate Studies, explains: "Three Minute Thesis is fun and exciting, and although challenging for the participants, we believe this competition provides an excellent opportunity to showcase to the entire university community the outstanding research being done by our graduate students."
Finalists from the heats proceed to the final event on March 8 at the Robert B. Schultz Theatre in St. John's College where they will compete for prizes and the chance to move on to the Western Canada regionals.
For more information, including the names of the challengers, visit the U of M 3MT® website.
The first 3MT® was held at The University of Queensland in 2008 with 160 students competing. In 2011, the 3MT® competition grew to 43 universities and, for the first time, regional 3MT® events were held in the United States, United Kingdom, Canada, and Hong Kong.
At the University of Manitoba, 3MT® is part of an overall strategy to promote our graduate students, promote research at the U of M, and connect with the broader community.