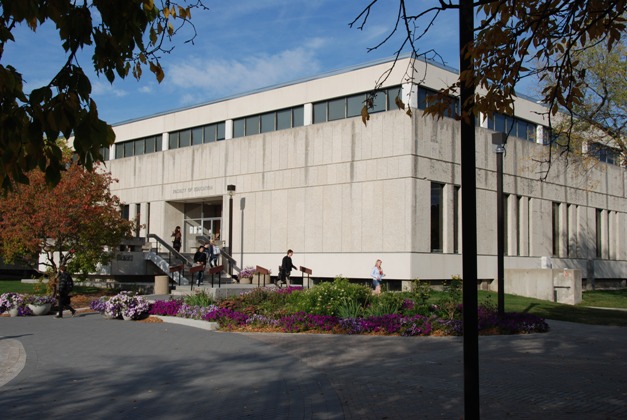 Charlotte Enns named new Acting Dean
June 27, 2022 —
The Faculty of Education is happy to announce the appointment of Dr. Charlotte Enns as the new Acting Dean effective July 1, 2022.
Dr. Enns has been part of the Faculty of Education as a member of the Department of Educational Administration, Foundations, and Psychology, as well as a professor in the area of inclusive education. Her background as a speech language pathologist and clinical training has influenced her work and research in language development in Deaf children and its relationship to literacy skills.
Dr. Enns received her undergraduate and graduate degrees from the University of Western Ontario in the area of speech-language pathologist and her Ph.D in Educational Psychology from the University of Manitoba. She has served in multiple roles throughout her career at the Faculty of Education and currently serving as a professor.
"It is always exciting to meet new students every year who are interested in learning, ask lots of questions – sometimes quite challenging questions – and provide me with new insights and perspectives."
In her new role, Dr. Enns expects to bring stability after a a couple of years of remote teaching and staff working from home. "Some great initiatives are underway – particularly regarding our practicum experiences, graduate programs, and Indigenous education opportunities – and I want to make sure these continue and thrive. I hope to support our community to feel positive and excited as we welcome everyone back onto campus."