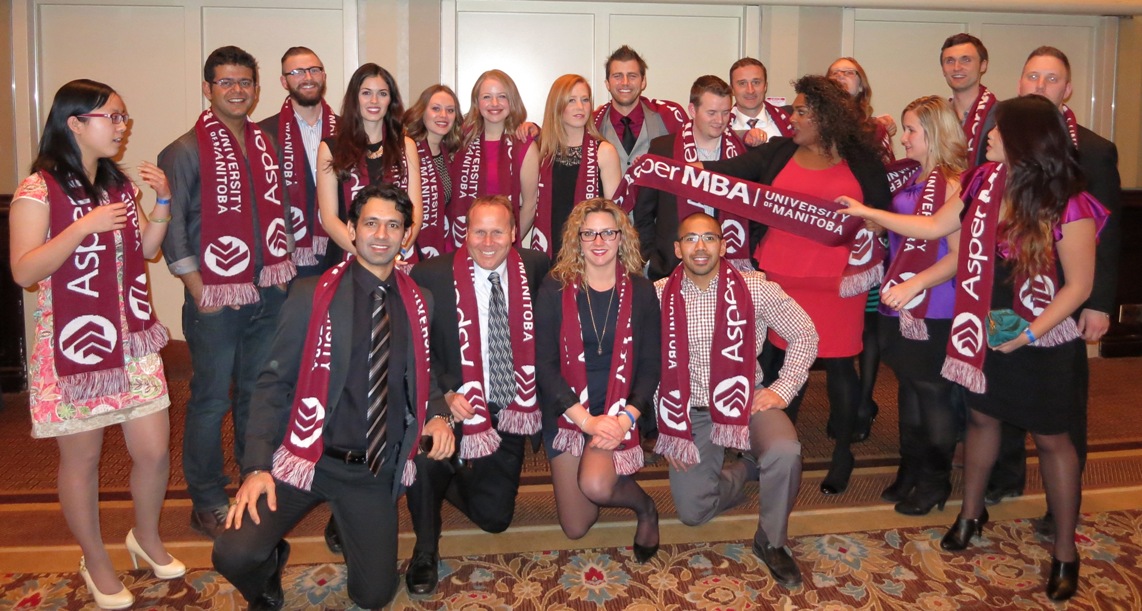 Chants of 'Asper! Asper! Asper!' at MBA games
January 16, 2014 —
For the first time, the Asper School of Business MBA program sent a team to the MBA games, and they had several Top 5 finishes in the competition's categories.
Over 700 students competing on 23 teams participated in the recently held games in Toronto. The Asper team consisted of 20 MBA students co-captained by Judy Jayasuriya and Amanda Gebhardt, and coached by Sean MacDonald. They competed in all categories: pre-competition, athletics, academic, and spirit.
"We were truly well received by all participating schools with chants of "Asper! Asper! Asper!" filling the hotel hallways in the evening and event locations when we competed," team co-captian Amanda Gebhardt said.
"This weekend is a prime example that the Asper School of Business is capable of not only competing but contending against the top ranked MBA programs in Canada. The team cohesiveness and school pride we all gained throughout the competition will undoubtedly be a highlight of our Asper MBA experiences."