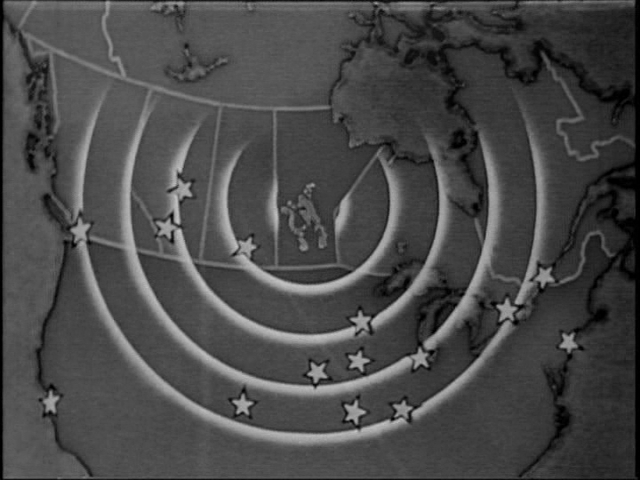 Celebrating the film My Winnipeg
March 3, 2015 —
A celebration of My Winnipeg, a film by Guy Maddin, University of Manitoba's Distinguished Filmmaker in Residence in the department of Icelandic Language and Literature and the department of English, Film, and Theatre, will be held on March 11.
At this event Maddin will show clips and discuss the film with critic Jonathan Rosenbaum of the Chicago Reader and George Toles, professor in the U of M's department of English, Film, and Theatre. (Two other events are also taking place, please see below for details.)
The filmmaker is celebrating the film's release on DVD and Blu-ray by Criterion video. My Winnipeg won Best Canadian Feature Film (TIFF 2007), Best Documentary (San Francisco Film Critics Circle Award 2008), Best Experimental Documentary (International Urban Film Festival, Tehran 2009), and voted one the Best Films of the Decade (2000s) by the late film critic Roger Ebert.
In the past 30 years Guy Maddin has created countless shorts and 11 feature films, including the just-completed The Forbidden Room, which premiered at the 2015 Sundance Film Festival, and opened the 2015 Berlin Film Festival Forum.  He is a member of the Order of Canada and Order of Manitoba, and was awarded the Telluride Silver Medallion for life achievement in film in 1995.
What: Celebrating the Criterion release of My Winnipeg
When: Wednesday, Mar. 11, 2015, 7 p.m.
Where: Robert B. Schultz Lecture Theatre, Rm 172 St. John's College, 92 Dysart Rd.
All welcome. Free Admission.
Rosenbaum will also join assistant professor Jonah Corne from the department of English, Film, and Theatre for two other special events.
What: "Cinema in the Age of the Internet: A Conversation with Jonathan Rosenbaum." Moderated by U of M's Jonah Corne.
When: Monday, March 9, 7 p.m.
Where: Plug In Gallery, 460 Portage Avenue
Guy Maddin will also participate in a discussion on My Winnipeg with Rosenbaum on Mar. 10.
What: Jonathan Rosenbaum's Global Discoveries: An evening of clips and commentary, featuring Guy Maddin
When: Tuesday, Mar. 10, 7:30 pm
Where: Cinematheque, 100 Arthur Street, Winnipeg
Admission by Donation
Guy Maddin's friend and fellow Winnipegger Marcel Dzama created some suitably surreal images for our release of My Winnipeg, the filmmaker's emotionally true history of his hometown. This gallery shows the progression of Dzama's work on the project, from sketchbook roughs to pencil drawings to the final watercolor paintings. See more here.