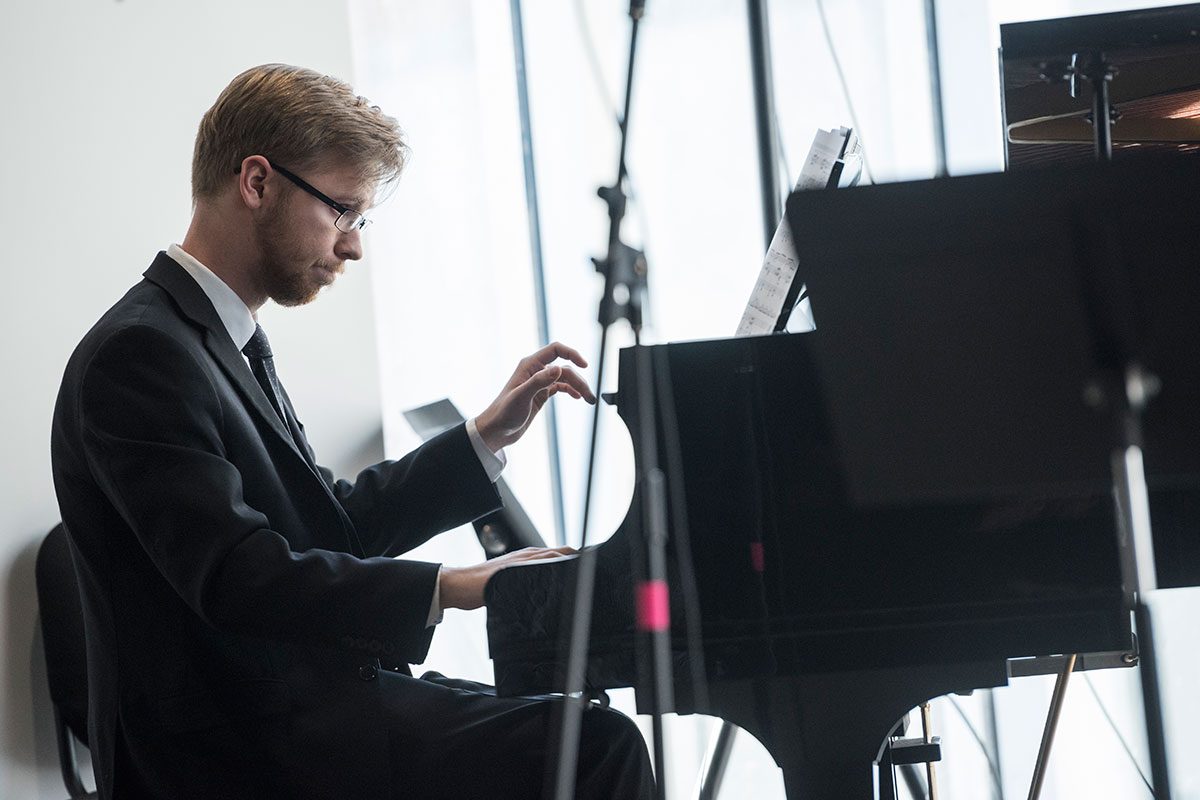 Celebrating the class of 2018
Meet Paul Williamson, graduating with a Bachelor of Music studying piano
June 6, 2018 —
In celebration of the University of Manitoba's Spring Convocation 2018, UM Today is featuring some of the outstanding students we are celebrating this week.
Paul Williamson studied piano at the Desautels Faculty of Music. He won first place at the 2017 Canadian Federation of Music Teachers' Association National Competition representing Manitoba, and also made CBC Music's 2017 list of 30 hot Canadian classical musicians under 30.
What was your inspiration?
As a musician, I draw inspiration from many people in my life including colleagues, teachers, performers and mentors.
What was your greatest obstacle in your post-secondary journey?
For any student, I think time management is always an issue. Music students have to practice, and being disciplined enough to organize one's life around practicing can be a challenge at times.
What is the most interesting thing that happened to you at the U of M?
A highlight of my education would definitely be performing as a soloist with the University of Manitoba Symphony Orchestra in second year. The timing of this event allowed me to perform the same concerto with the Winnipeg Symphony Orchestra two weeks later when a soloist dropped out for one of their concerts. This was my first professional experience of this kind and a rare opportunity for a young student.
What's next?
This upcoming fall I will be heading to Los Angeles to study with Fabio Bidini at the Colburn School in their Master of Music program. I am excited to see what this next chapter of my education has in store for me.
Don't forget to check our student accounts on Instagram and Facebook to learn more about some of the students graduating this week. You can also join the 'Convocation conversation' on social media by following #umanitoba2018.