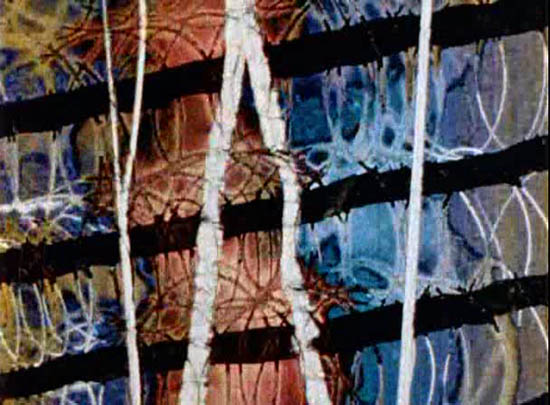 Celebrating pioneering filmmaker Norman McLaren
April 11, 2014 —
Today would have been Canadian filmmaker Norman McLaren's 100th birthday. The National Film Board (NFB) is celebrating with a website dedicated to his work and innovations. It even includes an app that lets you experiment with some of his techniques.
His 1952 film short film Neighbours won an Oscar. According to the NFB website, the short film "employs the principles normally used to put drawings or puppets into motion to animate live actors. The story is a parable about two people who come to blows over the possession of a flower."
Faculty of Education prof Karen E. Smith, says, "McLaren kindled a fire of Canadian imagination through his films and books. He put us on the imagination world map.
"And his legacy is continued through the NFB education programs. Students, instead of thinking, 'Well, this short was quaint or from another previous time' think 'Wow! That was amazing! I want to try to make something like that' and 'That was innovative!'"