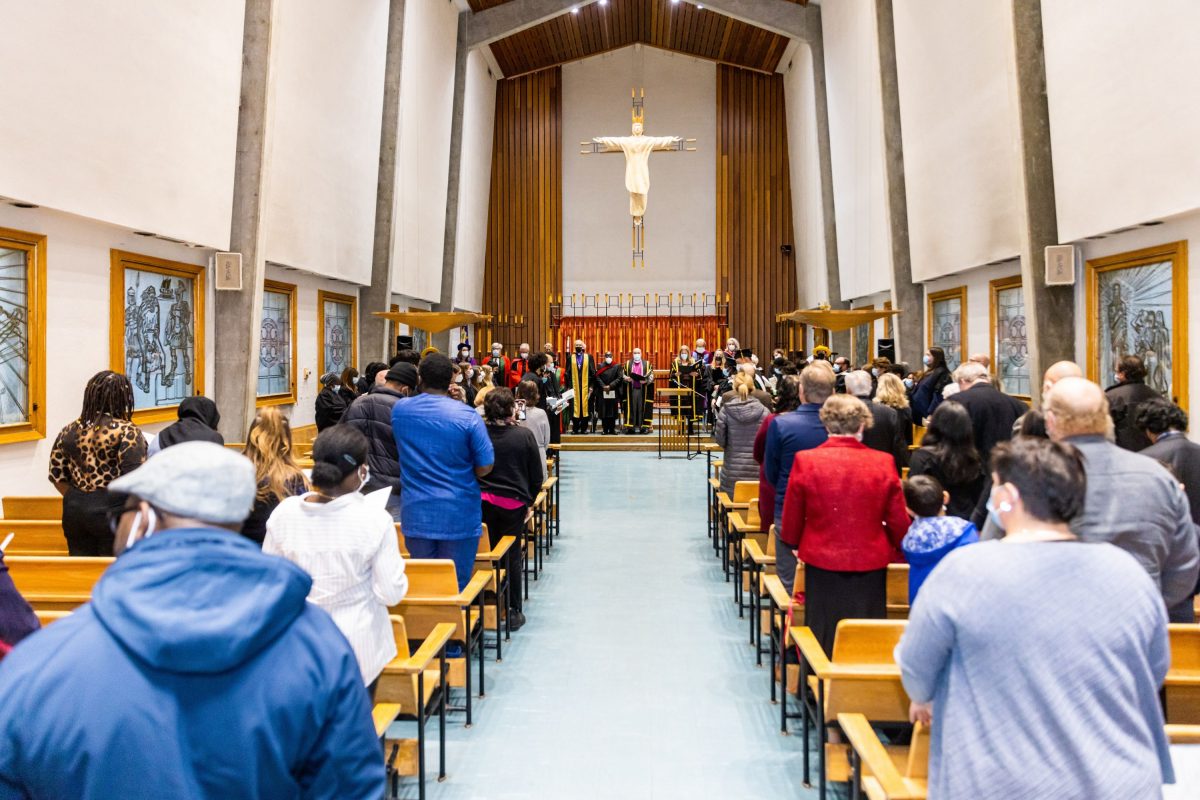 Celebrating academic excellence with our 2022/23 scholarship recipients  
Last year, St John's college awarded $200,000 worth of scholarships to students across all faculties within the UM campus.
November 16, 2023 —
Our community is full of talented students ranging from the Faculty of Science, Arts, Engineering, Business, and Graduate Studies, to name a few. At our Annual Convocation, we were proud to recognize our 2022/23 graduates from the College and our scholarship and bursary recipients.
These scholarships and bursaries are given out yearly to college members who join St John's College. Each year, we hand out $200,000 worth of scholarships to students given generously by our donors some of whom joined us on Sunday, November 5th, at our Annual Luncheon.
Following the convocation ceremony in the Chapel, we met a few of this year's scholarship recipients to discuss what these recognitions mean to them.
Karis Park – Dr. June Marion James Bursary
The third Faculty of Science student has had a love for science since back in high school. Since then, she has pushed herself to follow her passion as she works towards getting into medicine. After taking the MCAT this past summer, Karis is awaiting her results as she hopes to pursue her medicine dreams next fall using this Bursary from the College.
"I've been a part of the College since my second year, and it's been a great experience. Finding a community here and having scholarship opportunities like this is beneficial. It's rewarding to know that my hard work is paying off, and I hope to continue with medicine next year if everything goes to plan."
Karis would like to thank her family, friends, and the College for their support.
Congratulations, Karis!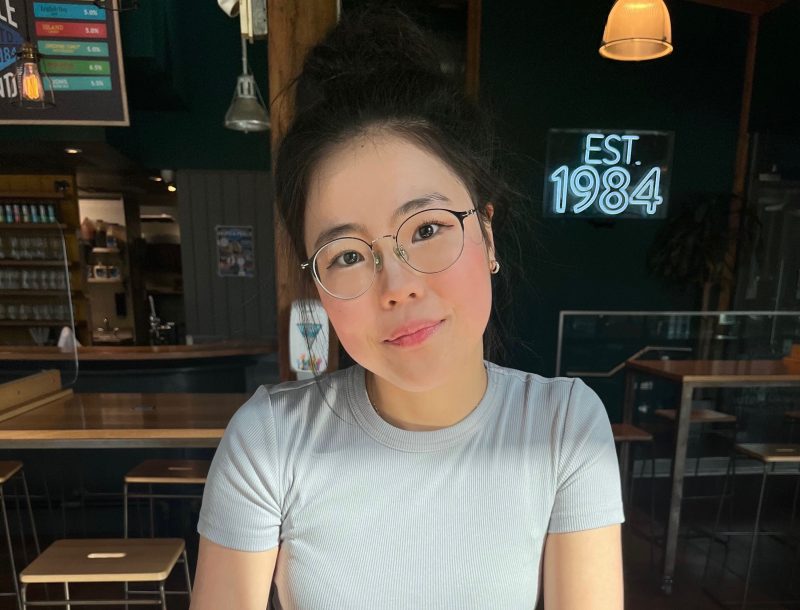 Abby Vovchuk – Hoskins Scholarship
When you think of SJCSA, Abby is one of the first names you will hear. As the former Senior Stick, Abby is no stranger to the College community and has been around all areas of the College since 2021. She joined during the global pandemic when she needed a sense of belonging to help her get through her university experience. The fifth-year science student is in the process of finishing her final year of studies as she continues to work on her thesis, which she hopes to complete in the next year.
"This scholarship is awarded to students in the Faculty of Science with a high ranking in calculus, so it's validating to know that I'm on the right path, doing the right thing, and pursuing my passion."
Abby would like to thank the College, parents, friends, and family for supporting and encouraging her academic journey.
Congratulations, Abby!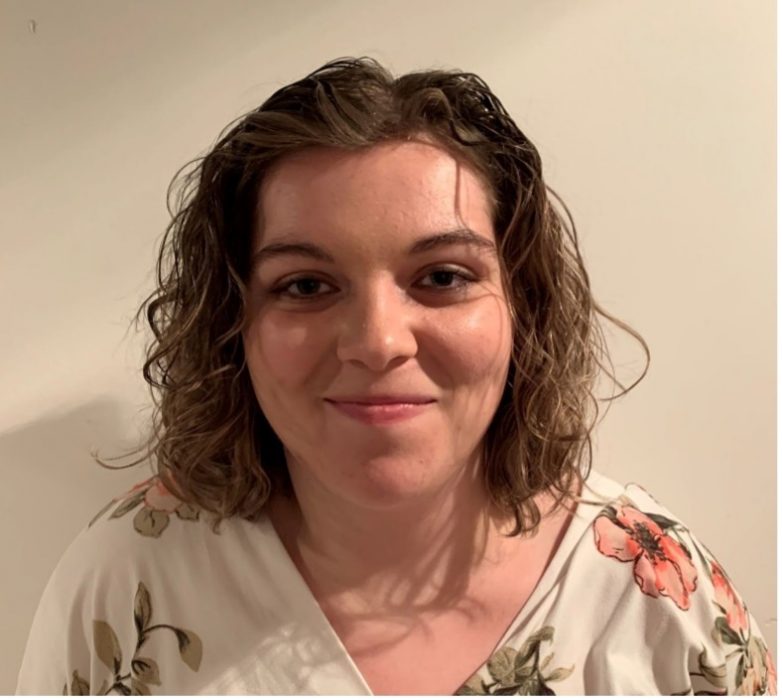 Catherine van Reenan – Colin Inkster Memorial Award
Studying in the Religion department and working towards her Ph.D, Catherine has utilized the College experience, like the study carrels, to help her pursue her studies. In her third year of her PhD, Catherine loves being a part of a community within the larger campus where she connects with colleagues, enjoys the daily Bread Café, and builds a network with other academics.
"It's a wonderful accomplishment and honour. People who wrote for me gave me validation that I'm meant to go for my Ph.D. and pursue my academic dreams. This scholarship will help me travel to Komagan for a conference I will be attending that is a niche in my field of study. I'm very excited because I get to learn from some inspiring people and professionals I've looked up to my whole life."
Catherine would like to thank her committee for supporting her throughout her academic journey who also inspired her to pursue her PhD.
Congratulations, Catherine!
Doris Goubran – R. Kelly McGinnis Memorial Scholarship
A motivated Health Sciences student, Doris Goubran is on her way to big things as she enters the Max Rady College of Medicine. Learning about the College from St. John's Ravenscourt, Doris has enjoyed her experience with its warm and comforting environment. Doris credits the Study Carrels as an excellent place to study for her MCAT and other courses. In winning the scholarship for her future career, here is what she had to say.
"I plan on using this scholarship for my academic journey into medicine. It encouraged me to believe that I belong in medicine and my path in school. When you first apply to medicine, it's super nerve-racking and intimating, and winning this scholarship proved that I can do it."
Doris would like to thank the College and its donors for this recognition and her family and friends for always supporting her in her studies.
Congratulations, Doris!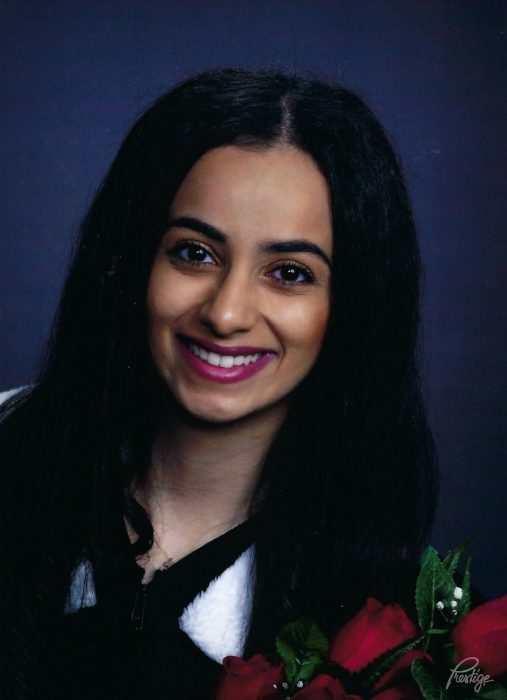 Meghann Robern – Arthur Uniacke Chipman Graduate Scholarship
The road has been challenging for Meghann in the last year. It's been an uphill battle after being hospitalized last November and starting a new academic journey, but Meghann wouldn't want it any other way. In being a part of past former College member, Meghann knew she needed a community within the campus to feel comforted, welcomed, and a sense of home; St John's College quickly became her place. "The level of connection in the community that combines with my values and rituals is what I appreciate the most," said Meghann. As she continues her Ph.D. journey in the Department of English, Media, and Flim, Meghann feels a sense of validation after her scholarship recognition.
"It's validating knowing I can still do this after being out of school for ten years. In a year of so much change, and I was trying so hard to find my footing, my belonging in the community while still living within my values, it was a sense of my hard work being recognized."
Meaghann would like to thank her wife and two kids, who have supported her endlessly.
Sharaina Cottick – Jocelyn & Warren Barnard Scholarship
Embracing the whole College experience as much as she can, Sharaina has taken full advantage of the college experience, positively impacting her university experience. The fourth-year accounting student from the Asper School of Business is the former Vice-Stick and now Co-Communications Director of SJCSA, where she built the council from the ground up alongside Abby Vovchuk. Finishing up the Asper School of Business in the fall, Sharaina is excited to start her career in the College as the Assistant Bursar in the General Office in the new year following school. After graduation, Sharaina also plans to return to school soon to complete her CPA.
"This scholarship means a lot because it is only given to accounting majors. Sitting with and learning about Jocelyn and Warren, who funded this award on Sunday, was even more special. It recognizes the hard work that I've done and accomplished over the years."
Sharaina would like to thank the College for this opportunity, Jocelyn and Warren for the support, and her family.
Congratulations, Sharaina!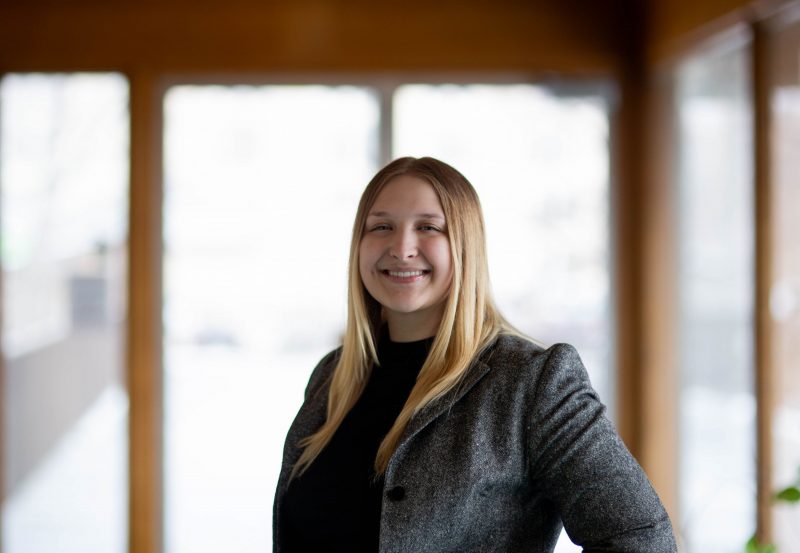 St John's College is proud to recognize all of our 2022/23 graduates and scholarship recipients this year.
Click here to learn more about our scholarship and bursary opportunities.
All UM Students are eligible to apply for scholarships and bursaries, once they have become a member of St John's College.