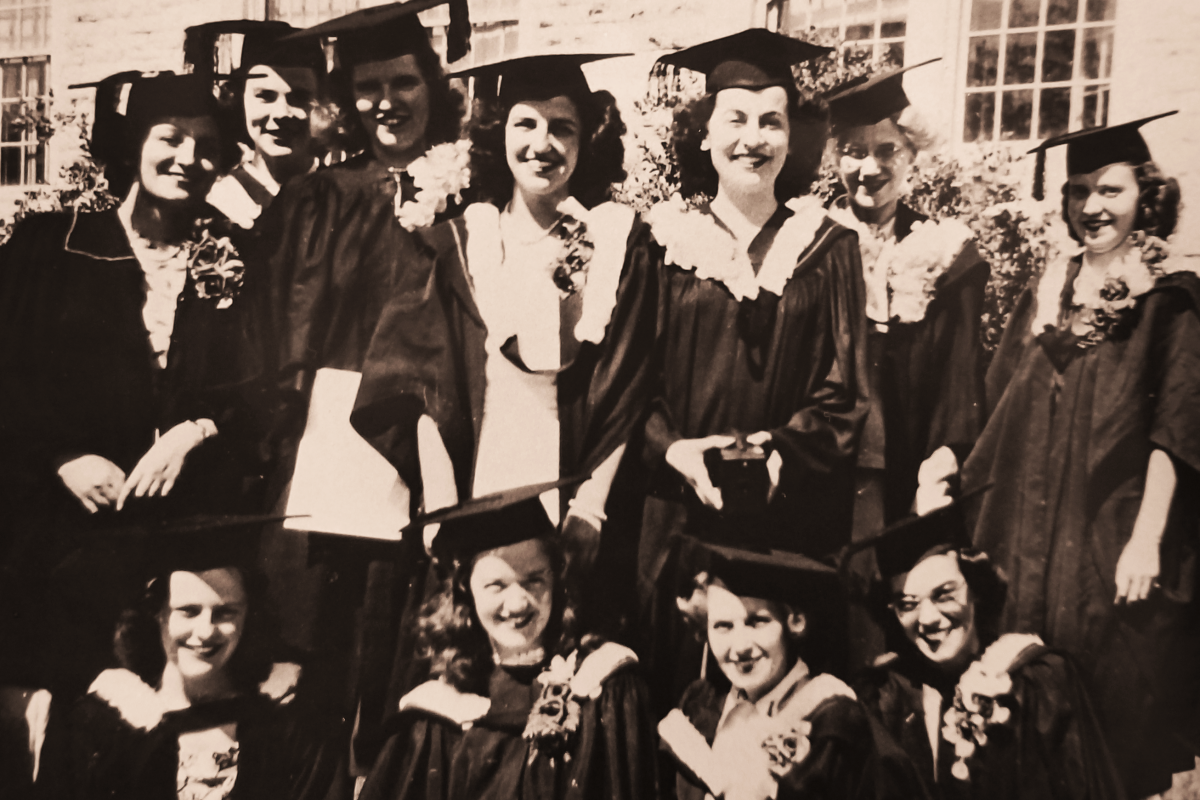 Celebrating 75 years of social work education
June 8, 2018 —
It has been 75 years since the Faculty of social work responded to the need for trained social welfare service professionals. In the Spring of 1943, the faculty began offering one year programs leading to a graduate diploma. Today, the Faculty offers distance delivery across Canada, access programs in the North as well as our Winnipeg's inner city, a Ph.D and Masters program and our new Masters based in Indigenous Knowledges degree program.
This September, the Faculty will reflect on the past 75 years and share our plans for the future. Awards will also be presented to outstanding individuals who have made significant contributions to the field of social work. All are welcome to attend Social Work's 75th Homecoming Celebration.
What: Homecoming 2018 – Faculty of Social Work 75th Celebration
When: Thursday, September 27, 2018 at 5:15 pm
Where: Centre culturel franco-manitobain, 340 Provencher Boulevard
Free Event
Please RSVP here or visit umanitoba.ca/homecoming to register
For more information, please visit our website.