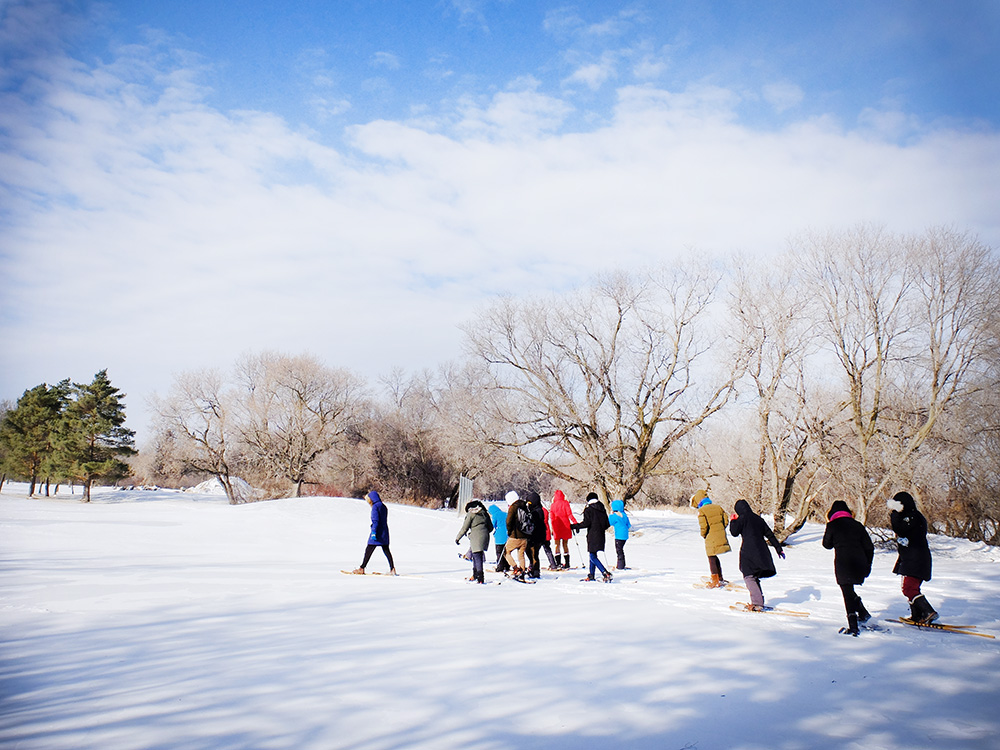 Celebrate Winter with the Jack Frost Challenge
January 31, 2019 —
Get out and enjoy winter! Join us Feb. 3 – 9, for a week of outdoor activities at the University of Manitoba. U of M's Office of Sustainability and UMCycle will be co-hosting events during the week of the Jack Frost Challenge.
The Jack Frost Challenge is a Manitoba-wide event coordinated by the Green Action Centre. The Challenge encourages teams of one to five people to log 130 km of outdoor winter activities over the course of the week. This includes skating, walking, skiing, snowshoeing, biking, running and any other creative activity that involves being outside and moving your body. Register your team today at greenactioncentre.ca.
University of Manitoba participants are encouraged to pre-fix team names with UM (for example, "UM-team name") for a chance to be entered to win University of Manitoba specific prizes!
Winter activities are scheduled at U of M to help teams reach their goals. Remember that all events are outside and appropriate winter clothing is encouraged.
Join us for a week of U of M specific events:
Monday, February 4:
Winter Walk @ Fort Garry Campus, 12:00 – 1:00 p.m. – Meet in front of University Centre
Tuesday, February 5:
Learn to Snowshoe @ Fort Garry Campus, 12 – 1:30 p.m. – Meet on in front of the Buller Building
Wednesday, February 6:
Bring Your Skates to School/Work Day, 11 a.m. – 1 p.m. – The Quad Skating Rink
Try riding an Ice Bike, 11 a.m. – 1 p.m. – The Quad
*FREE hot chocolate from 11 a.m. – 1 p.m.
Thursday, February 7:
Snowshoeing @ Southwood Lands, 11:30 – 12:30 p.m. – Meet at St. John's College North Entrance
Friday, February 8:
Winter Bike to Work Day Rendezvous @ Bannatyne Campus, 10 – 11 a.m. – Brodie Atrium
Winter Bike to Work Day Rendezvous @ Fort Garry Campus, 2 – 3 p.m. – Degrees
*Light refreshments provided
Visit umanitoba.ca/sustainability for complete event details.