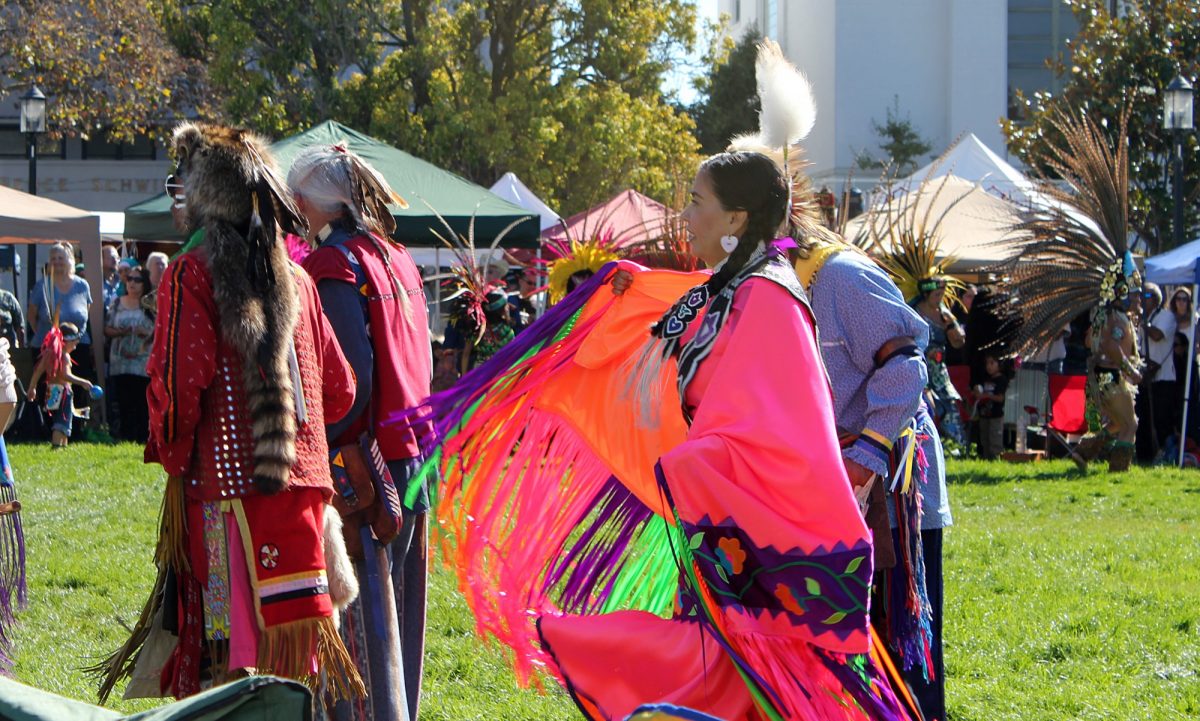 Celebrate National Indigenous Peoples Day
June 20, 2021 —
The Faculty of Science would like to encourage everyone to celebrate National Indigenous Peoples Day on June 21.
"This is an opportunity to learn more about Canadian history, Indigenous culture and heritage. Through continuous learning we move forward on a path to reconciliation. Especially now, as we grieve for the 215 graves found at Kamloops, children whose lives were cut short after being taken from their families and their land. We all have parts to play, big little and small in a better future that acknowledges the sadness of this past and connects us all going forward." explains Dean Stefi Baum.
As Dr. Michael Benarroch, President and Vice-Chancellor stated.
"Everyone must continue to learn – and unlearn – every day. Listen to Indigenous voices. Build connections with Indigenous Elders, students, staff, faculty, leaders and communities. Engage in meaningful dialogue. And do your homework: read the history of residential schools, read Survivors' stories, read The Final Report of the National Inquiry into Missing and Murdered Indigenous Women and Girls and read the 94 Calls to Action. We cannot say we support Truth and Reconciliation without a willingness to learn the truth."
Creating pathways for Indigenous engagement and achievement has been a primary focus for the Faculty of Science and the University of Manitoba, according to Samar Safi-Harb, Professor and Faculty of Science Lead for Equity, Diversity, and Community. In Science, we have been developing and promoting initiatives that will guide us in our journey towards reconciliation with the Indigenous Peoples. Recently the Faculty of Science launched `Wawatay', Anishinaabe for Northern Lights, to help Indigenous students succeed and in collaboration with their communities apply their classroom learning to meaningful community life and work. We are recruiting Indigenous (Faculty) Scholars. We initiated pedagogy awards to support curriculum development aimed at incorporating the 'Two-Eyed Seeing' approach in Science. We began to organize education sessions for faculty and staff to promote the Indigenous Ways of Knowing and guide us in our "Path to Reconciliation"; more anti-racism and education training sessions are being planned for the future, explains Safi-Harb.
"These efforts build on the excellent opportunities at UM to learn about Indigenous culture on campus. I personally found the UM Virtual Learning for Life session "Anti-Racism Practice" with Dr. Cary Miller, Head of the Department of Native Studies at the University of Manitoba, incredibly valuable; I encourage everyone to watch it.

Going forward, we hope for our community's engagement in this journey — we value all opportunities to listen, learn, engage and grow as we work together towards creating an inclusive and welcoming environment for the next generation of scientists and scholars, says Safi-Harb."
Ways to Celebrate
Be sure to check out National Indigenous Peoples Day virtual activities happening in your region through Celebrate Canada!
APTN Indigenous Day Live: https://www.indigenousdaylive.ca/
NCTR's 'The Decolonizing Lens' Event: https://nctr.ca/education/educational-programs/decolonizing-lens/
For more information on First Nations, Inuit and Métis-led virtual activities, please visit:
UM Student Events
SSA's Indigenous rep @zoekquill with the help of SSA's senator @kyracebula has been in collaboration with @um.asbc, @umu1sc, @umisacouncil, @umisawomenscouncil, @perkscouncil, @umics, and @musaumanitoba to host a variety of events to celebrate this day!
Join in the conversation