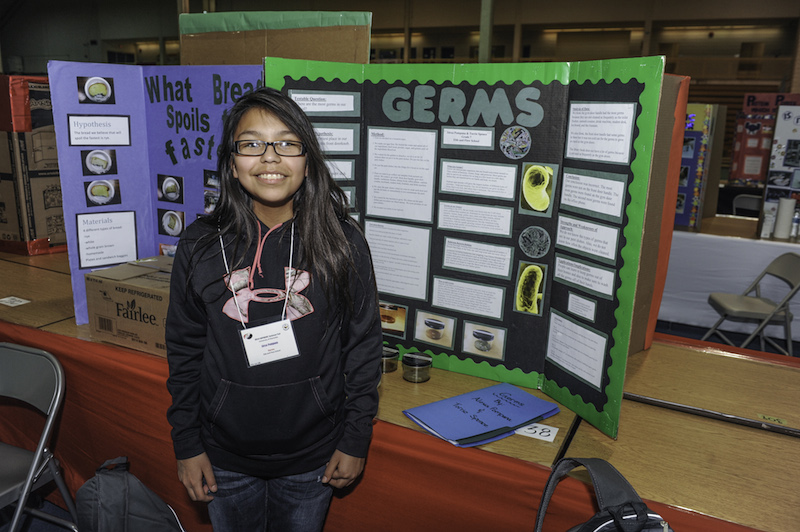 CBC: University of Manitoba science fair
March 12, 2015 —
The 13th annual Manitoba First Nations Science Fair, held March 11 – 12, 2015 at the University of Manitoba was featured on CBC.
As they report:
More than 500 students from 36 Manitoba First Nations operated schools took part in the event, competing within Youth Science Canada standards for Gold, Silver, and Bronze medallions of excellence in science.
"The Manitoba First Nations Science Fair promotes science education and achievement in First Nations schools," says Lorne Keeper, executive director of Manitoba First Nations Education Resource Centre Inc., the event host. "It's one of the fastest growing regional science fairs in Canada. We partner with the University of Manitoba to offer a science fair that often influences students to attend university."
The Manitoba First Nations Science Fair is designed to provide extended opportunities for students of First Nations schools to become engaged, and to excel, in science.
"We are thrilled to host the First Nations Science Fair at the University of Manitoba," said Deborah Young, Executive Lead for Indigenous Achievement at the U of M. "Engaging Indigenous youth in scientific enquiry is vital to the health and well-being of our communities and this province, and we are honoured to welcome the next generation of First Nations scientists, researchers and leaders to our campus."
At last year's science fair, four students were chosen to represent Manitoba at the Canada-Wide Science Fair.
For more information:
CBC – First Nation students show off science projects at University of Manitoba
CBC – University of Manitoba science fair hosts students from 36 First Nation schools
University of Manitoba Indigenous Connect
Read up on last year's Science Fair.