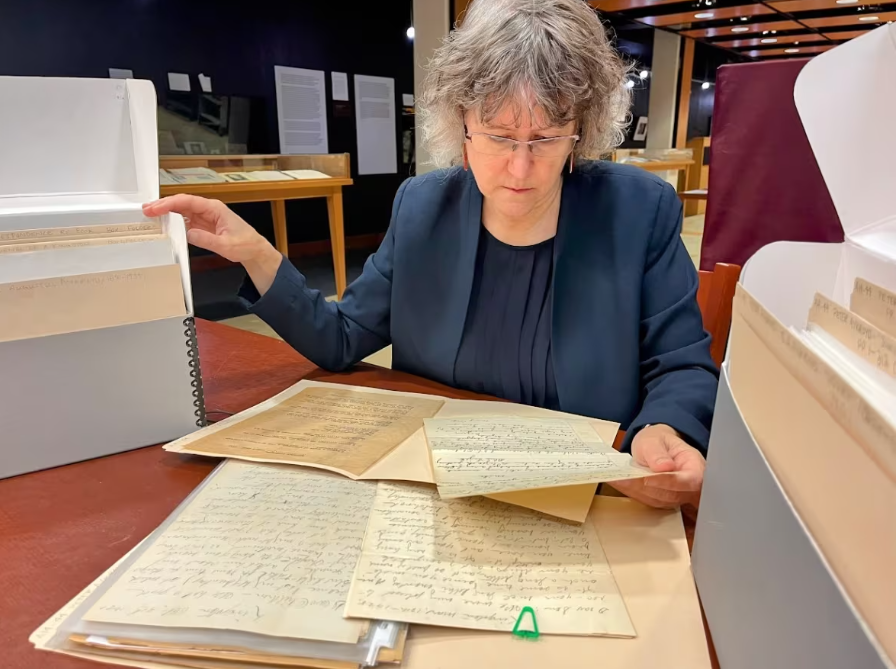 CBC Manitoba: Guarding the Ghostbusters: Source material for Hollywood blockbuster preserved in Winnipeg
October 30, 2023 —
When there's something strange that you need to research, who ya gonna call? The University of Manitoba's archives is probably the best place to start.
After all, part of its collection on psychic phenomena and spiritualism is the source material Canadian actor and screenwriter Dan Aykroyd used as the catalyst for the 1984 blockbuster movie Ghostbusters, featuring proton pack-wearing spectre-hunters.
"I think probably the general public might be surprised to know that the basis for the film Ghostbusters — the Aykroyd family's archives into psychical research and spiritualism — is in Winnipeg. It's not well known," said Walter Meyer zu Erpen, who helped transfer the materials to the U of M from Ontario.
The material was donated by Dan's father, Peter Aykroyd, whose family was infatuated with the paranormal.