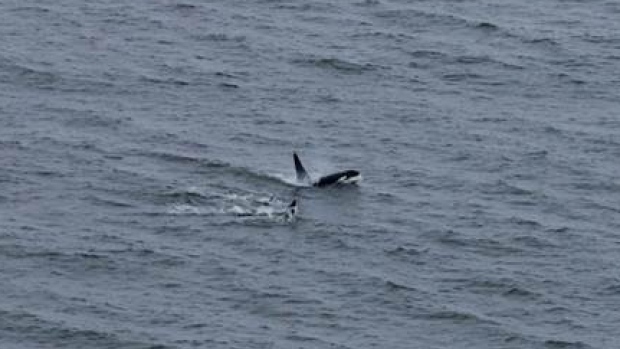 CBC: Killer whales eating their way farther into Manitoba
December 5, 2016 —
Research scientist, Steven Ferguson, biological sciences, will be presenting his findings in Winnipeg this week at ArcticNet 2016, the largest single gathering of scientists focused on the rapidly changing Arctic.
As CBC reports:
The food chain in Hudson Bay is drastically changing as killer whales take advantage of less sea ice and eat their way into Manitoba, a researcher in Arctic mammal populations says.
"We are seeing a lot more killer whale activity in Hudson Bay and they are a top predator. They are really a magnificent, interesting predator — highly efficient," Ferguson said.
Killer whales are not a fan of sea ice because it bothers their dorsal fins. However, sea ice is melting earlier and forming later each year.
Ferguson said that means killer whales are spending more time farther into Hudson Bay and "they are there to eat."