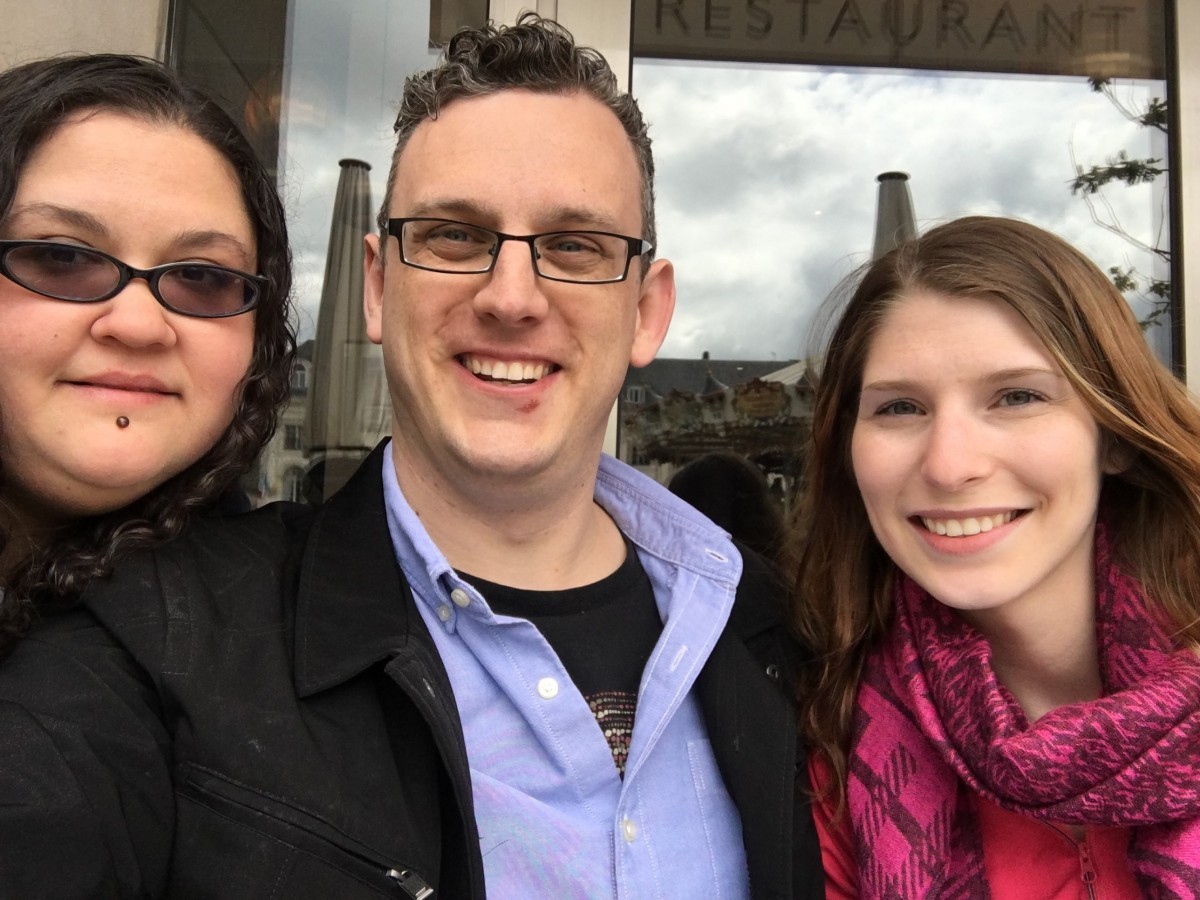 Castles, crèpes and Canada
Exchange Students Learn and Teach in France
May 26, 2016 —
Three teacher candidates from the Faculty of Education are participating in an exchange in Orléans, France, from May 9 to  June 3, 2016.
While the students are in France, they are keeping a blog of their activities.
Here is their second entry:
Hello again from Orléans, France!
Last weekend was great. First we had the opportunity to visit Meung-sur-Loire, an hour long trip by bicycle, which was home to a medieval castle. There, we had the opportunity to sample some fantastic French crèpes, inspired from the Brittany region of Northern France. Sunday, we were up bright and early to beat the lines for the extravagant Versailles Palace. Despite our early departure, we still had to wait for almost an hour before entering the castle but we understand that this was a huge coup. But boy was it worth the wait! The palace was filled with seemingly endless rooms and hallways with the most remarkable art and sculpture. Everything from the carpeting on the floor, silk wallpaper, to the intricately detailed ceilings, the palace was designed to exude wealth and power. We learned much about the history of the palace and the city of Versailles, including its construction under Louis XIV and its role in the revolution almost 100 years later.
Back in the classroom, we continued our experience teaching children in multiple disciplines including music, French, English, and math. We each had the opportunity to teach more about Canada, including hockey, our infamous weather, maple syrup, and the now internationally famous Voyageur song, which can be heard in the halls almost every day at school. Our cooperating teachers have all been incredibly forthcoming about the French education system and providing us with resources to help us with our lessons. This is an unbelievable learning experience for all of us.
This Friday, we have the opportunity to tag along with our classes to a district wide outdoor sports day. The children seem excited to show us their skills on the field, and we look forward to spending the day outdoors with them.
Finally, this upcoming weekend, we all plan to head back to Paris to spend some time hitting the main tourist attractions including the Eiffel Tower, l'Arch de Triomph, the Louvre Art Museum, and the Montmartre art district overlooking the Paris city centre. We'll let you know how it goes!
Salut d'Orléans!
Amanda, Sarah, and Stephen