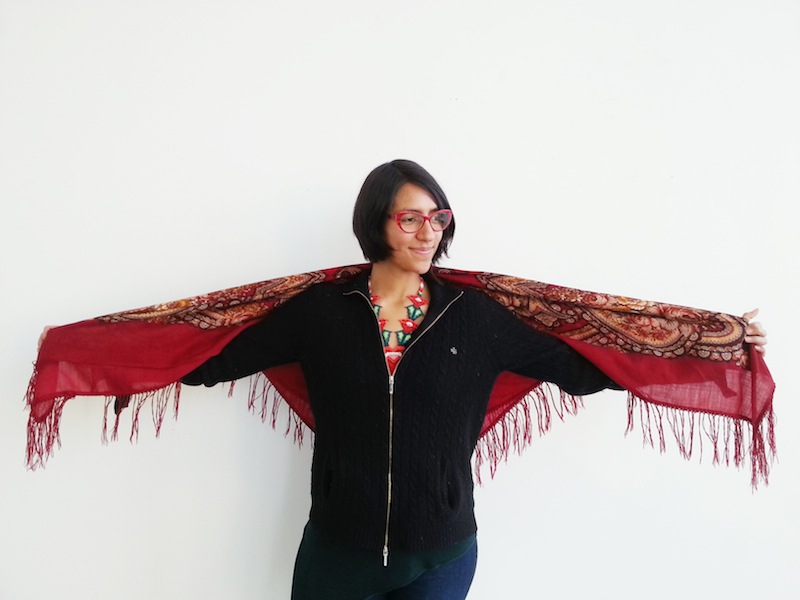 CANDID: Q&A with international students
September 1, 2015 —
Roughly 3,800 students are enrolled in the University of Manitoba's Faculty of Graduate Studies. They come from around the world to study here and UM Today is getting to know some of them on a more personal level. We want to know who they are and why they chose the field they did, and about their hobbies, regrets and musical tastes — anything, really, that comes up in conversation.
CANDID is a regular feature that brings these remarkable individuals to the fore. Enjoy!
Victoria Ndolo
Currently in her fifth year at the U of M, Ndolo is studying in the department of food sciences. The PhD student from Malawi in southeastern Africa describes what brought her to Winnipeg.
"So in 2007, I had an opportunity to apply for funding through Association of Commonwealth Universities Titular Fellowship which would give me an opportunity to gain hands-on experience in food analysis. This was based on what I was doing while in Malawi. I had been drying mangoes as a way of preserving them because when they are in season a lot go to waste. Fresh mangoes are a good source of vitamin C. So I wanted to know, if I dried mangoes using a solar dryer, would I retain some of the vitamin C, and how long can I keep the retained vitamin C? At that time my interest was to help a rural women keep something that will be a source of vitamin C in their home in the absence of a refrigerator.
Anyway, one of the requirements for this fellowship was that you choose a university that was member of ACU, and the University of Manitoba happened to be among those universities. And when I read about the U of M I said, "Wow, that's the university I want to go to!"
Alaide Vences Estudillo
Studying in the Arthur V. Mauro Centre for Peace and Conflict Studies, Alaide Vences Estudillo comes to Winnipeg from Jojutla, Mexico. She states that "the state of Morelos is famous for being the home of very important social movements, such as the peasant struggle during the Mexican revolution, the liberation theology and the feminist movement during the 80s."
It was the weather and the heartiness of the locals that she noticed when she arrived in Manitoba. "It's really interesting how people can survive under these conditions. It surprises me that even with cold weather people go outside and do outdoor activities. It is amazing that bad weather conditions do not impede people to be happy."
Wieter Boone
It was the opportunity to work and study in the Arctic that drew Belgian student Wieter Boone to the U of M. "I really wanted to work in the Arctic, and I thought that working within the Arctic Science Partnership (ASP) was a great opportunity. The partnership between CEOS, the Greenland Climate Research Centre and the Arctic Research Centre of Denmark is a great environment to do research and to develop as a person."
It was the friendliness of the locals that stood out to Boone when he first arrived in Manitoba. "During our first visit to Manitoba we were surprised about the many small conversations people have in shops, on the bus, everywhere. People in Belgium don't talk as much to people they don't really know, but actually I like it better in the Manitoban way."