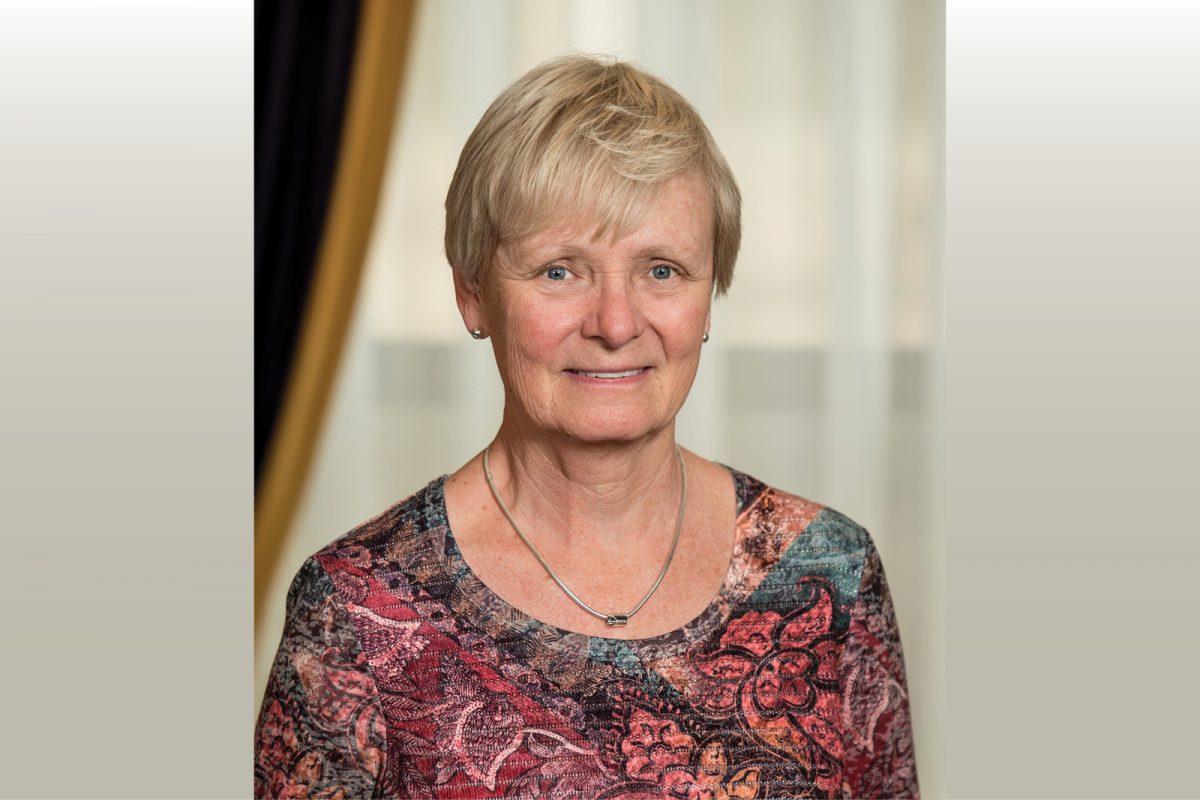 Canada's Top 100 Most Powerful Women: Joanne Embree
Pioneering pediatric infectious disease expert one of seven UM faculty members named among Canada's Top 100 Most Powerful Women
October 25, 2021 —
Dr. Joanne Embree, professor in the department of pediatrics and child health and the department of medical microbiology and infectious diseases, has been named one of the Top 100 Most Powerful Women in Canada for 2021.
Over the course of her career Dr. Embree's primary focus has been the prevention of infections to infants and children. From 1985 through 2000 she conducted groundbreaking research in Nairobi determining the risks associated with transmission of HIV from mothers to infants. Her work helped define the impact of HIV/AIDS in children in developing countries and approaches to reproductive health in vulnerable populations. Dr. Embree continues to work with the Canadian Pediatric AIDS Research Group to monitor and study the factors associated with pediatric AIDS in Canada.
"Ironically, working in infectious disease my work is the most rewarding when children don't become infected," says Dr. Embree. "I get to see changes being made thanks to our studies that prevent children from becoming ill. It's rewarding to get to make that positive difference in people's lives."
Since 1994 she has been a Children's Hospital site coordinator for Canadian Nosocomial Infection Surveillance Program, which studies the epidemiology of hospital-acquired infections, and in 2004 she became Winnipeg site coordinator for the immunization monitoring program ACTIVE, which monitors vaccine adverse events and vaccine preventable illnesses among children admitted to pediatric hospitals across Canada.
During the current COVID-19 pandemic Dr. Embree's expertise has been instrumental in navigating infection control practices at the Children's Hospital of Winnipeg, and she now works with the pediatric departmental advisory group for COVID vaccines for adolescents and vulnerable children.
Dr. Embree's mentorship is clear in her many roles at the University of Manitoba. She was the Chair of the department of medical microbiology and infectious diseases from 2001 through 2013. She currently co-leads the department of pediatrics faculty development committee, which aims to mentor and promote women and visible minorities.
"I was honoured to receive this award, and thrilled when I found out that my colleagues Dr. Birk and Dr. Morris were also named. It means a great deal to me to be recognized along with them."
Dr. Embree continues to publish extensively in the areas of hospital epidemiology and infection prevention. She was named Physician of the Year by Doctor's Manitoba in 2009, and awarded the WMCA-YMCA Women of Distinction Award for Science, Technology & Research in 2017.
This year seven UM community members have been named to the WXN Top 100 Most Powerful Women in Canada.
Research at the University of Manitoba is partially supported by funding from the Government of Canada Research Support Fund.