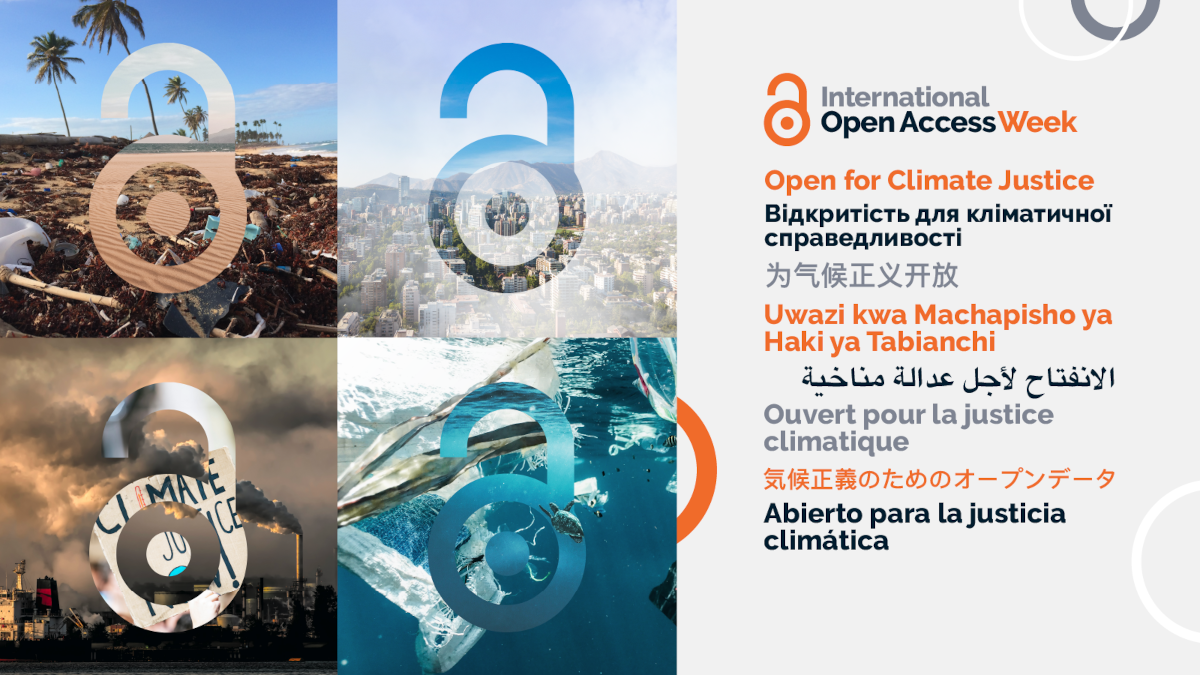 Call for Speakers: UM Open Access Week 2022 Symposium
September 9, 2022 —
UM Libraries together with the Senate Committee on Libraries (Sub-committee for Advancing Open Access) invite speaker submissions for the UM Open Access Week 2022 Symposium: Open for Climate Justice on October 27, 2022.
International Open Access Week is a platform for the academic and research community to share knowledge and inspire broader participation in open access. The 2022 theme "Open for Climate Justice" seeks to encourage collaboration among the climate movement and the international community, as knowledge exchange across geographic, economic, and disciplinary boundaries helps to tackle the climate crisis.
To advance open scholarship at UM, we invite UM faculty members, staff, and graduate students to share their knowledge related to this topic. This is a valuable opportunity to connect with local and global academic and research communities and to benefit society.
We welcome speakers from all disciplines who could fulfill all the criteria below:
Are UM faculty members, staff, or graduate students
Have an academic interest or expertise in climate or environmental-related initiatives
Have published or utilized open resources and/or outputs as part of those initiatives; and,
Have realized benefits or improved engagement from the adoption of open scholarship
To submit to UM Open Access Week 2022 Symposium: Open for Climate Justice as a speaker, please complete the online form to provide your research topic and contact details. This hybrid event will be recorded for public access in future. The deadline for this call is September 23, 2022 (Friday).
Please contact Andrea Szwajcer for any questions about speaker application.