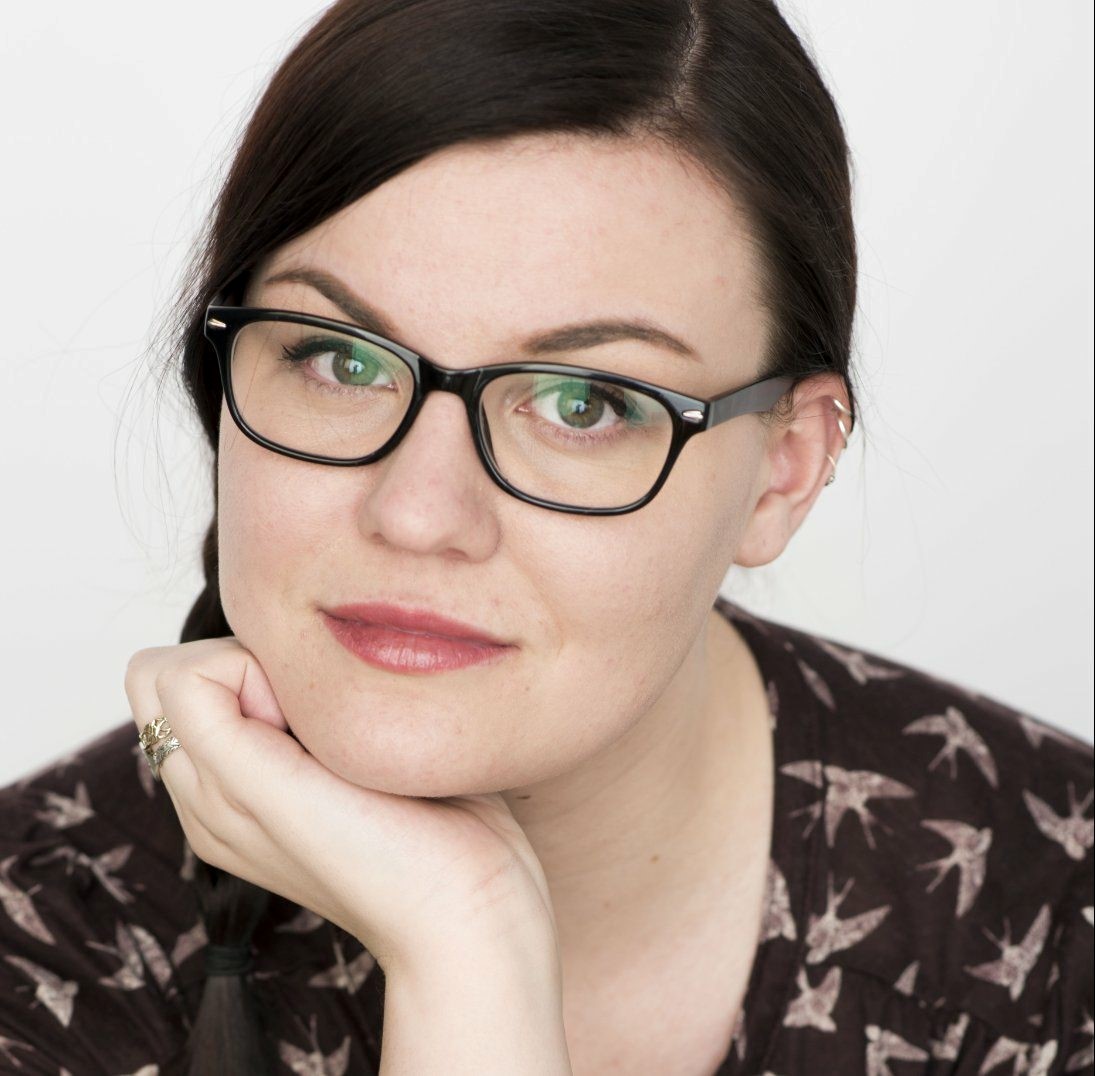 Caitlin Wiens finds the spotlight on stages both classical and Celtic
2020 DFOM graduate Caitlin Wiens is as comfortable performing Schubert as she is Dropkick Murphys
November 3, 2020 —
NOTE: We in the Desautels Faculty of Music are incredibly proud of our students. While COVID-19 is sidelining in-person commencement ceremonies around the globe, we want to find alternate ways to celebrate our graduates and give them the recognition due to them. Until we can gather together to properly applaud the years of study and practice that have led to this milestone, please join us in congratulating our Fall 2020 Desautels Faculty of Music graduates.
Today we celebrate Caitlin Wiens!
Caitlin Wiens has always been a performer.
"I've been involved in the Scottish music/pipe band community since I was born," she says.
She began singing when she was four years old, and, from that moment, has never stopped. So it might come as a surprise that the mezzo-soprano from Winnipeg didn't consider pursuing a career in music until shortly after high school. After a successful audition, Caitlin joined the Desautels Faculty of Music, and made a determined entrance into her university studies.
"When I think of Caitlin I always remember her first few classes in the Musical Theatre Ensemble – she was so shy yet always watching and observing," says Donna Fletcher, an instructor in the DFOM and director of the University of Manitoba Musical Theatre Ensemble.
But don't mistake that quiet for lack of musical talent.
"The first time I heard her sing I knew immediately that she was a person truly personifying the adage that 'still waters run deep,'" says Fletcher.
Still waters make a splash
Wiens belies her reserved nature by wowing crowds while performing with Celtic Seinn, a Winnipeg band that performs actively throughout the city.
She went from being the little girl watching Celtic performances at cultural centres to being the woman that others now watch!
Celtic Seinn is known as much for its gorgeous offerings of traditional Scots-Irish songs – like "Whiskey in a Jar" and "Galway Girl" – as it is for belting out raucous rock tunes, and is an in-demand band, especially around St. Patrick's Day, when the group alternates between performances in cultural halls and bars around Winnipeg. One of their final performances before the COVID-19 shutdown began was part of a St. Patrick's Day celebration this past March.
The group has even covered the Dropkick Murphys, the famous American Celtic punk band, with Wiens performing a gorgeous cover of "Rose Tattoo," the band's story about the memories we write permanently on our skin. Wiens' version delivers a different sound from the bawdy original, filled with soul and mourning, in addition to celebration, which can be heard HERE.
Her rendition of the song is both moving and wry, evoking complex emotion.
"She performs from her heart and feels very deeply and would always bring her quiet assurance into every rehearsal," say Fletcher of the way Wiens pours herself into her performances.
In the faculty
During her time in the faculty, Wiens was active in both the University Singers and the University of Manitoba Musical Theatre Ensemble.
"Donna and Elroy [Friesen, DFOM associate professor and director of University Singers] helped me a lot, both developing as a musician and as support when I was struggling," says Wiens.
Wiens has no doubt about what her proudest moment in the faculty was.
"Performing in Elijah with the WSO!' she says of the 2017 performance of Felix Mendelssohn's early Romantic masterpiece about the biblical prophet Elijah, which featured the University Singers.
The piece also featured Elroy Friesen conducting, and Desautels Instructor Monica Huisman (soprano).
From biblical prophets to cantankerous nuns
"My favourite memory of Caitlin is as the old, cranky, narcoleptic nun in 'Raise Your Voice' – the scene we did from Sister Act," says Fletcher.
"I was absolutely delighted by how she embraced the comedy and how she lit up the stage with her fearless and wacky abandon," Fletcher says.
"She was never afraid to live the truth of this character just as she fearlessly has lived the truth of her own life," she adds.
Credit Recital
Though she is a master of Celtic songs, Wiens chose entirely different cultures from which to glean her credit recital performances, performing a diverse selection of music in Italian, German, French, and English.
"[I chose] 'O del mio dolce ardor' [by Cristoph Gluck], 'Nur wer die Sehnsucht kennt' [by Franz Schubert], 'Que fais tu blanche tourterelle' [from Romeo and Juliet, by Charles Gounod], and 'A Simple Song' [by Leonard Bernstein]," says Wiens.
Advice and acknowledgements
"Don't be afraid to reach out if you need help," says Wiens of the advice she would pass along to incoming students in the Desautels Faculty of Music.
"I'd like to thank my mom, for being an unwaveringly enthusiastic cheering squad for me," she adds.
From getting her into Celtic music, to raising up an accomplished singer, we'd also like to thank Caitlin's mother!
Next steps
"The thing I marvel at the most about Caitlin is her devotion to the students she teaches," says Fletcher.
"I delighted in our many thoughtful conversations about how to bring Musical Theatre to her charges and was so impressed about her desire to bring representation to education," she adds.
It is a great thing, then, that Wiens has decided to continue her path in music and education, with plans to complete a degree in education, focusing on early years music.
Fletcher knows that she will be up to the task.
"Mostly, I will remember Caitlin's transformation from a shy, young woman to a mature and accomplished leader – a true credit to the Desautels Faculty of Music," she says.
We can't wait to see what you do next, Caitlin! We know that the next generation of young musicians will be lucky to have you at the helm of their education! Congratulations!