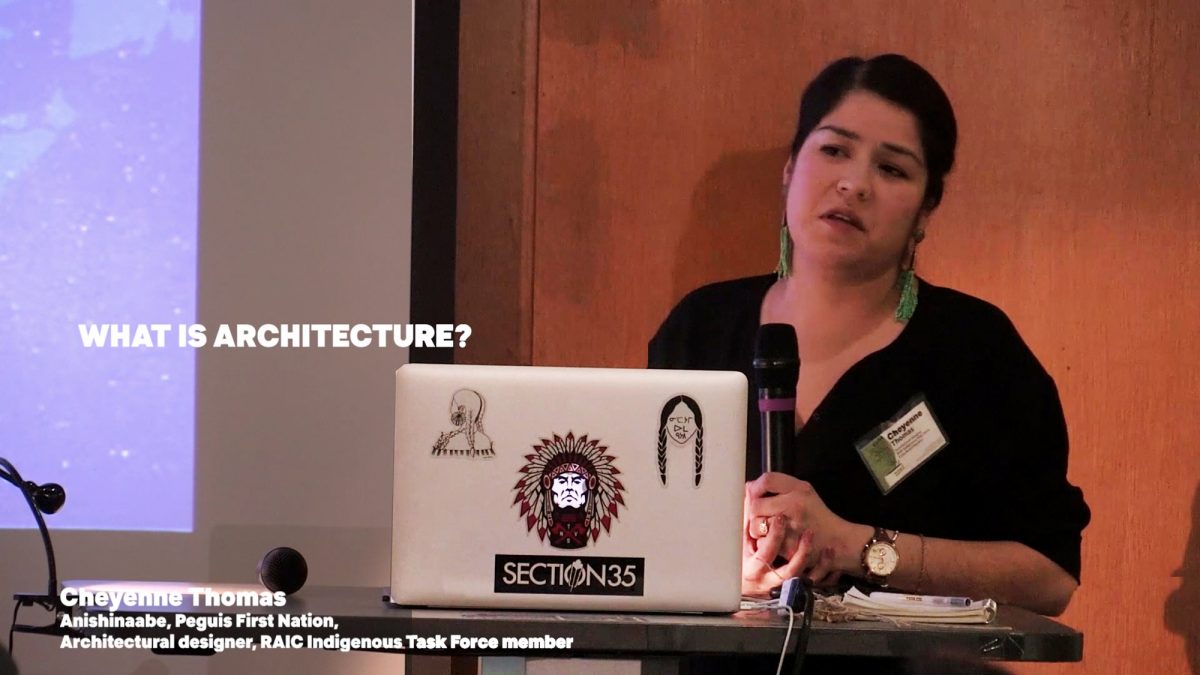 CAFÉ Montage
(February 28, 2020)
Watch the short video here: https://youtu.be/DMWISB0_qZ4
This video montage synthesizes highlights from the CAFÉ Prairie forum and the Nation-to-Nation conversation on Indigenous principles, perspectives and practices in shaping Canada's architecture, led by Dr. Lisa Landrum, with Danielle Desjarlais and Reanna Merasty, members of the Indigenous Design and Planning Students Association (IDPSA). View the full program here.
These events were held at the University of Manitoba, Faculty of Architecture in Winnipeg on February 28, 2020, as part of the Canadian Architecture Forums on Education (CAFÉ) – a SSHRC-supported initiative to discuss and debate the role of architectural education and research in shaping Canada's future.
Watch and listen to 26 presenters from six Canadian schools of architecture, three Winnipeg design and advocacy firms, and Métis, Inuk, Anishinaabe, and Gitxsan Nations.
Montage editors: Alixa Lacerna and Andria Langi, students in the Department of Architecture.
Music: Kind Hart Women Singers.
Nation-to-Nation support provided by the Manitoba Association of Architects.
Full recordings of the presentations are available here:
Morning Nation-to-Nation Conversation: https://www.youtube.com/watch?v=t3Rl1…
Afternoon CAFÉ Prairie: https://www.youtube.com/watch?v=gcuhq…
The CAFÉ initiative seeks to empower the next generation of architects in envisioning a more sustainable, equitable and engaging built environment. Feedback from the forums will inform the vision and ambition of a national architecture policy for Canada. The CAFÉ Call for Manifestos and Online Survey remain open until June 15th, 2020. Follow the links for more information:
Call for Manifestos: https://architecturecanada.ca/manifestos/
Online Survey: https://architecturecanada.ca/engage/
General Information: https://architecturecanada.ca/