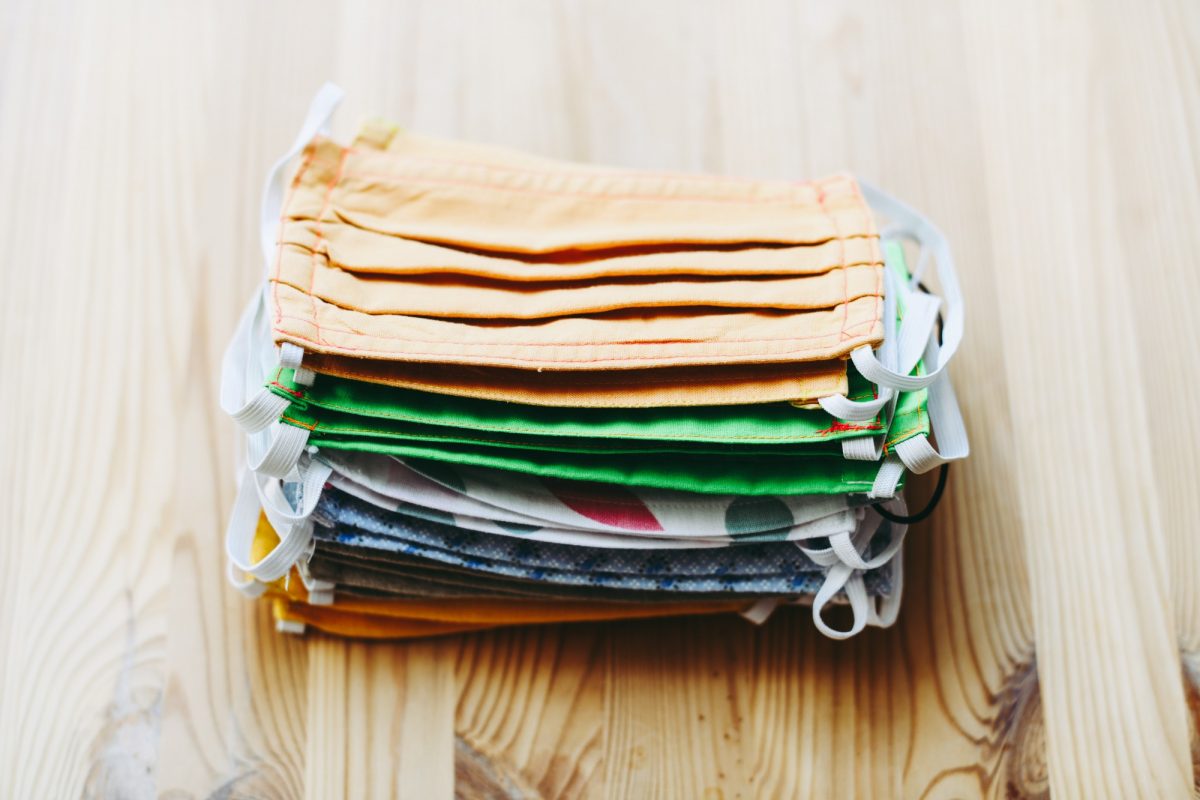 Buy nothing, or buy local
November 24, 2020 —
Buy Nothing Day is an international day on November 28th, 2020, for society to reexamine their relationship with consumerism and to protest over-consumption. Originating in Vancouver, Buy Nothing Day has become a globally celebrated awareness day, with over 65 nations participating every year.
COVID-19 has put a heavy strain on our environment. Though there has been less air-travel, single-use plastics have increased significantly in use. Environmentally, over-consumption worsens climate change and air pollution through the production and distribution of products. Our planet's natural resources are being exhausted to meet the demand of over-consumptive societies, rather than being conserved to sustain future generations and ourselves. For this reason and many more, Buy Nothing Day is a day for society to take a stand against consumerism.
Connection to Black Friday and Cyber Monday
Black Friday and Cyber Monday are the two days that historically have the most purchases every year. Companies slash prices and create sales to encourage consumers to purchase more, rather than encouraging consumers to purchase only what they need. This year, many companies are moving their Black Friday sales online to prevent the spread of COVID-19.
Forty-three per cent of Canadians have expressed that they intend to spend money on Black Friday, with even more open to being persuaded to purchase. This adds up to nearly $4.6 billion, or approximately $362 per person. This is substantially more than the average shopper spends in a day, and puts an incredible strain on our natural resources through the manufacturing and transport of all these products. In order to meet these high production demands, companies must in turn increase their raw material (i.e. natural resource) usage. This leads to deforestation, loss of biodiversity and overall environmental degradation.
Amazon is an important example of how Cyber Monday and Black Friday can impact the Earth negatively. Online purchases on Cyber Monday are known to be even greater than Black Friday, totaling $9.4 billion in the United States in 2019. Amazon can deliver within days, sometimes even overnight, but this convenience comes at a cost. An analysis from the University of California's Climate Lab found free and fast delivery left a larger carbon footprint up to 35 times greater than deliveries that take over a week.
How you can help
Local businesses contribute positively to our local economy and the environment. Many local businesses produce their products right here in Manitoba, shrinking the carbon emitted in the manufacturing and transportation of products. Local companies have more control and transparency over their production supply chains than larger companies, meaning they can see every step in the manufacturing process. This allows local companies to ensure production is ethical socially and environmentally. Many local businesses offer online ordering, delivery and curbside pick-up during COVID-19, making shopping safe for all Manitobans.
The University of Manitoba offers great sustainable alternatives on campus and many products are available for delivery. The University of Manitoba Fort Garry Bookstore remains open during COVID-19, and offers online ordering and curbside pick-up for all orders. The University Centre Pharmacy also remains open, with products available for delivery and curbside pick-up to fit the needs of all students. As the first store on campus to go plastic bag free, there are several sustainable products available at the pharmacy, including feminine hygiene products, bamboo-based toothbrushes, sustainable paper towels, beeswax food wrap, and a variety of reusable makeup products and bags. Masks worn by staff at the pharmacy are sourced locally, and all single-use food service items, such as plates and cutlery, are 100% compostable. For updates on what's open on both University of Manitoba campuses during COVID-19, check out this regularly updated article on UM Today.
As Black Friday and Cyber Monday quickly approach, there are a few important questions you can ask yourself, and others, prior to purchasing:
Would I purchase this product if it wasn't on sale?
Do I really need this product?
Where was this product manufactured?
Is this an impulse purchase?
Will I get a lot of use out of this product?
How will I dispose of this product when I am done with it?
Overall, being conscious of our purchases has more power than we realize as consumers, and together we can make a lasting positive impact on our planet.