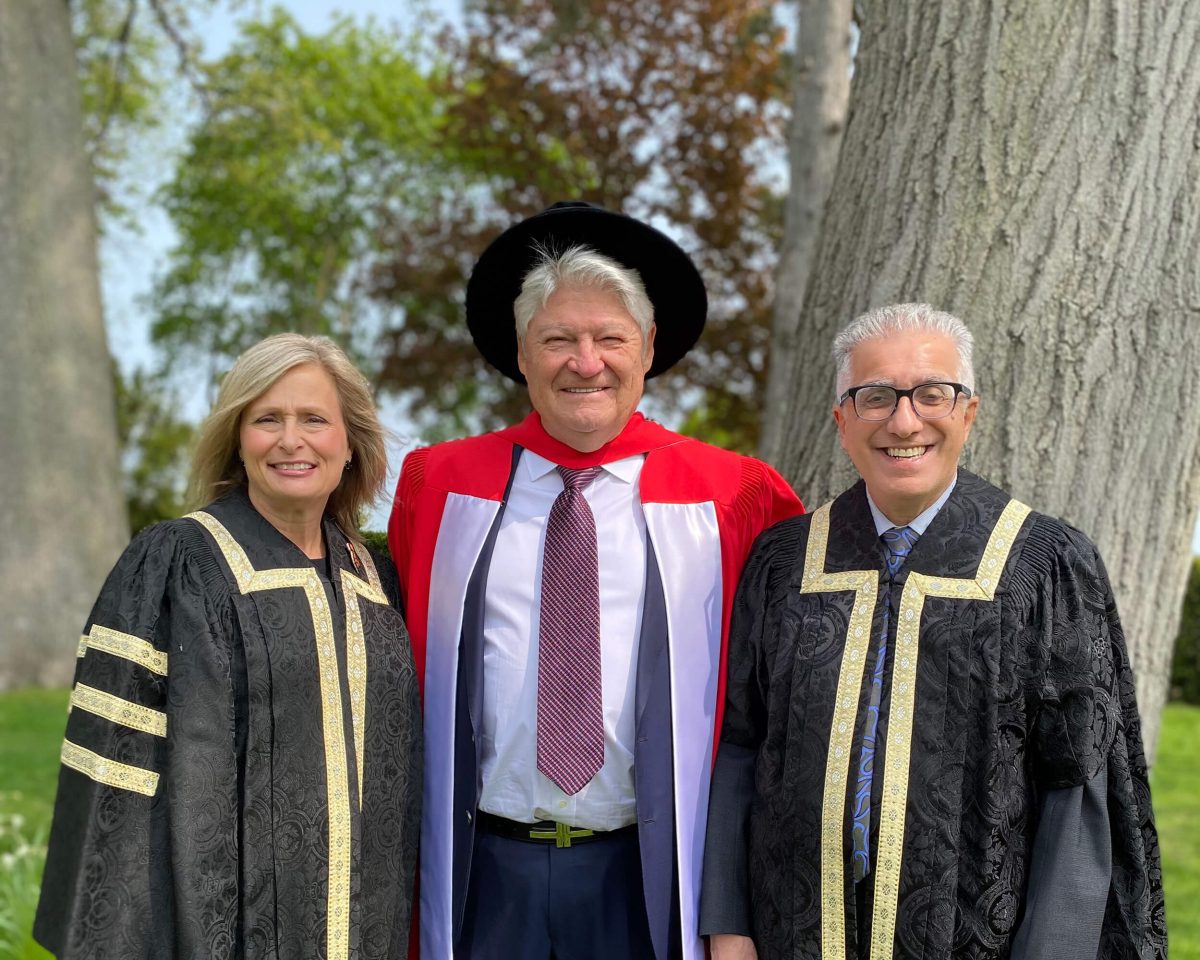 Business entrepreneur and UM alum receives honorary degree
June 6, 2023 —
The University of Manitoba each year, as part of the Convocation celebration, bestows honorary degrees upon exceptional individuals who have achieved pre-eminence in the advancement of science, culture, scholarship and leadership.
Earlier this month in Niagara on the Lake, the UM conferred an honorary Doctor of Laws degree upon Faculty of Agricultural and Food Sciences alumni Donald Triggs, who graduated in 1966 with a Bachelor of Science in Agriculture (Honours).
Donald Triggs, BSA(Hons)(Manitoba), MBA(Western)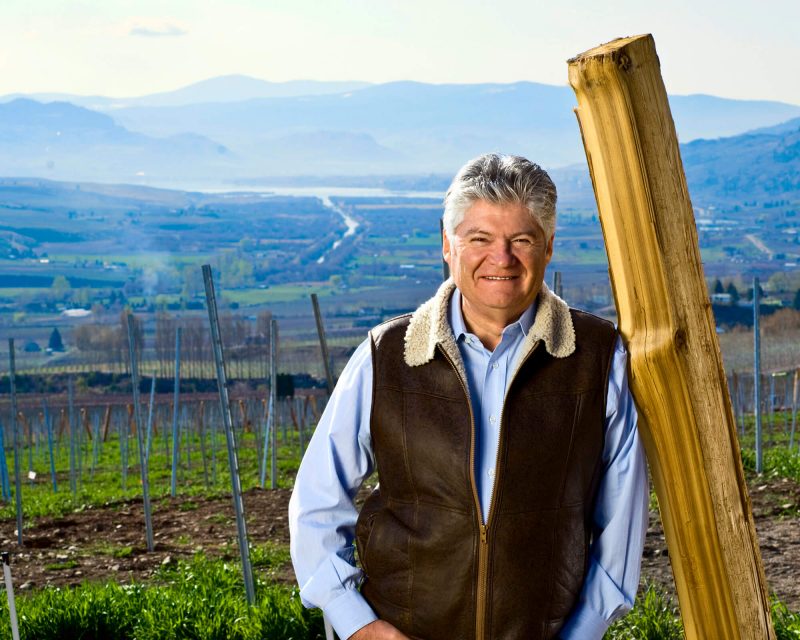 For decades, renowned Manitoba-born entrepreneur Donald Triggs has been making a profound impact on the Canadian economy.
With a passion to create a robust premium Canadian wine industry, Mr. Triggs' ambition, vision and fearlessness has made him one of the most influential figures in the Canadian wine industry today.
From his humble beginnings growing up on the family farm, Mr. Triggs' ambitions first began to take shape after he completed his honours degree in Agriculture at UM, receiving the Lieutenant-Governors Gold Medal in Agriculture and the Co-operative Promotion Board Gold Medal in Agricultural Economics upon graduation. He completed his MBA at Western and then began a career in marketing, working his way up to become president of beer-maker John Labatt Ltd.'s wine division.
In 1989, his ambitions grew further when the chance to buy the division arose and he saw an irresistible opportunity to create a global market for premium Canadian wine that did not yet exist. Mr. Triggs and his wife Elaine, against the advice of their bankers, made the risky decision to re-mortgage their house and pool their life savings with other partners to take the gamble and form their own company, Vincor.
Boasting 14 wineries and 2,250 employees, Vincor became the first Canadian wine company to succeed worldwide. In 1998, the couple purchased 100 acres of land along the Niagara Parkway and created Delaine Vineyard, a research vineyard that provided premium quality vinifera grapes for Vincor's Niagara Region wineries and the Jackson-Triggs Niagara Estate.
Co-founded with former colleague Allan Jackson in 1991, Jackson-Triggs Winery transformed Canada's small wine industry into an economic powerhouse. Together with a talented executive team, the pair acquired small wineries, planted better grapes, invested in technology, and turned the Jackson-Triggs label into Canada's bestselling premium-wine brand, winning Best Canadian Winery numerous times in Canadian and International wine competitions.
By 2003, their company was Canada's largest wine producer and the world's eighth largest. Until 2006, Don served as Chief Executive Officer and President of Jackson-Triggs' parent company, Vincor International Inc. His enthusiasm for ultra-premium winemaking led Don and Elaine to launch Culmina Family Estate Winery in the Okanagan valley in 2007.
Now retired, Triggs is credited with making a major contribution towards transforming the quality and reputation of Canadian wines and establishing international markets to benefit all winemakers. He also guided the industry as chair of both the Canadian Vintners Association and the Ontario Wine Council. Mr. Triggs has received many accolades for his entrepreneurial spirit and community involvement where
Don and Elaine actively supported the arts and education; Don was enthusiastic about the Triggs International Premium Vinifera Lecture Series which brings international experts on viticulture to share the world's leading research with Ontario and Okanagan growers every two years. Don's awards also included Marketer of the Year and Entrepreneur of the Year, and three honorary doctorate degrees. In 2006, Don received the Ten-Year Volunteer Service Award from the Government of Ontario and was honored with the Award of Distinction by the Canadian Vintners Association in 2016.
The University of Manitoba is proud to award a Doctor of Laws, honoris causa, to Donald Triggs in recognition of his transformative impact on the Canadian wine industry and his immense contributions to the Canadian economy.