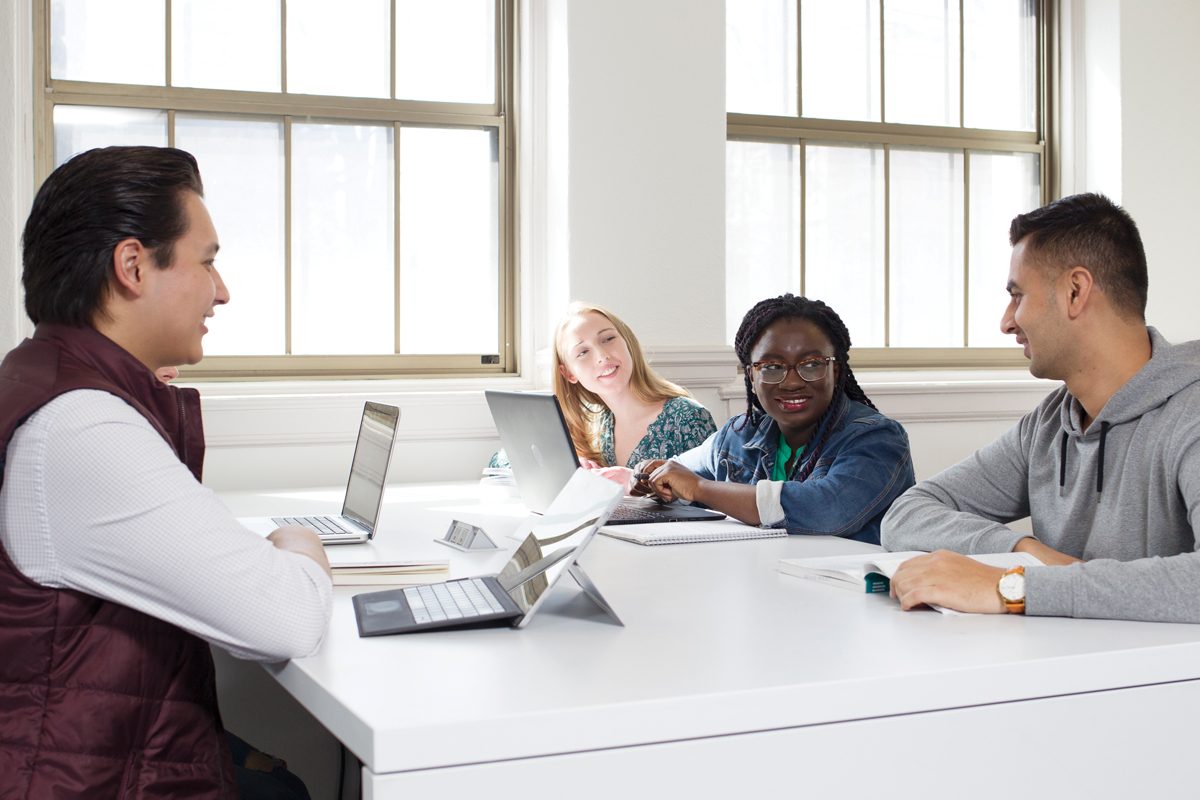 Build brighter futures through the Faculty, Staff and Retirees Giving Campaign
March 6, 2019 —
When a community comes together, great things are possible. That's certainly the case for U of M faculty, staff and retirees, who have contributed more than $5.5 million to the university since the Front and Centre campaign began in 2010!
This year's Faculty, Staff and Retirees Giving Campaign takes place during the month of March and provides an opportunity for faculty, staff and retirees to continue being a part of the university's story and future.
"Every day, U of M faculty and staff like you contribute to building brighter futures for our students and our university community by sharing your time, talents and gifts," says President Barnard. "I hope all of you consider a gift to this year's Faculty, Staff and Retirees Giving Campaign and make an investment in our students and university."
This year's campaign is led by Brian Dobie, head coach of the Bison football team and UMFA member, Daniel Sitar, professor emeritus, Rady Faculty of Health Sciences and Shelley Sweeney – head, archives & special collections, U of M Libraries. A desire to support our inspiring students, a belief in the importance of education and a wish to give back to the university are some of the reasons Dobie, Sitar and Sweeney are motivated to give.
"Philanthropy changes the way we and others view our university and is an opportunity to continue being part of something that is meaningful, impactful and lasts forever," says Dobie. "When you make a gift, it impacts all of us, in so many ways, and helps make all our paths brighter and better."
For Sitar, making a gift to the university is inspired by the opportunities he has had throughout his education and career.
"As one who has benefited from an excellent education provided by the university and the opportunity to also work in my area of expertise, I see on a regular basis the value of these donations in allowing for improvements to the institution, and to the educational experiences of its students," says Sitar. "My ability to contribute to funds that support students represents a way to acknowledge the benefits of that environment. I hope all faculty, staff and retirees will consider joining me in making a gift."
Support for students through scholarships, bursaries, fellowships, and experiential learning and service opportunities, is one of the areas to which gifts can be designated. Other areas include: empowering Indigenous achievement, fueling innovative research and creating places and spaces on campus that ignite creativity, or you can choose to donate to an area that is most meaningful to you.
Like many faculty, staff and retirees, Sweeney has seen firsthand the difference philanthropy can make in the lives of students and on U of M campuses.
"I have seen students be able to work in the archives and get valuable experience while being financially supported by trusts and endowments, and I have seen the archives be able to do projects that would be well beyond our means, thanks to philanthropic contributions," says Sweeney.
Together, we as faculty, staff and retirees can continue building brighter futures for students and the university and achieve more than we dreamed possible. Take your place and make a gift today.
A few things to know about the Faculty, Staff and Retirees Giving Campaign:
In previous years, the Faculty, Staff and Retirees Giving Campaign occurred at various time throughout the year. This year, the campaign officially runs during the month of March, though you are welcome to make your gift at any time during the year.
If you've made a gift in the past 12 months, thank you! Your gift has already been counted towards this year's campaign. Watch for an email renewal notice around the time of year when you made your gift.
If you'd like to recommit your gift, now is a great time to do so! Click here to make your gift.
Every gift counts! Participation is our number one goal and you are invited to take your place and make a gift to an area of your choice.