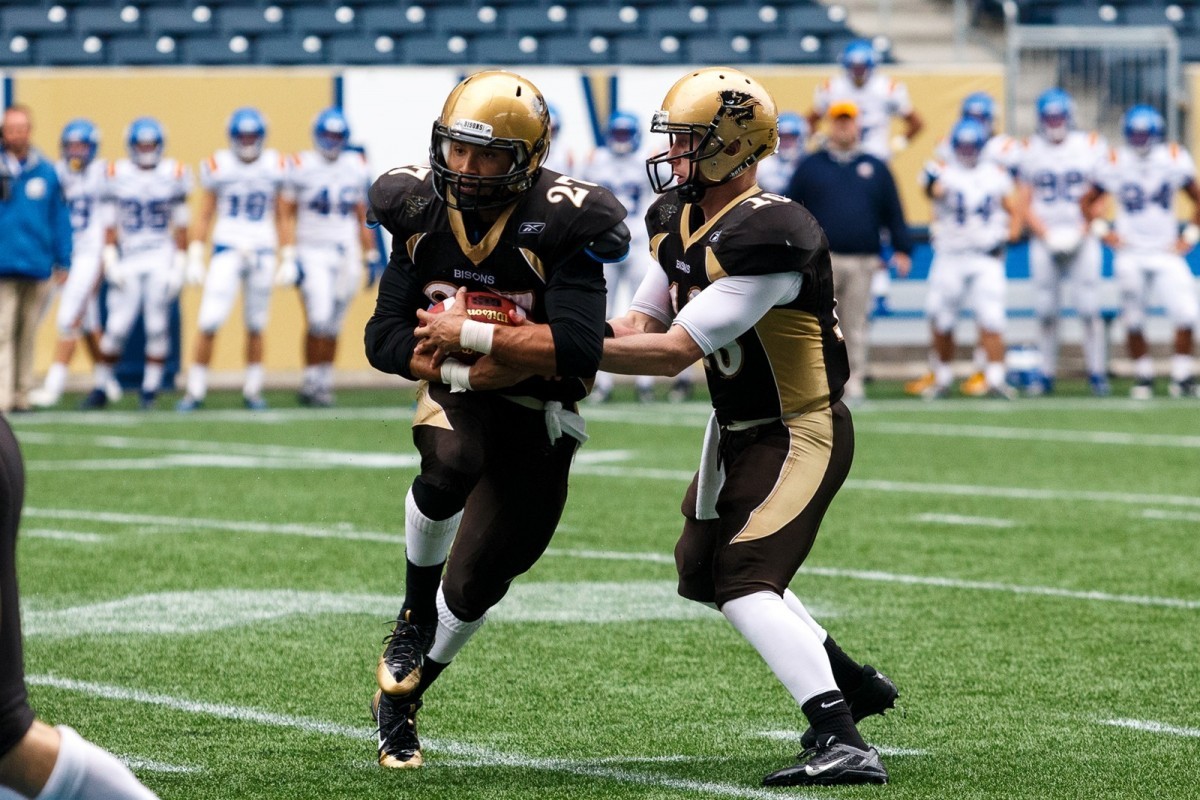 Brown and Gold playing for Grey Cup
Three former Manitoba Bisons vying for 103rd Grey Cup
November 26, 2015 —
Three former University of Manitoba Bison football players are after the Canadian Football League's Grey Cup.
Kienan LaFrance, Don Oramasionwu and Eddie Steele all spent time as a Bison before being drafted to the CFL. This Sunday, they're set to shine in front of an audience of thousands at Investors Group Field.
LaFrance, 24, is in his CFL rookie season with the Ottawa REDBLACKS. In his first year in the CFL, he accumulated 17 rushing yards on six attempts, plus had two receptions and added three punt returns for 68 yards. Ottawa selected LaFrance in the 6th round (45th overall) during the 2015 CFL Draft.
LaFrance had a strong end to his Bison career in 2014. He was a CIS Canada West conference all-star, finishing with 785 rushing yards, tied for first in overall touchdowns with 10.
Oramasionwu, 29, is in his seventh CFL season. Prior to his pro career, he played for the Bisons for four years and was part of the 2007 Vanier Cup championship team. The Winnipeg Blue Bombers selected Oramasionwu in the 5th round in the 2008 CFL Draft. He now plays for the Edmonton Eskimos.
Oramasionwu's teammate, Eddie Steele, 27, is in his fifth pro season. He played three seasons with the Bisons and was also part of the 2007 Vanier Cup championship team.
"We're very excited that three of our former Bisons are coming back home to play the Grey Cup at Investors Group Field," said Bison football head coach Brian Dobie. Dobie also added this message to the players: "You've done our Bison program and your teammates proud, fellas. Good luck to all of you!"