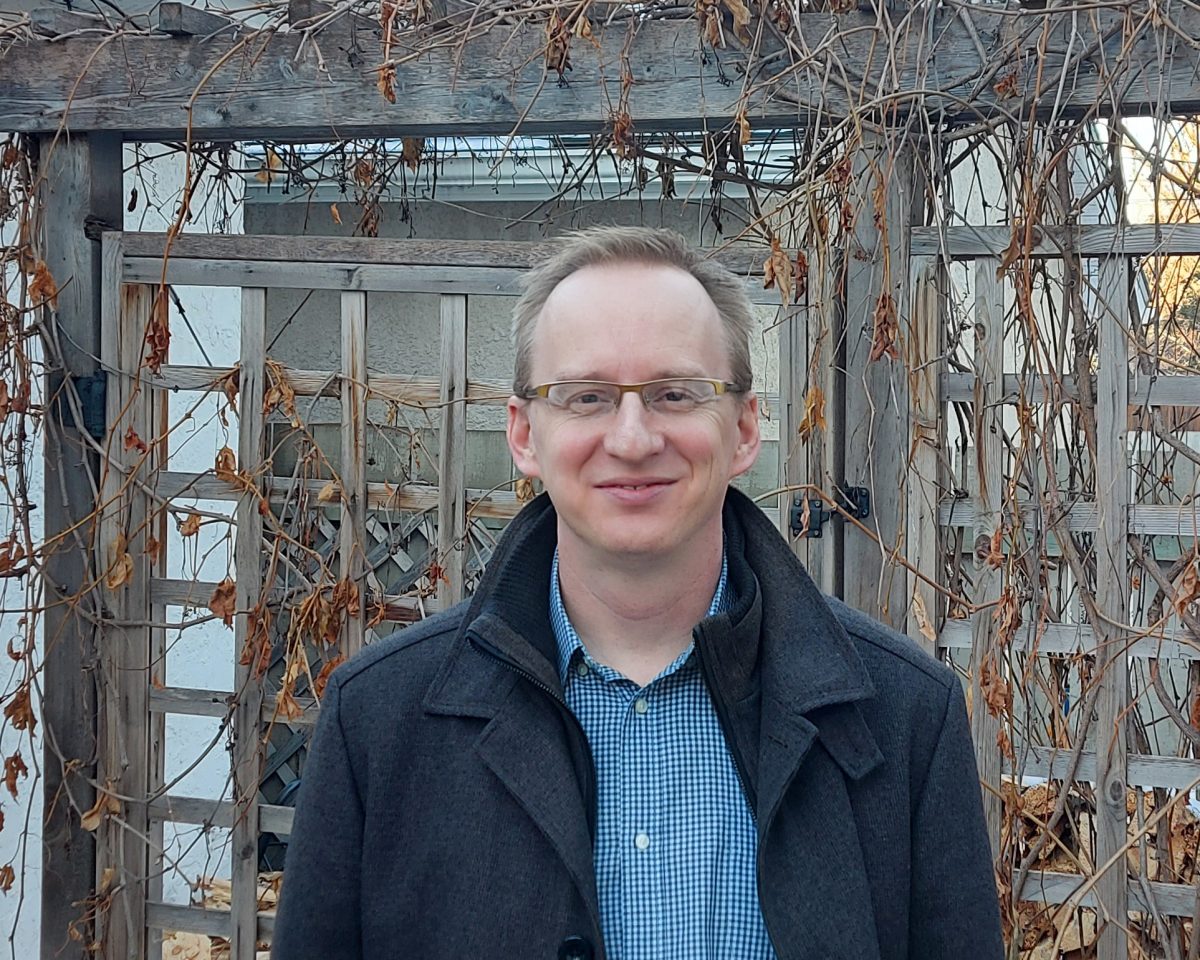 Breeding better crops the goal of new plant science professor
January 7, 2021 —
Curt McCartney joined the Department of Plant Science as Associate Professor in Plant Breeding and Genetics on November 1. He completed his graduate studies at the University of Manitoba, and then worked at the University of Saskatchewan and Agriculture and Agri-Food Canada. Curt described his research and teaching areas, and his pursuit of improved wheat varieties that will benefit Prairie farmers.
Tell us about yourself
I received my PhD in plant breeding and genetics from the University of Manitoba nearly 20 years ago. Since graduating, I was a post-doctoral researcher with Agriculture and Agri-Food Canada, an assistant professor at the University of Saskatchewan (plant pathology), and most recently a research scientist (plant genetics) with Agriculture and Agri-Food Canada based in Morden. I have learned a lot over the years and hope to make positive contributions to the U of M over the years to come.
Why did you get into this area of study?
I became interested in genetics in high school, which lead me to pursue a BSc degree in genetics in the Department of Microbiology (University of Manitoba). During my undergrad, I took an undergrad course in plant breeding and was hooked. I grew up on a farm near Portage la Prairie and really liked how plant breeding used genetics to improve farm productivity.
What are you seeking to explore with your research?
I will be researching genetics and breeding methodologies in wheat. Disease resistance and winter hardiness will be key traits of the genetic research, and my program will be working on numerous traits in the wheat breeding program. Genomics will be play major role in this work and will translate into efficiencies in the breeding program. If all goes well, farmers will benefit from improved varieties for production in Manitoba and the rest of the prairies.
What are you teaching?
I have been teaching a graduate genetics course in the Department of Plant Science since 2015 and will to continue teaching this course now that I am working at the university. I will also be teaching genetics and breeding courses at the undergraduate level. I have benefitted from numerous talented teachers and mentors, so I try to help my students in a similar manner. Of course, teaching and learning is a two-way street, and you can always learn new things along the way.
Any interesting stories you'd like to share?
The agriculture research community is a fun group. I have met interesting people and had the chance to travel to many cool places. It's hard to remember what I used to like to do with my spare time pre-COVID, but now I like to go for walks and spend time with my wife and kids.