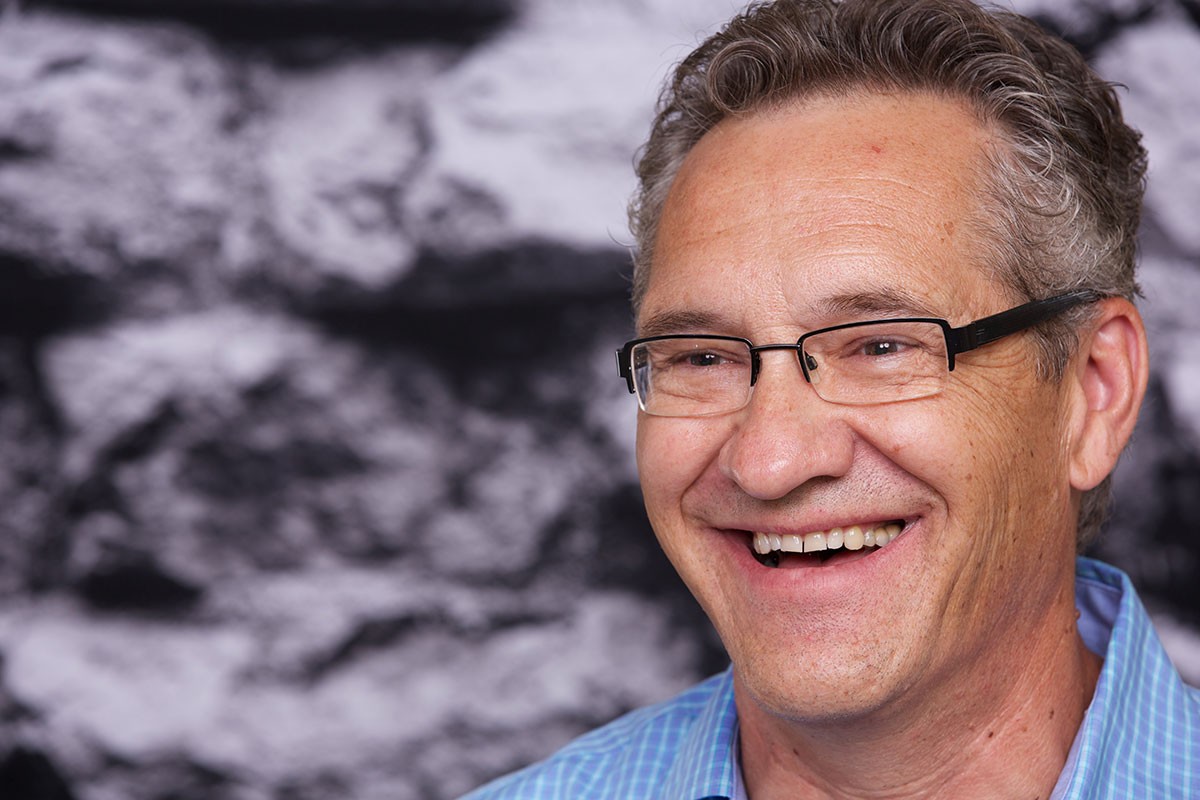 Breathing made easier
Asthma and COPD research pioneer inducted into Canadian Academy of Health Sciences
September 15, 2016 —
U of M Professor Andrew Halayko [PhD/97] was inducted into the Canadian Academy of Health Sciences (CAHS) during a ceremony Sept. 15.
Halayko is an internationally recognized expert in understanding the biology and biophysics of airway smooth muscle in asthma and other chronic lung diseases.
Fellows are elected to the CAHS by their peers based on their demonstrated leadership, creativity, distinctive competencies and commitment to advancing academic health sciences.
Membership is considered one of the highest honours in the Canadian health sciences community. The objective of the CAHS is to provide advice on key issues relevant to the health of Canadians.
"Dr. Halayko has built Canada's premier program examining the biology and biophysics of airway smooth muscle," said Dr. Digvir Jayas, University of Manitoba vice-president (research and international) and Distinguished Professor.
"I and others around the world know well his work with the American Thoracic Society, where he has held multiple positions. He is an unfalteringly dedicated leader in his pursuit of research and educating future scientists."
Halayko is a professor of in the departments of physiology and pathophysiology, internal medicine, and pediatrics and child health at Max Rady College of Medicine, Rady Faculty of Health Sciences; and scientist at the Children's Hospital Research Institute of Manitoba.
He holds a Canada Research Chair in Airway Cell and Muscle Biology.
Halayko is the president-elect of the Canadian Thoracic Society, a rare distinction for a PhD scientist in a national society for clinical professionals. He is an elected member of the American Thoracic Society board.
"Dr. Halayko is a natural leader and teacher who has mentored many graduate students and trainees to achieve their potential," said Dr. Brian Postl, Dean, Rady Faculty of Health Sciences and vice-provost (Health Sciences). "His multidisciplinary approach to research and clinical care underscores our commitment as a faculty to interprofessional collaboration and team-based health care delivery."
Halayko has successfully translated mechanistic studies from preclinical models of airway disease into understanding how human airway smooth muscle functions in disease states, particularly asthma and chronic obstructive pulmonary disease (COPD).
He developed a unique repository of human lung tissue and cell cultures for normal and diseased donors, as well as protocols for creation of internationally unique cell lines, that support his research collaborations worldwide.
With the induction of Dr. Halayko, the University of Manitoba now has 24 Fellows of the Canadian Academy of Health Sciences.
Research at the University of Manitoba is partially supported by funding from the Government of Canada Research Support Fund.