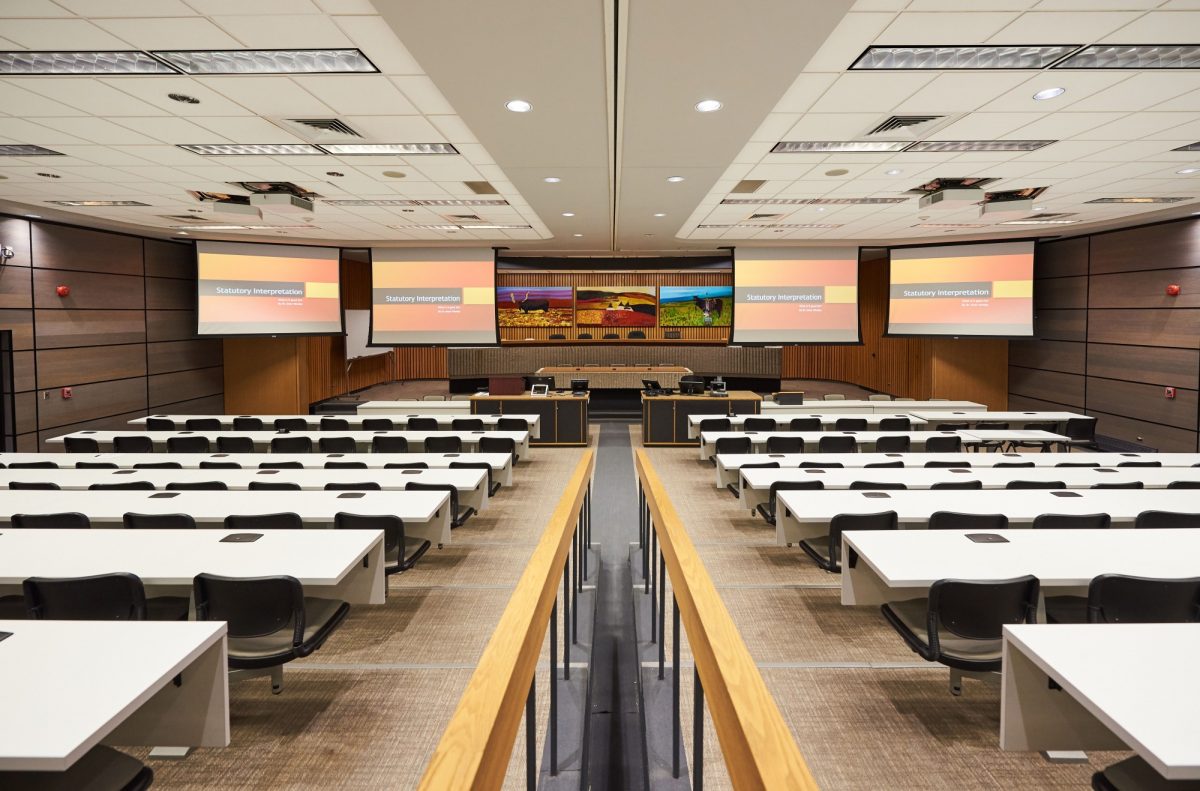 Black Law Students Association invites undergrads to "see yourself here" at Robson Hall
March 8, 2023 —
As she wandered through University Centre one day, early in her first-year of law school, Meseret Alem noticed the diverse student population around her. She asked herself, "If there's so many Black students in other parts of campus, why isn't there a similar concentration among law students at Robson Hall?" Very soon after that, together with fellow law students, she resurrected the Manitoba chapter of the Black Law Students' Association of Canada, became its Co-President, and has been working to organize "See Yourself Here," a recruiting event for Black students considering careers in law, taking place on Friday, March 10 at 4:15 pm at Robson Hall.
"Manitoba has a relatively large Black population but that's not reflected in our law school or legal community," Alem said. "The paucity of Black students at Robson Hall is not for lack of interest or capability but an issue of accessibility, coupled with lack of information. We hope that events such as "See Yourself Here" will bridge some of that information gap."
"It is so important for the legal profession to be representative of all persons in Canada, and that means we have a special responsibility as a law school to make sure we reflect the communities on these lands," said Jochelson. "The lived experiences of students enriches the work we do as lawyers, students, and teachers of law."
We embrace the values of cultural competency, equity and justice. Events like these demonstrate that the law school embraces these virtues, and that we share the commitments of the BLSA to make sure Robson Hall is open, inclusive, diverse and equitable. – Dr. Richard Jochelson, Dean, Faculty of Law
The event organizers have been working with faculty and staff, and the event will feature presentations from Dr. Richard Jochelson, Dean of the Faculty of Law, and Rory Churchill-Henry, Admissions, Financial Aid & Awards Officer.
Key information that students will be made aware of will include how to apply, job opportunities available to lawyers, the availability of the Individual Consideration Category for EDI students, but also the fact that funding is available to BIPOC students from such resources as the David Sowemimo Law Entrance Scholarship for Black undergraduate university students, and the Borden Ladner Gervais BLG x BLSA Canada Bursary, plus the many other bursaries and scholarships available to students entering the Faculty of Law.
"BLSA-MB is so grateful for the support we've received from Robson Hall faculty, students, and the Dean," said Alem. "We hope to work together with the Faculty of Law to make law school accessible to BIPOC students."
See Yourself Here takes place Friday, March 10, 4:15 – 6:30 p.m. in the Moot Courtroom at Robson Hall. All BIPOC students are welcome and encouraged to attend, to learn about pursuing a career in law. RSVP to blsaofmb[at]gmail[dot]com.