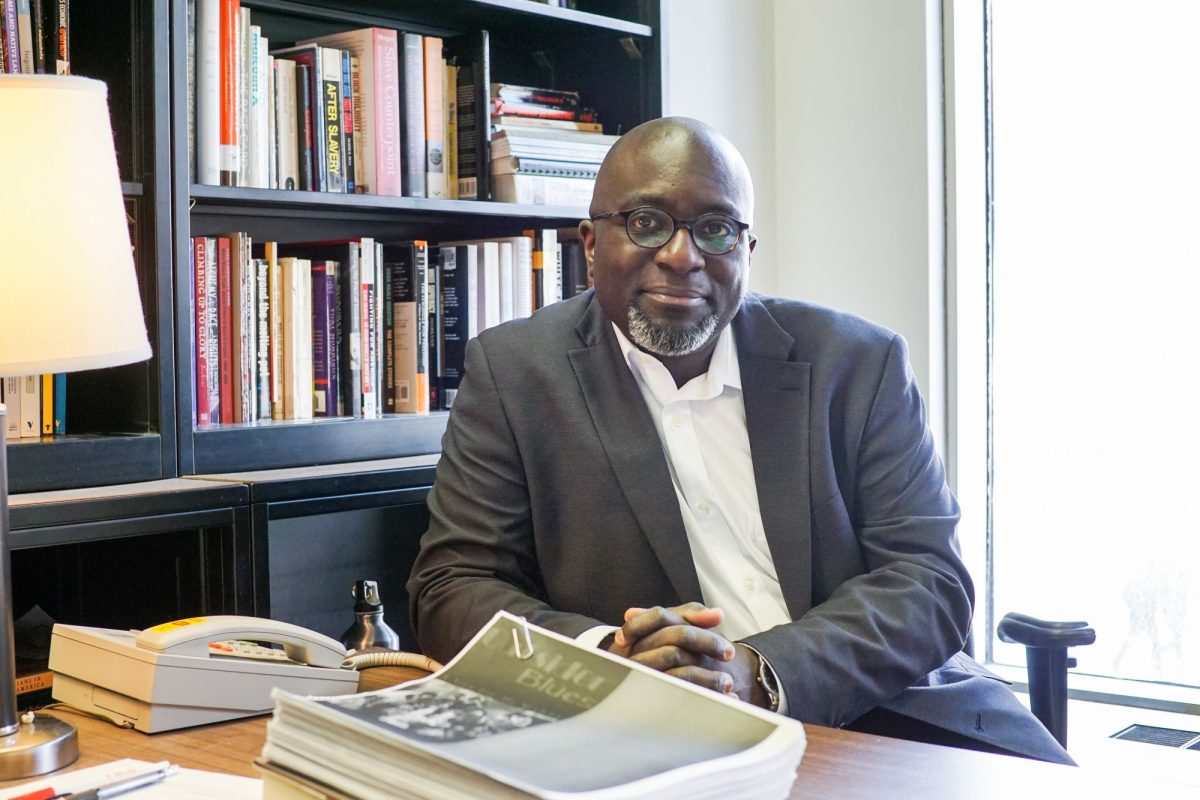 Black Canadians, Law and the Racial State
Dr. Barrington Walker brings key lessons to Robson Hall's Guth Lecture in Legal History, Feb. 10
February 4, 2022 —
A passion for history sparked early in life set a young Barrington Walker on a path that has led to a career as a leading Canadian scholar in the histories of Blacks, race immigration and the law. A Professor in the Department of History at Wilfrid Laurier University, Dr. Walker also serves as Associate Vice-President of Equity, Diversity and Inclusion (EDI) in the Office of the Provost and VP Academic.
On Thursday, February 10 at 12:00 p.m. (CT), a virtual Robson Hall will welcome Dr. Walker to share his passion and expertise in his talk, "Inchoate Citizens: Black Canadians, Law and the Racial State" for the 13th Annual DeLloyd J. Guth Visiting Lecture in Legal History.
Registration for the lecture is now open (click here to register).
Drawing from his published work and works in progress, Dr. Walker's talk will explore the Canadian racial state formation, law and the Black Canadian experience over time. He will begin with a discussion of slavery, law and the question of freedom, and move to a discussion of Black Canadians and citizenship in the post slavery era and the law's role in both supporting the conditions of Black unfreedom and providing an avenue for contesting it.
Before coming to Wilfrid Laurier, Dr. Walker taught History at Queen's, and holds a PhD in History from the University of Toronto. In his biography on the Wilfrid Laurier website, Dr. Walker describes his research as seeking "to illuminate the contours of Canadian modernity by exploring Canada's emergence as racial state through its histories of white supremacy, slavery, colonization/immigration, segregation and Jim Crowism. Much of my work considers how these practices were legitimized, and in some instances contested, by the rule of law and legal institutions."
Prior to joining us virtually, Dr. Walker kindly shared with Robson Hall some thoughts about his relationship with the study of history, and the importance of history to law and vice versa.
Robson Hall: What first inspired you to pursue history as your lifelong area of study?
Dr. Barrington Walker: It's hard to pinpoint a single thing that led me to study history but my passion for the subject was sparked in high school. I had some engaging teachers and a talent for the subject. This led me to a do an undergraduate degree as a history major at York University in Toronto. I did not realize it at the time, but that is one of the finest departments in the world. It was during those years that I decided to pursue a career as a professional historian.
RH: Bearing in mind the George Santayana quote, "Those who cannot remember the past are condemned to repeat it," why is history so important to consider, especially in legal contexts?
BW: History is important to consider in legal context (and law is important to consider in historical contexts) because the law and legal institutions have profoundly shaped the historical experiences of Canadians from many walks of life. Legal records are also important repositories and archives of these lives. Legal records are often the only surviving records of those who lived lives considered the most "marginal".
RH: What key lessons should your audience be prepared to take away from this talk?
BW: There are a few key lessons I hope people take away from this talk. First, the law has had a central role in shaping the lives of Black people across the eras of slavery and freedom. Second, legally supported subjugation of Black people in Canada is a legacy with which we still live. Third, Black people also turned to the law and used it – with varying degrees of success over time – to fight for the ideal of full citizenship. Fourth, Black people have historically faced (and continue to face) unsettling dilemmas posed by our fight for substantive freedom and full citizenship in a settler colonial racial state.