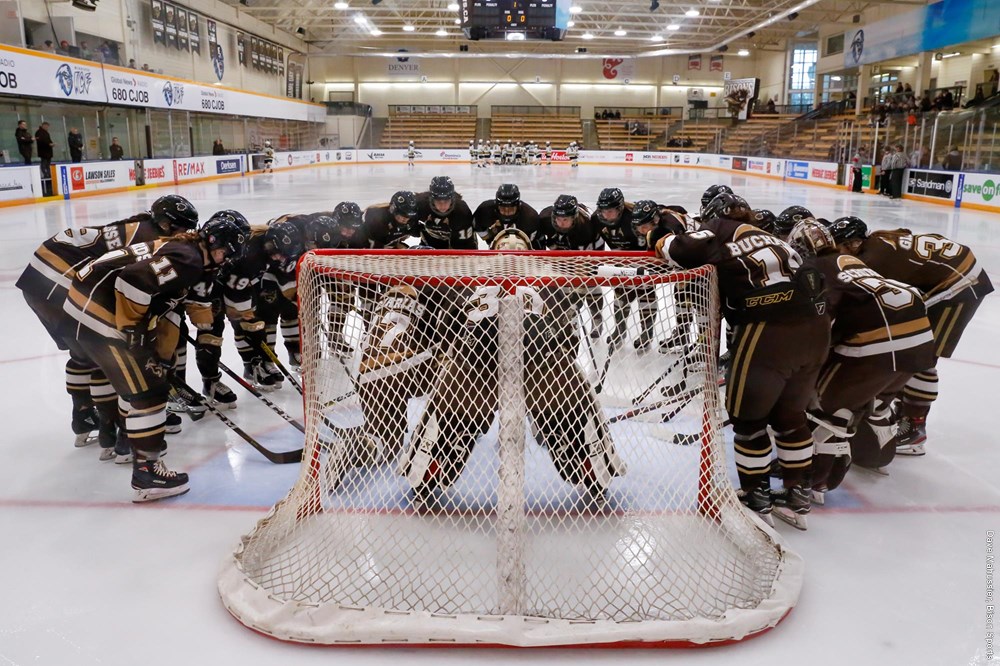 Bisons Winter Term team competitions cancelled due to COVID-19
Canada West decision impacts Bisons basketball, hockey and volleyball
October 15, 2020 —
Canada West, the sport conference in which the Bisons compete, announced further cancellations to the 2020-21 season with the cancellation of regular season, playoff and championship competitions for Winter Term team sports. For the Bisons, this will impact basketball, hockey and volleyball. Exploration and discussion are ongoing for Canada West Championships in swimming, track and field, their fate to be determined at a later date.
U SPORTS, also announced their Board's decision to cancel all remaining 2020-21 national championships. The decision came after consultation with championship hosts, and was supported by all four conferences, including Canada West.
"While this decision is disappointing for our teams, we support the members' vote and decisions announced by Canada West," said Gene Muller, Director of Athletics and Recreation at UM. "Our top priority is the health and safety of everyone involved in competition and delivery of our programs. We will continue our work with Canada West, UM and government health authorities to strive for a future return to competition."
"I couldn't be more proud of our student-athletes and the character they have demonstrated through this unusual year. I am encouraged and inspired by their commitment to their studies and to each other."
Visit gobisons [dot] ca for further Bisons updates and information.