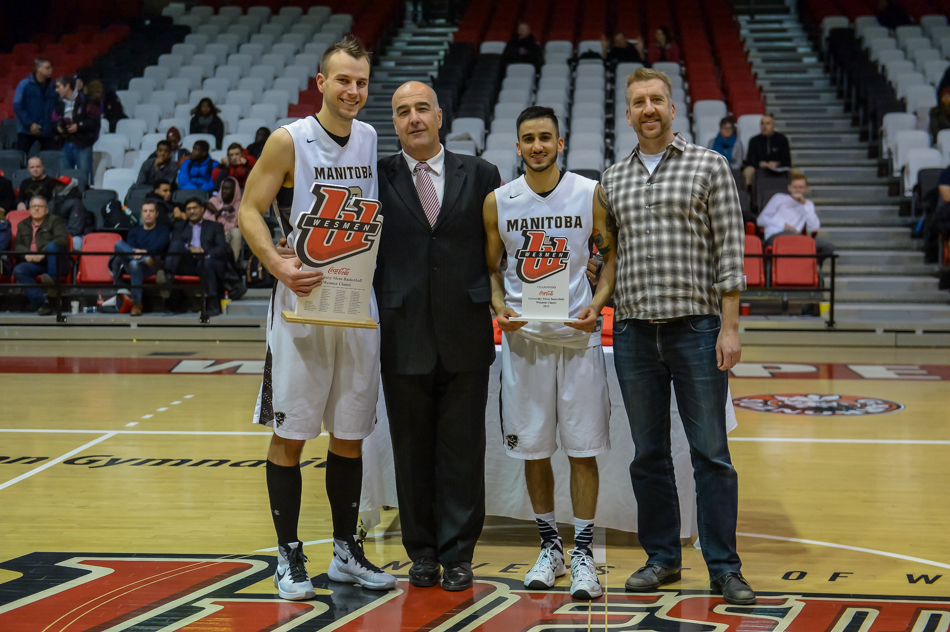 Bisons win Wesmen Classic
First win since 1991 for the herd
January 1, 2016 —
Manitoba Bisons win the 49th annual Wesmen Classic holiday men's basketball tournament after a 73-54 win over Lakehead Thunderwolves in championship game at the University of Winnipeg on December 30, 2015.
The Bisons defeated Lethbridge in the quarterfinal and then host Winnipeg in the semi-final before the championship win over Lakehead.
Manitoba went 3-0 during the 2015 edition and captures an eighth Wesmen Classic tournament title and first since 1991 during the 49 year history.
"It felt great to win such a prestigious tournament in our home town," stated Bison men's basketball head coach Kirby Schepp. "I was very proud of the way the guys competed defensively against a very tough Lakehead team."
Heading into the second half of the 2015-16 Canada West regular season in January, Manitoba sits in a tie for second place in the Pioneer Division with a 6-2 record.