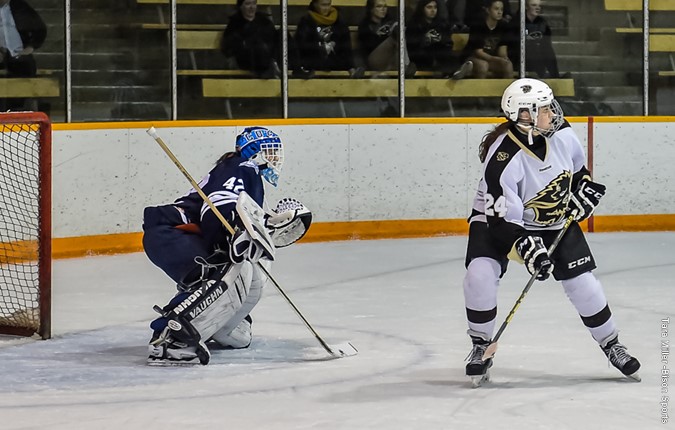 Bisons This Weekend
Catch Manitoba Bison hockey and volleyball this weekend
October 30, 2015 —
HOCKEY:
The Manitoba Bison women's hockey team takes on the Calgary Dinos Friday, October 30 at 7:00pm at Wayne Fleming Arena. They rematch takes place Saturday afternoon at 1:00pm.
The team is coming off a 4-1 win against UBC and are 3-and-5 on the season.
VOLLEYBALL:
The Bison men and women's volleyball teams are in action at Investors Group Athletic Centre.
The men take on Grant MacEwan Griffins at 6:00pm on October 30 and on Halloween at 3:00pm. The Bison men are 4-and-0 on the season.
The women face the Griffins at 7:30pm on October 30 and at 4:30pm on Halloween. The herd is 0-and-4 on the season.
For ticket info, click here.