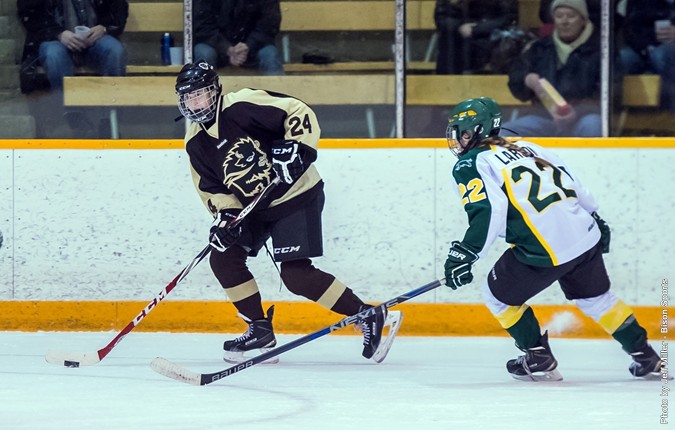 Bisons this week: Prairie showdown
January 23, 2015 —
This weekend features a prairie showdown, as all U of M varsity teams will be taking on the Saskatchewan Huskies. The basketball and men's hockey teams will host the Huskies, while the volleyball and women's hockey teams will travel to Saskatoon.
Last weekend the men's hockey team split their road series against Regina. There are only four games remaining in the regular season, and this is the time for the Bisons to perform. The home team currently sits in fifth place, and a single win on Friday or Saturday would clinch a playoff berth.
The men's basketball went 1-1 last weekend against Alberta and currently in fourth place in the conference. The visiting Huskies are on a recent tear, winning four straight games to vault into third spot in the standings. With only four regular season games remaining, the Bisons would love to gain some momentum heading into the playoffs.
The women's basketball team continues to struggle through the 2014-2015 season. Last weekend the Bisons dropped another two games to sit in last place with a record of 1-13.
On the road:
The men's volleyball team handed Alberta their second loss of the season last weekend. January 23 & 24 they face the Huskies who sit one spot above the Bisons in the standings.
With six games remaining in the season, the women's volleyball team holds on to the final playoff spot in the conference. As they take on the 4-14 Huskies, the Bisons hope to stay above that playoff line.
The women's hockey team swept their series against Regina last weekend, led by Canada West Female First Star of the Week Alan Sharman. The Bisons have already clinched a playoff spot and hope to build momentum starting this weekend in Saskatchewan.
The Bisons swim team heads to Calgary for the College's Cup Mountain on January 23 and 24.
For tickets and more information about the Manitoba Bisons, visit www.gobisons.ca.