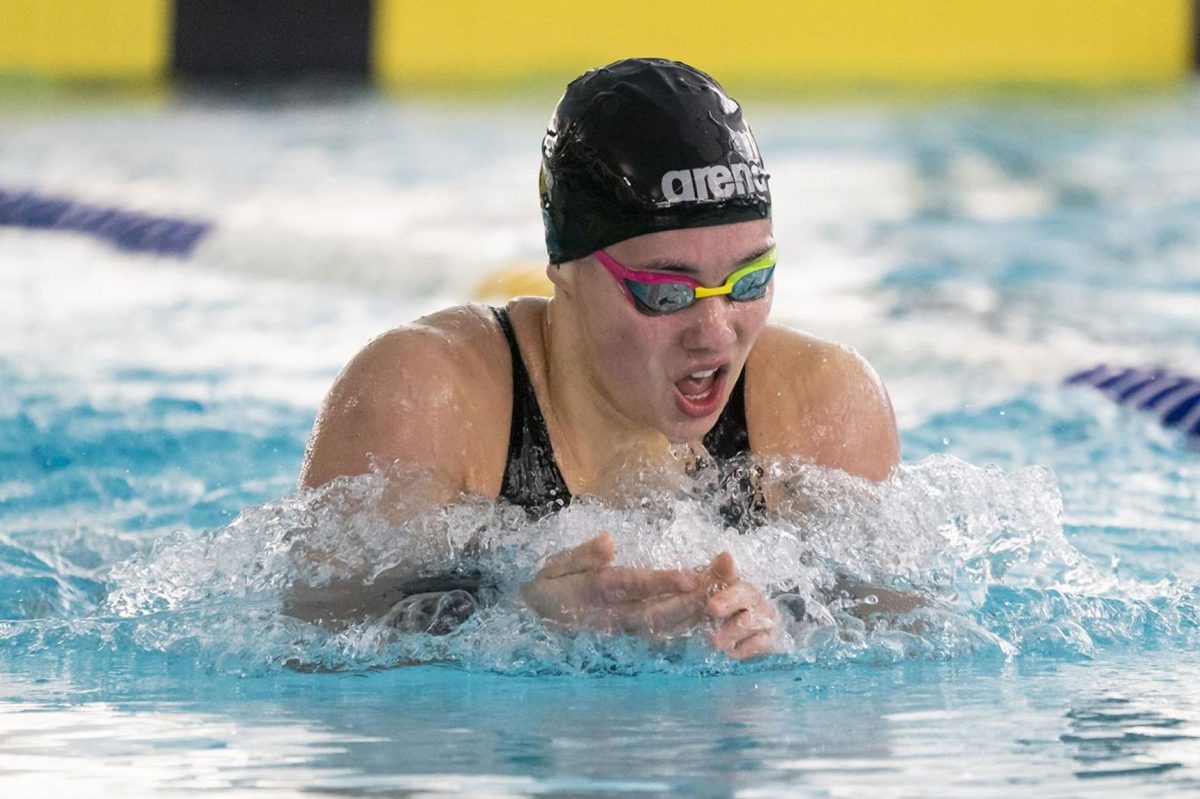 Bisons Kelsey Wog named Canada West Female Athlete of the Year
Recognition comes after another exceptional, gold-medal season
May 7, 2020 —
The best of Canada West were announced Thursday morning, as University of Manitoba's Kelsey Wog and University of Saskatchewan's Taran Kozun were named the 2019-20 CW Athletes of the Year.
The pair will now move forward as the Canada West nominees for the prestigious Lieutenant Governor Athletic Awards, which honour the nation's top male and female student-athletes. Those awards will be announced on June 25th.
By the time Kelsey Wog's record-setting career at UM is complete, the hometown product will go down as one of the greatest student-athletes in school history.
The fourth-year, Faculty of Agricultural and Food Sciences student-athlete continued to shine in the pool this season, winning four national gold medals (50m and 200m breaststroke, 100m breaststroke, and 200m individual medley), with her 200m breaststroke and 200m IM golds coming in U SPORTS record fashion. Wog's 2:22.42 in the 200 breast is the fastest in the world in 2020, while her 100m breaststroke time of 1.06.44 is among the fastest times in the world over the last year.
"We are extremely proud of Kelsey and everything she has accomplished to date," says Vlastmil Cerny, Bisons swimming head coach. "She continues to stay focused in her training and that shows in her performances."
Thanks to her stellar national championship, Wog was named the Female Swimmer of the Year, following four-time winner and Canadian Olympian Kylie Masse.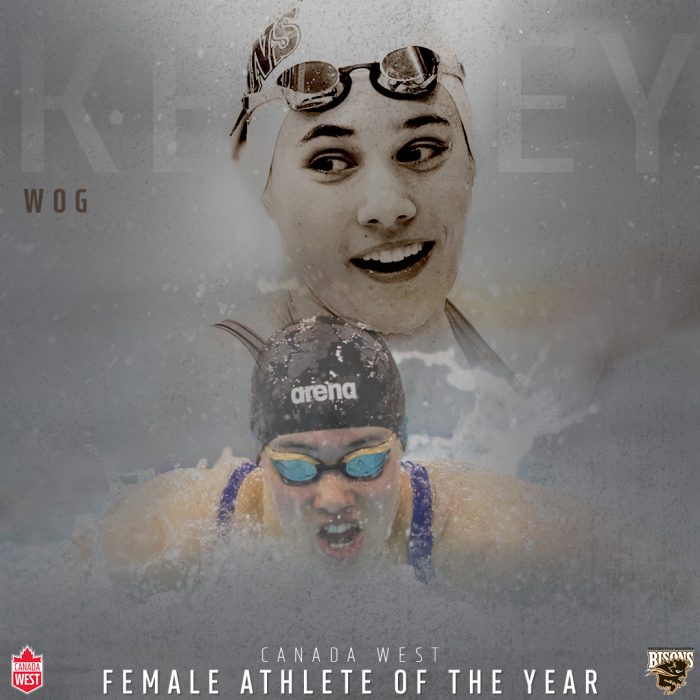 Speaking of the Olympics, those are a likely next step for Wog, who had her sights squarely set on the Canadian Olympic Trials prior to their cancellation due to the ongoing COVID-19 pandemic.
Prior to dominating at nationals in February, Wog earned four gold medals and a relay bronze at the CW Championships in November of last year, with two of her golds coming in CW record time.
Read the full release at CanadaWest.org.