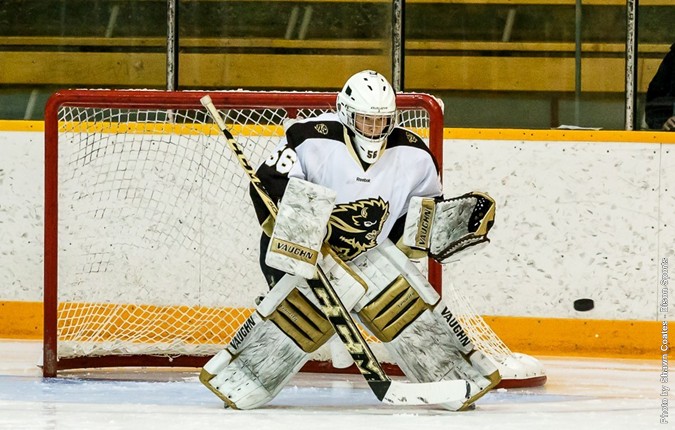 Bisons face Pandas in Canada West Final
March 6, 2015 —
It's been four years since the University of Manitoba Bisons and the University of Alberta Pandas women's hockey teams have met in the playoffs, but they will face each other again with the Canada West championship on the line.
Game one of the best-of-three series will take place on Friday, March 6 at the Clare Drake Arena in Edmonton. Games two and three (if necessary) will take place on March 7 and 8. Game time for all three matches is 2:00 p.m. MST.
The winner of this series will go on to the CIS National Championship being held in Calgary on March 12-15.
In their most recent playoff meeting, Manitoba swept Alberta 2-0 to win the 2011 Canada West championship. During the 2014-15 regular season the teams split their series, each earning one win at home and one win on the road.
Canada West Rookie of the Year and conference-leading scorer Alana Sharman has led the way on offence for the Bisons, scoring four goals and four assists in six playoff games. Sharman's linemates have also been major contributors; Maggie Litchfield-Medd has notched six points and Alana Serhan has earned five.
Second Team Conference All-Star Rachel Dyck has been a solid goalie in six playoff games, stopping 149 shots and earning a .931 save percentage.
Fans can livestream all games at www.canadawest.tv. For more information, please visit www.gobisons.ca.