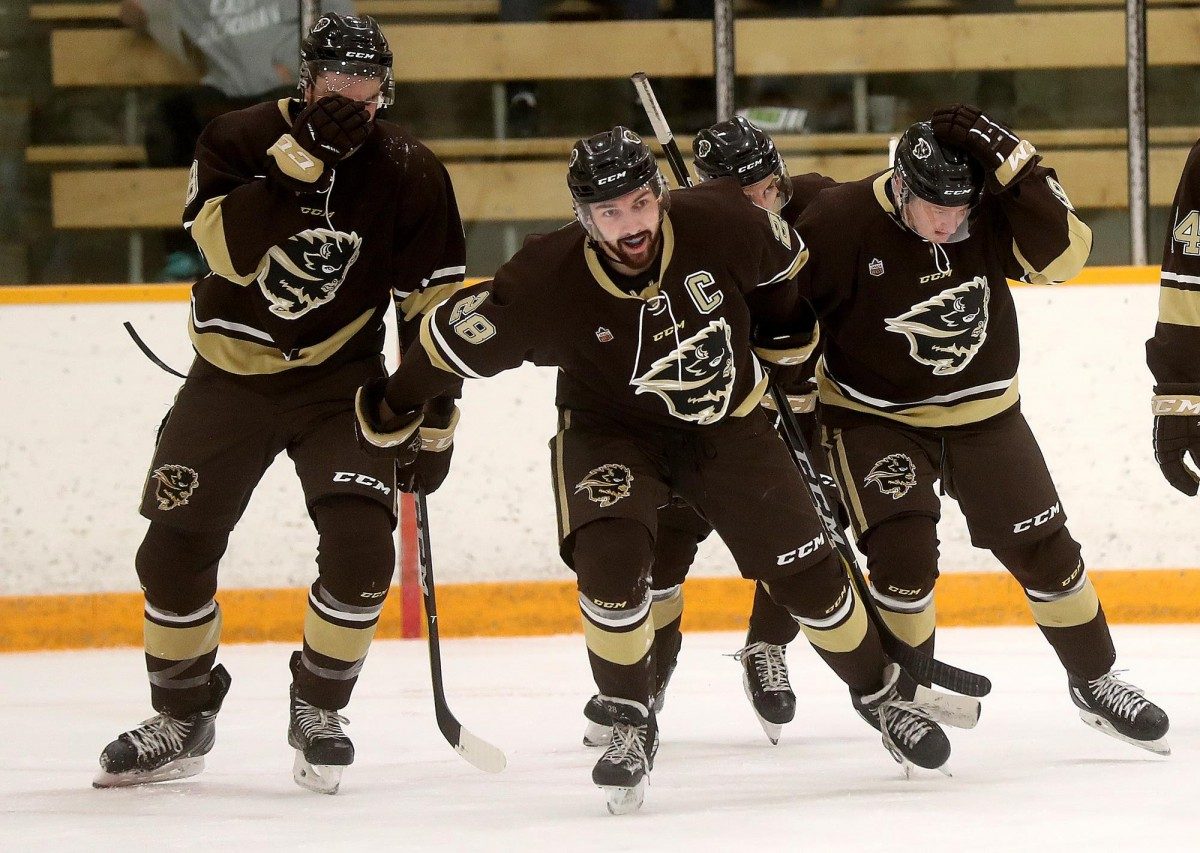 Bisons close first half with hockey, volleyball and track
November 26, 2018 —
Motivated to close the first half on a high note, the Bison men's hockey team will drop the puck against the Calgary Dinos in a 2-game show down Friday at 7 p.m. and Saturday at 2 p.m. Both games will be played at the Wayne Fleming Arena.
Saturday's game will also feature the Movember finale, a cause the men's squad has been supporting throughout the entire month. Fans will have the opportunity to participate in a puck toss to support the team's efforts.
With a donation page on the Movember website, the team has already raised close to $3,000 in support of men's health.
To further raise awareness, Bison Captain and Faculty of Kinesiology and Recreation Management student, Brett Stovin will be at UMSU University Centre on Thursday at 1 p.m. for a Facebook Live event. The event will showcase a live, public shave of Stovin's beard and moustache which he has been growing over the past three months to prepare for the event.
VOLLEYBALL
The men's and women's volleyball teams host the Brandon Bobcats at Investors Group Athletic Centre also on Friday and Saturday night. Friday, the men kick off the high-flying action at 6 p.m. with the women to follow at 7:45 p.m. On Saturday, the women start at 5 p.m. and the men at 6:45 p.m.
Tickets will be available at the gate for $10 with U of M students and fans 17 and under getting in for free. On Friday, tickets will be good for both volleyball and hockey.
For details, visit gobisons.ca.
TRACK & FIELD
The James Daly Fieldhouse will be abuzz on Saturday, December 1st when Bison track and field athletes compete in the annual Flying M Classic.
The team will also be in action December 7 and 8 for the Athletics Manitoba Last Chance meet at the James Daly Fieldhouse.
Check gobisons.ca for meet schedules and information.
IN OTHER BISON NEWS…
Bison swimmer Kesley Wog dominates at Canada West Championships