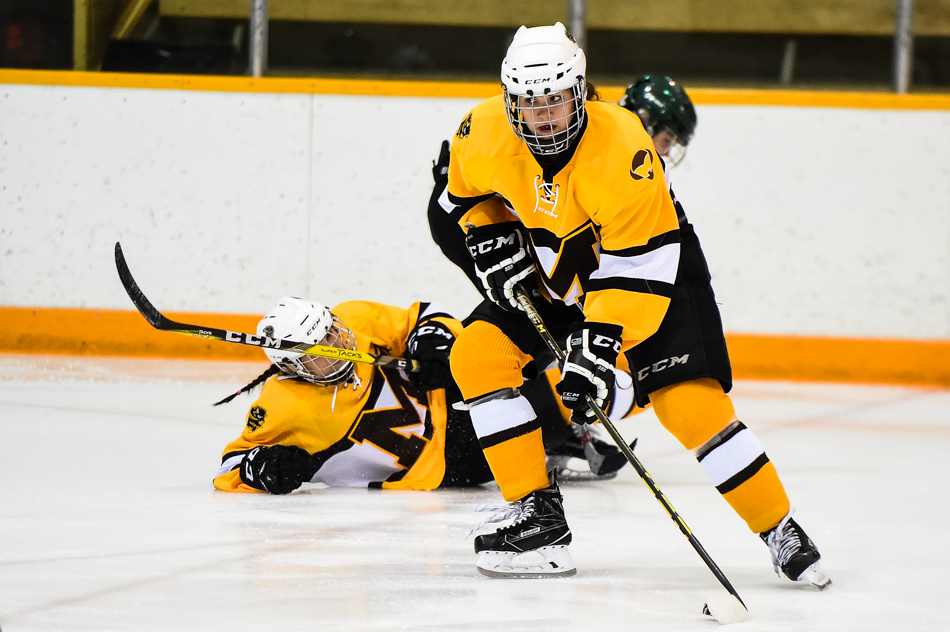 Bisons break record
Highest number of students receive Academic All-Canadian status
November 14, 2016 —
The University of Manitoba Bisons reached a new milestone at the end of their 2015-16 season, having 104 students achieve Academic All-Canadian status. This breaks the previous record set in 2014-15 with 103 students.
"We are immensely proud of our U Sports Academic All-Canadians," said Gene Muller, Director of Athletics and Recreation. "Becoming an Academic All-Canadian requires balancing competing demands on the time and energy of our student-athletes."
Students receiving this recognition must maintain a minimum grade point average of 3.5 (80%) or better in their field of study.
Six Bisons have achieved this U Sports recognition in all five varsity years: Amir Ali of men's basketball, Bryden Bone and Mitchell Harrison of football, Brodie Gobin of men's golf, Allison Balasko from women's basketball and women's track and field plus Devin Edwards with men's track and field.
A list of all the 2015-16 Academic All-Canadian Bison student athletes can be found here.
Select highlights include:
– Bison female athletes account for 52% of this year's list, highlighted by women's hockey with 11 of 24 players, while men's swimming produced the highest percentage of male athletes per team with six of ten
– Both track and field teams (combined with cross country) had the highest number of Academic All-Canadians with 47 (T&F: 31 and T&F plus cross country: 16)
– Ten of the Bison teams had at least six or more Academic All-Canadians
– For the fifth consecutive season, football had seven or more Academic All-Canadians
– There was 18 Bisons earning Academic All-Canadian status while studying at the Faculty of Kinesiology and Recreation Management
– There were 46 Bison student-athletes who earned a 4.0 or higher mark (an A – 90%)
The overall percentage of Bison student-athletes named as U Sports Academic All-Canadians has been at 20% or higher over the last 12 consecutive years and also the sixth consecutive year at 25% or higher rate.
Jeff Miller Bison Sports ©2016
Since Academic All-Canadians stats taken in 1990, 1,540 Bisons have earned this award.
Back in action
The University of Manitoba Bison women's hockey team is back on home ice this weekend taking on Alberta. The herd face the Pandas on Friday at 7pm and Saturday at 1pm. Both games are at the Wayne Fleming Arena. The Bison women are 8 and 2 on the season.
The Bison women's volleyball team hosts Alberta on Friday at 7:30pm and Saturday at 4:30pm.
The Bison men's volleyball team takes on Alberta Friday at 6pm and Saturday at 3pm.
All volleyball games are at Investors Group Athletic Centre.
For more information, visit GoBisons.ca.