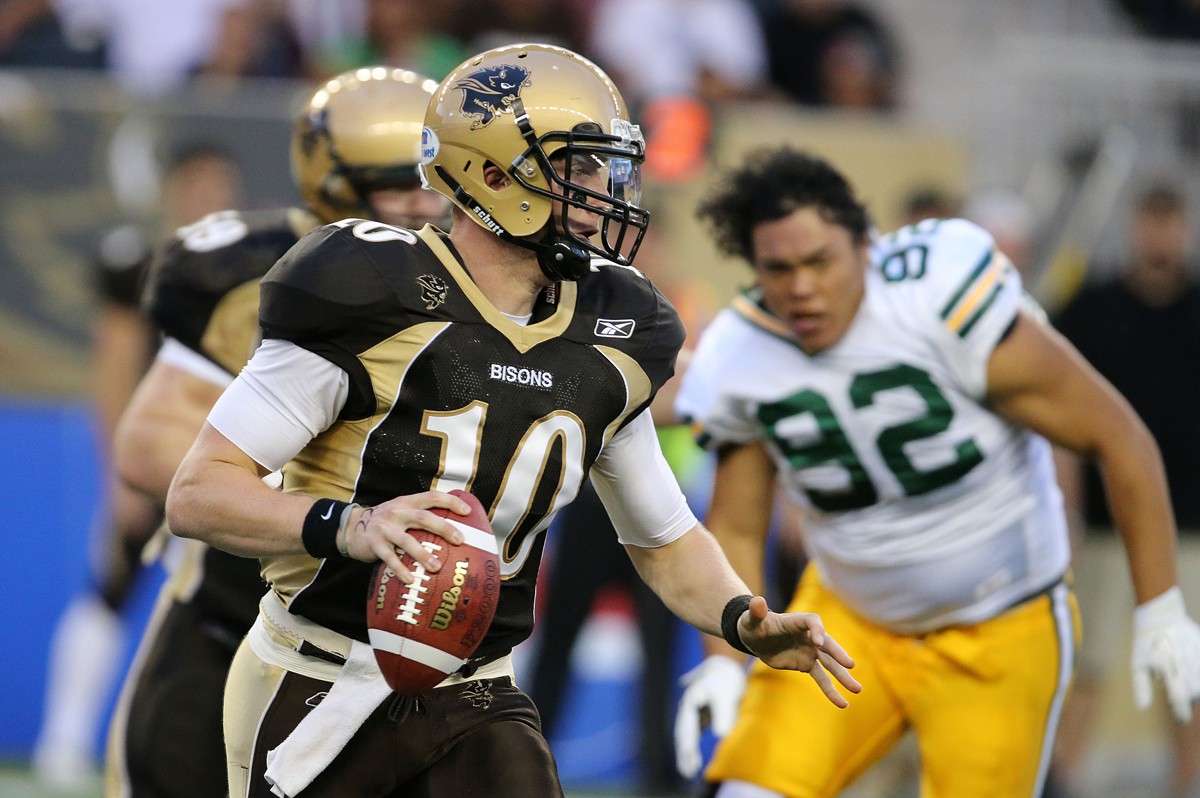 Bisons beat Golden Bears in home opener
August 31, 2013 —
Playing under the lights for the first time and in front of roughly 10,000 roaring fans, the University of Manitoba Bisons opened their 2013 CIS season last night with a win. It is the first win registered at the new Investors Group Field, which opened two months ago.
The Bisons defeated the Alberta Golden Bears 65-41, and also set a record for having the most points at halftime in team history (46-24).
After recording 223 rushing yards on 16 carries with three touchdowns, third-year running back Anthony Coombs told reporters after the game that he had the best game of his amateur career.
"I've got to give him more scholarship money," head coach Brian Dobie said after the game. "It was getting crazy. He looked like the All-Canadian that he is. He's so smooth… as athletically as Anthony is — and he certainly played athletically — it's the way he sees the field. His vision is extraordinary."