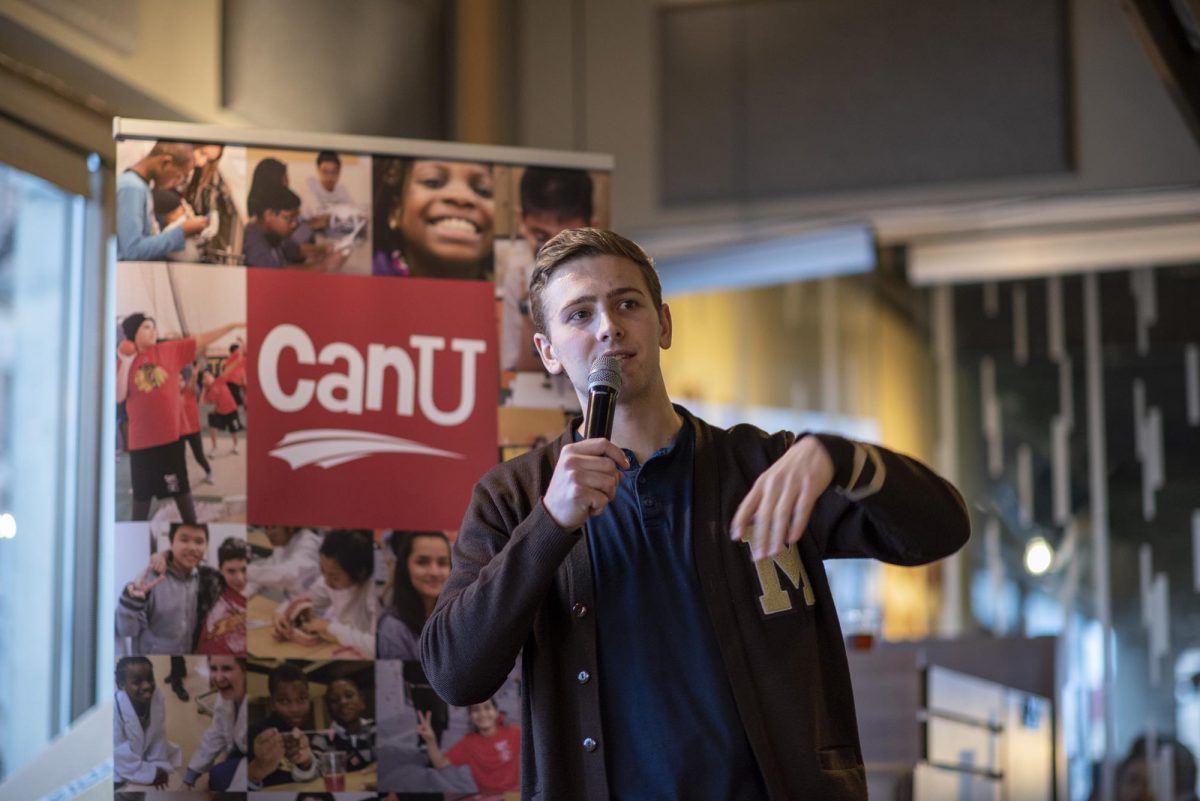 Bison Sports remains committed to leadership, integrity
May 11, 2020 —
In the wake of a highly publicized incident that resulted with a decision to release a member of the men's hockey team, Bison Sports found opportunity to remind all student-athletes of their commitment to the core values of the organization, and of their responsibility as leaders in the community.

"Together, we are all expected to uphold, defend and be exemplars of the values that guide our Bisons family," Gene Muller, director of athletics and recreation said to student-athletes. "Our values: Respect; Integrity; Work Ethic; Teamwork; Excellence; and Courage will continue to shepherd you in your pursuit of excellence."
Typically, the beginning of a Bisons season is introduced with an orientation curated for student-athletes and concludes with a promise to act in accordance with the code of conduct that outlines the expectation of their actions:
"I will conduct myself in a manner in which my behaviour will not be considered a form of harassment, including comments and/or conduct which is insulting, intimidating, hurtful, malicious, degrading or otherwise offensive to an individual or group of individuals, or which creates an uncomfortable environment".

Ongoing training occurs throughout every season as student-athletes and coaches participate in various sessions and workshops covering topics such as respectful work and learning, cultural sensitivity, creating positive, high-performance training environments, and more.

The University of Manitoba Athletic Council (UMAC), comprised of Bisons student-athletes supports various community programs and provides volunteer opportunities for teams. Working together against sexual violence, UMAC attends Bringing in the Bystander workshops to ensure they are equipped to provide support in situations when they are required to do so.
In his fourth year as athletic director, Gene Muller believes that a safe and positive culture for student-athletes contributes to their success across all facets of their experience at UM.

"Our strength is how we respond to all challenges and work together to move forward. As ambassadors for UM, we will always be committed to leadership and integrity."
For all Bisons information, visit gobisons.ca