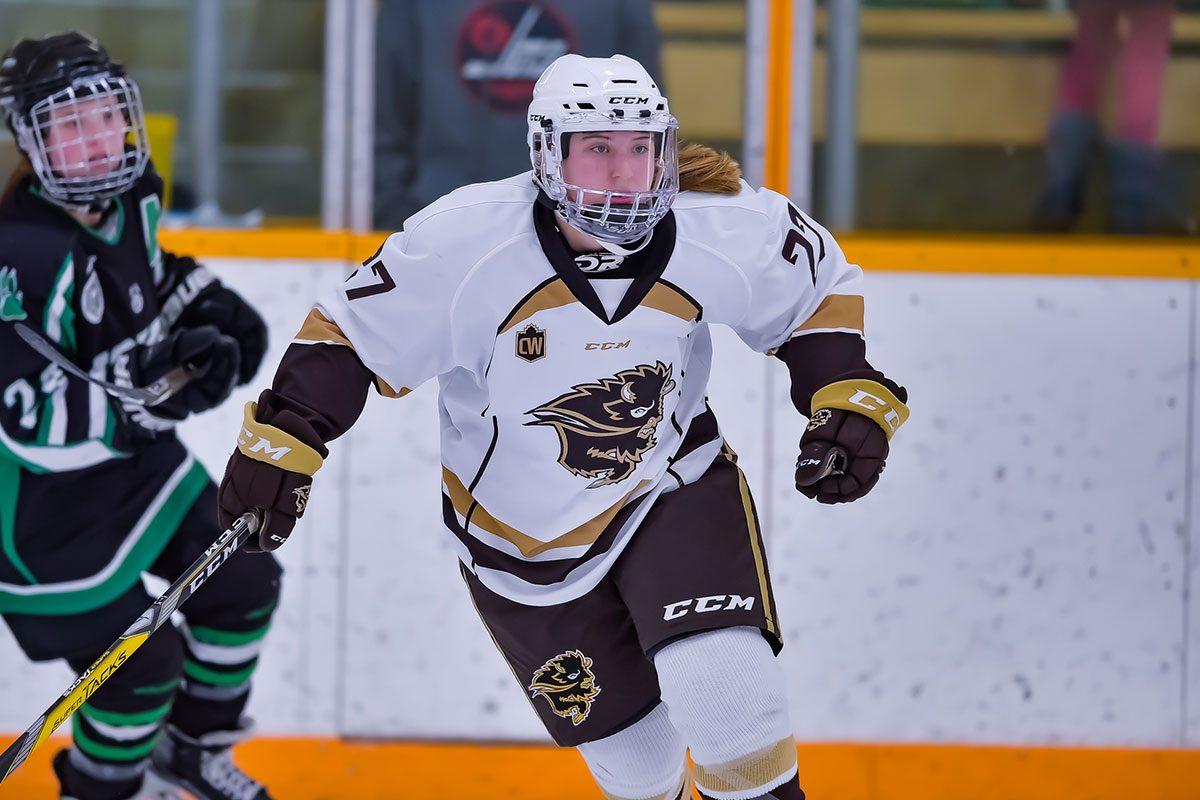 Bison quadruple-OT triumph pushes women's hockey closer to end goal
February 27, 2018 —
After a four-overtime, 1-0 win in game three against the University of Alberta Pandas last weekend, the Bison women's hockey team is ready for whatever comes their way. Together they will face the storm. Together is how they will win.
This was the motivation for Olympic bronze medalist, Venla Hovi to return from PyeongChang, skipping the Olympic closing ceremony to be here for her Bison squad in the Canada West semi-final series.
"This is the team that I'm with every day, so it really matters," said Hovi.
Rookie Goalie Lauren Taraschuk stopped 31 saves in the 133-minute battle, the second longest hockey contest in Canada West history.
"I just saw two incredibly evenly-matched teams that didn't want to give an inch," said head coach Jon Rempel. "I just thought we dug in and we just wouldn't take no for an answer."
Venla Hovi assisted top-scoring Jordyn Zacharias for the game winner on Sunday, closing the series with an electric reaction.
The win set the herd up to host the Saskatchewan Huskies in the Canada West best-of-three final series this Friday and Saturday night (March 2 and March 3) at 7:00 p.m. and Sunday, March 4, at 5:00 p.m., if necessary.
Games will be played at the Wayne Fleming Arena at the Max Bell Centre.
And the puck doesn't stop there. Both teams will move on to the U SPORTS National Championship March 15-18 at Western University.
Game tickets this for this weekend's series can be purchased online or at the door for $12 (adults), $7 (seniors). UM Students and fans 17 and under get in for free.
For full details, visit gobisons.ca.