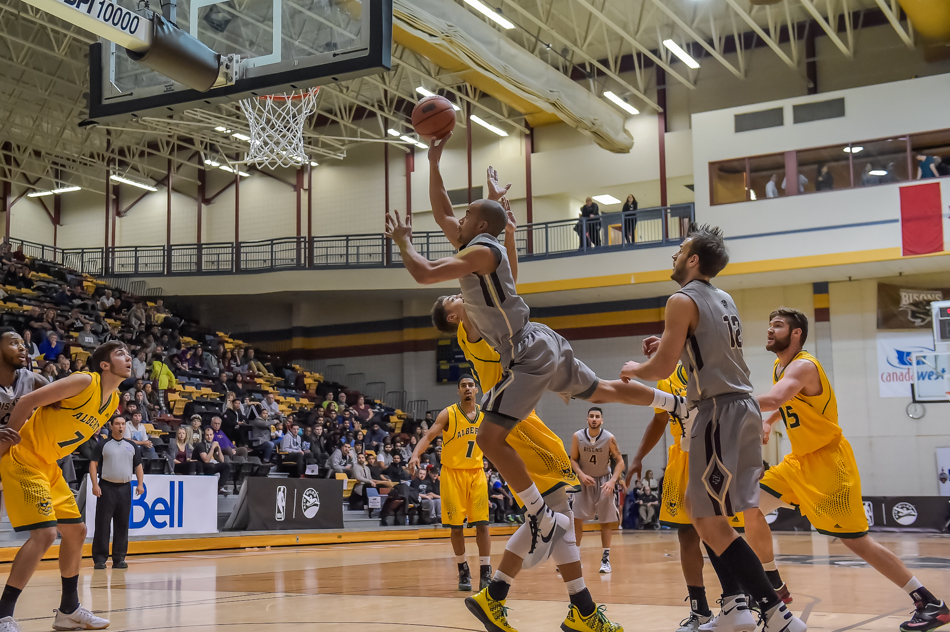 Bison men's basketball victorious
Big win over Alberta
November 23, 2015 —
The University of Manitoba men's basketball team improved to 4-and-2 on the season with a 74-61 drubbing of the Alberta Golden Bears over the weekend.
"Our defence really held the day," said Bisons Head Coach Kirby Schepp. "Holding a good team like Alberta to 61 is pretty solid."
Kirby credits the impressive long-distance shooting to good ball movement by his offense.
Manitoba's Amarjit Bas led the match with 20 points.
MORE WEEKEND RESULTS:
Women's basketball lost to Alberta 64-44 and 81-48 in their 2-day match up.
Number 3 ranked, men's volleyball fell for the first time this season at the hands of #2 Alberta, 3-0 and 3-1.
Our Bison women's volleyball team was also taken down by Alberta with the same 3-0 and 3-1 scores.