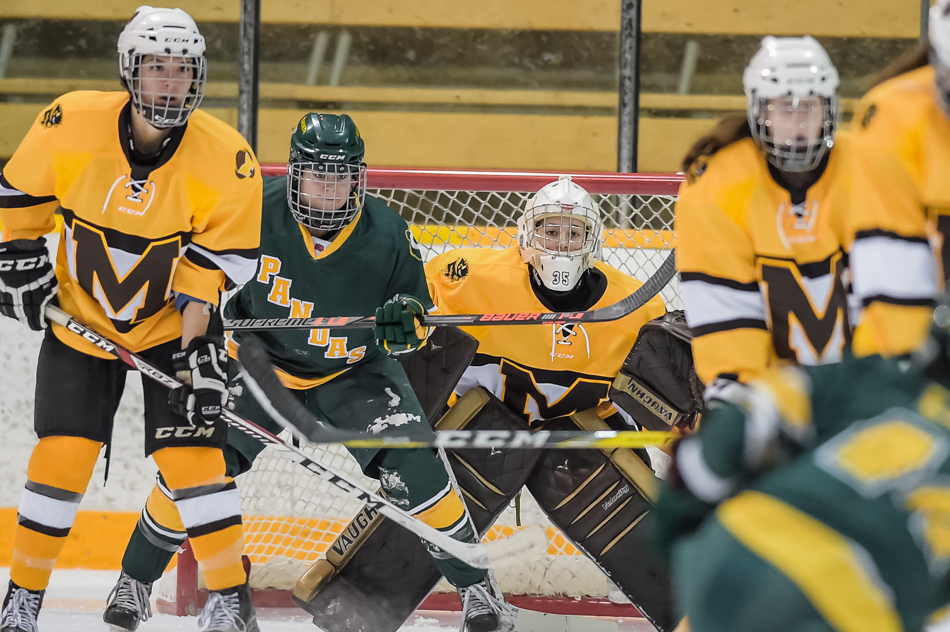 Bison hockey returns
Women set to take on UBC January 13-14
January 9, 2017 —
The University of Manitoba Bison women's hockey team lace up their skates this weekend for a series against the UBC Thunderbirds.
It's the Bison women's first 2017 home games at Wayne Flemming Arena. The herd and UBC both have 1-and-2 records going into the games.
On January 13, Bison Karissa Kirkup will be taking over the UM Student Instagram account. Follow along as she shows you how the team preps ahead of their weekend series.
Keep an eye on the ice for sisters Sheridan and Courtlyn Oswald. The two Bisons earned some media attention for helping the herd to their current 12-and-6 record. UM Today recently held a Q & A with the sisters. Read it here.
Friday's game is at 7pm and Saturday's is at 1pm. All U of M alumni are invited to attend Saturday's game for only $5, children 12 and under are free. For more info check out GoBisons.ca.
Back on home court
The Bison men and women's volleyball team hit the court against UBC this weekend.
The men hold second place in Canada West with an 11-and-1 record while the women are 8th (6-and-6).
The Bison men play at 6pm Friday and 3pm Saturday. The women play at 7:30pm Friday and 4:30pm Saturday.