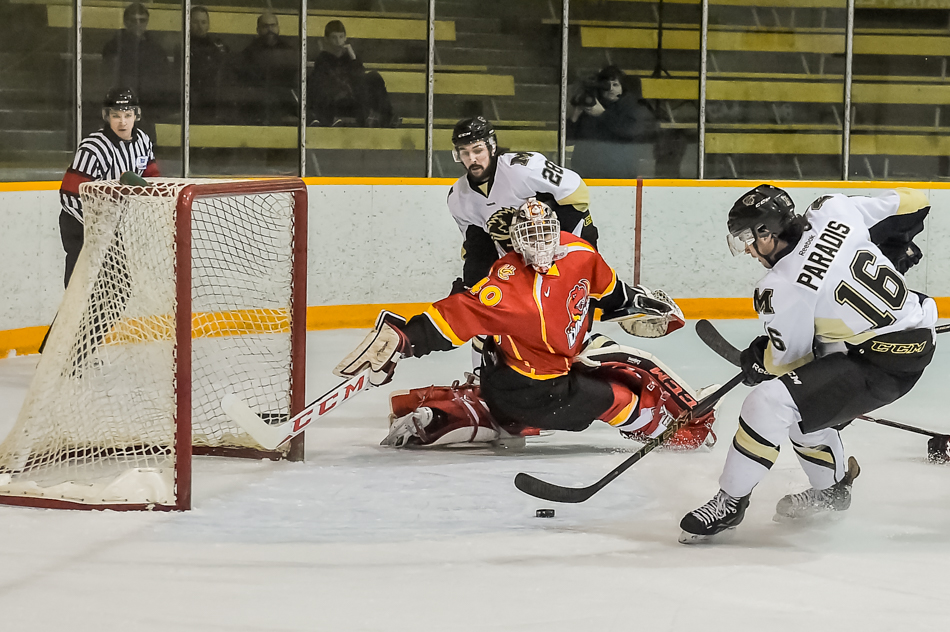 Bison hockey playoffs begin
Bison men's hockey team at home this weekend for Canada West Quarter-Final
February 16, 2016 —
The University of Manitoba Bison men's hockey team hits the ice this weekend for playoff action against the Calgary Dinos.
The best-of-three playoff series starts on February 19 at 7pm for game one. Game two is on February 20 at 7pm. If necessary, game three will be play on February 21 at 3PM.
All playoff contests will be played at the Wayne Fleming Arena at the Max Bell Centre.
The Bisons finished fourth in the Canada West standings with a 13-13-2 record.
BASKETBALL:
The Bison men's basketball team finished their best regular season since the 1977-78 season with a 15-and-5 record.
The Bisons had an impressive second half of the conference season as they won the last seven consecutive games and went 8-2 in the last ten contests before the playoffs start.
The men have the conference bye in the last week of the Canada West regular season. Manitoba is guaranteed to finish no lower than third place in the Pioneer Division and will host a conference quarter-final best-of-three series from March 3-5 (opponent still to be determined).
VOLLEYBALL:
The Bison men's volleyball team look to continue their winning ways in Calgary this weekend.
The herd is coming off a couple wins at home against Brandon last weekend.
The men are 18-and-4 on the season.
The women finish their regular season this weekend in Calgary.
TRACK AND FIELD:
The Bison track and field team are hosting the Bison Grand Prix #2 at the James Daly Field House in Max Bell Centre. Check out GoBisons.ca for details.
SWIMMING:
The Bison swimmers are participating in the Western Championship at Pan Am Pool this weekend. For times and info, visit GoBisons.ca.