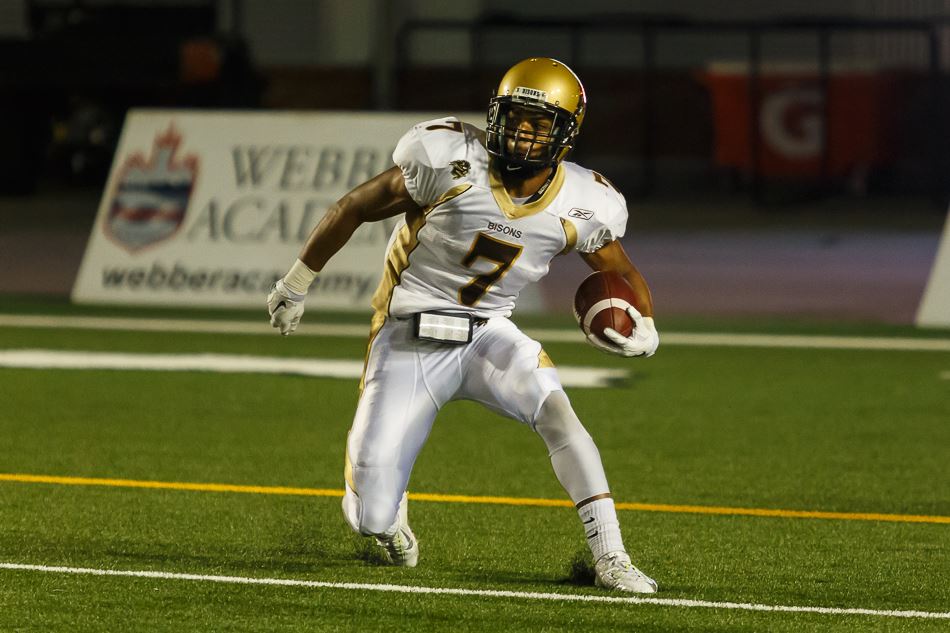 Bison football kicks off
Big expectations for the stronger, faster team
August 14, 2015 —
The University of Manitoba Bison football team is getting ready to kick off their 2015 season. Training camp starts Friday, August 14th.
Defensive back Jayden McKoy is entering this third season with the Bisons.
He's looking forward to what the season will bring.
"Training out of Investors Group Field is a huge advantage for us," said McKoy. "We have our own locker rooms, weight rooms and meeting rooms. We workout as a group and and have become a stronger, faster team because of it."
McKoy initially had a love for basketball when he was 7 years old. His passion for football would come five years later.
"When I was 12, a friend of mine convinced me to play football," he said. He had been wanting me to play for a long, long time. So I started playing and haven't looked back since."
McKoy says ultimately winning the Hardy Cup again and the Vanier Cup are the team's goals. He also has aspirations as an individual player.
"I want to be an All-Canadian," he said. "It's my time to step up and be that kind of player."
McKoy will take over the University of Manitoba's Instagram account all day on Wednesday, August 19. He'll take you through a day in the life of a Bison football player. Follow the account here.