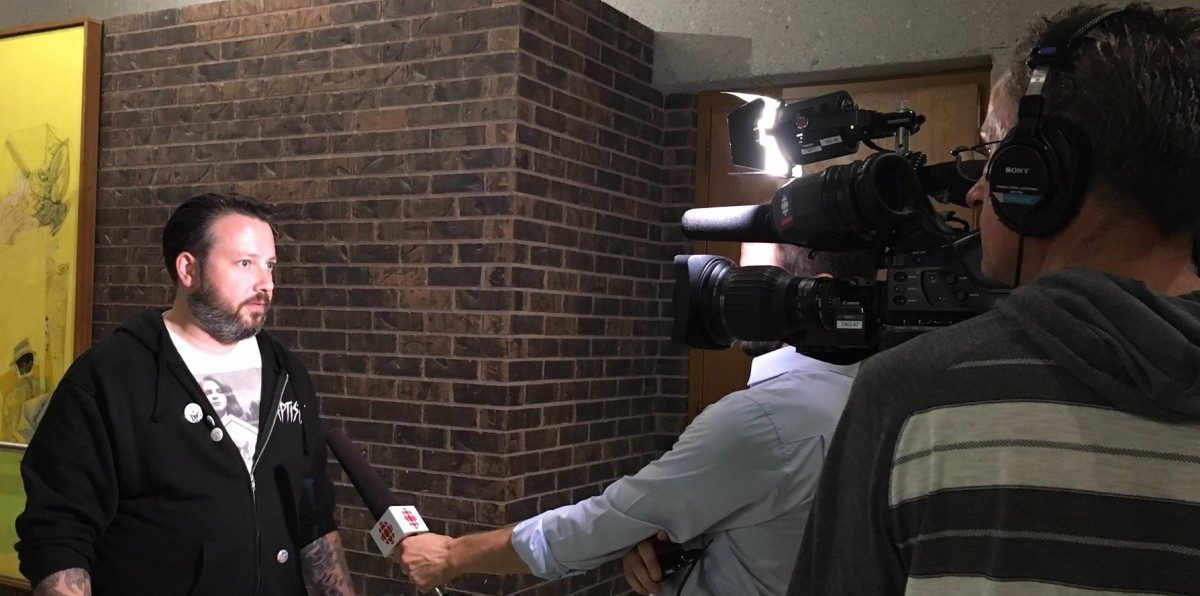 Bilingual Students from Robson Hall make it onto the small screen
Celebrating the 140th anniversary of The Law Society of Manitoba
December 1, 2017 —
La télé de Radio-Canada, CBC's French language counterpart, was invited to Robson Hall last month to take part in the Français juridique class (legal French terminology), taught by Maître Guillaume Dragon, to gather students' impressions on the importance of bilingualism in the context of the Law Society of Manitoba's 140th anniversary.
As a result, a series of short documentaries aired in November on the evening news exploring many aspects, including the challenges, faced by today's profession. The topics being explored are: rural vs urban practice, ''small firms'' vs ''big firms'', the challenges faced by women in the profession, indigenous law, and the importance of a legal bilingual education in western provinces.
A particular thank you to our guest speaker Maître Rénald Rémillard and RH students who took part in the documentary; Dillon Acheson, Eamonn Carroll, Sarah Khalil, Alexander Krush, Kara Moore, David Syvitski, Anna Tourtchaninova, Sofia Vivas and Caleigh Glawson.
Finally, thank you to reporter and series producer Rémi Authier from Radio-Canada for his hard work and providing this opportunity to highlight RH's commitment to bilingualism.
The documentary segment featuring the Faculty of Law can be seen on the Radio-Canada website.