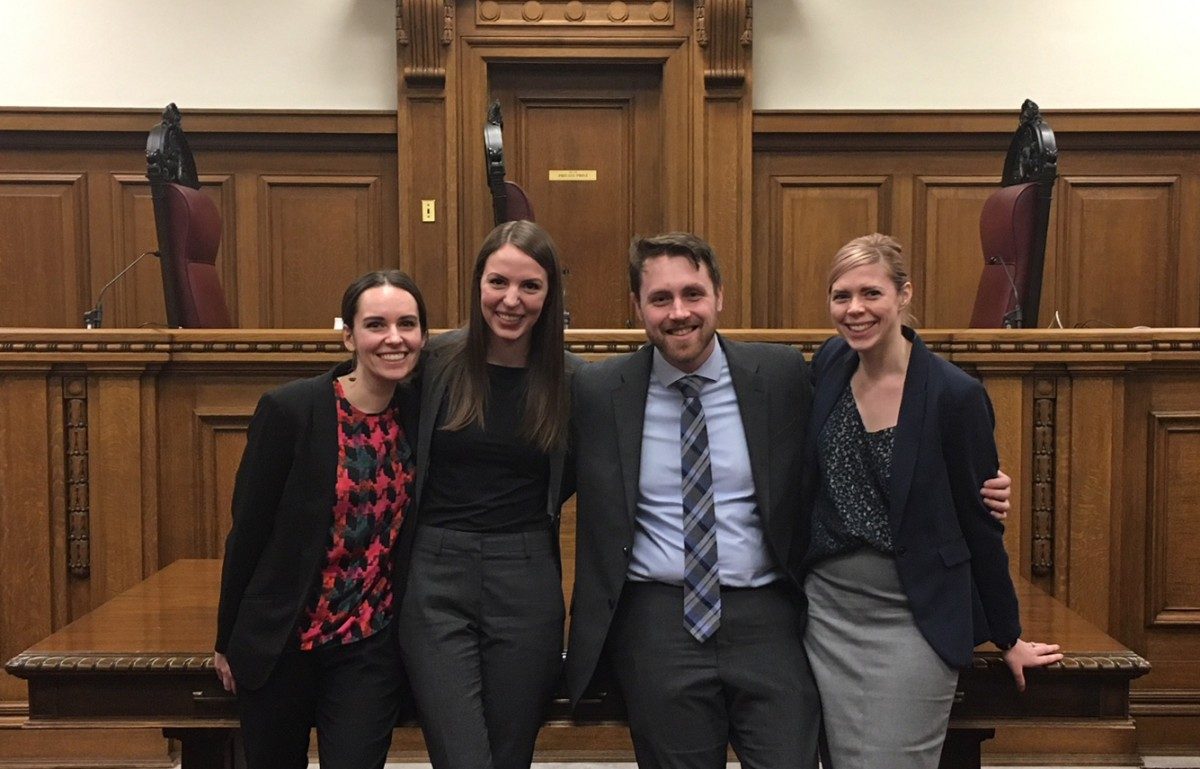 Bilingual law students represent Robson Hall at Laskin Moot
True to Manitoba's bilingual heritage, Faculty of Law team rose skillfully to legal challenge
March 29, 2018 —
The Laskin Moot was held on March 16 and 17, 2018 in Toronto. Our ambassadors, consisting of bilingual students, Nicole Deniset, Zachary Rodgers, Natalie Copps and Amy Robertson, skillfully argued complex questions surrounding the constitutional rights of a federal inmate to be consulted on decisions relating to programing cuts or changes. In our case, the Warden had decided to close and sell the farm ending the agriculture program without consultation. An uprising followed…
A heartfelt thank you to our researcher and past mooter Gwen Muirhead, coach Maître Denis Guénette, Professor Gerald Heckman and to all the members of the Bar who generously gave their time to insure the success of our team. Faculty coach was Professor Guillaume Dragon.
We are also thrilled to announce that Robson Hall has been selected to host the competition next year in Winnipeg on March 1 and 2, 2019!
The Laskin is an annual national bilingual moot court competition in Canadian administrative and constitutional law. Each year, approximately 19 of Canada's 23 law schools participate in the competition.