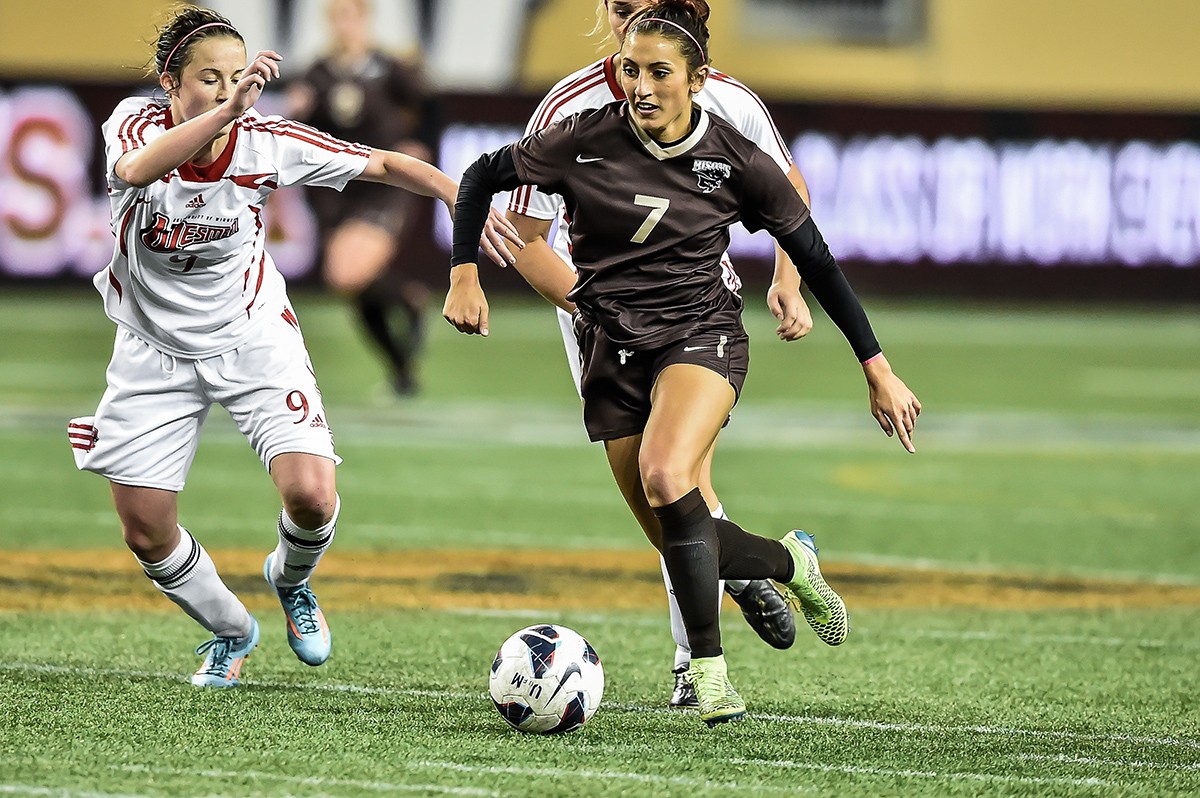 Big stadium for the big game
2016-17 Duckworth Challenge gets underway this week at Investors Group Field
October 3, 2016 —
The 2016-17 Duckworth Challenges gets started on Thursday, Oct. 6 as the Bison women's soccer team hosts the U of W Wesmen at Investors Group Field. Game time is 6:00 p.m.
First held in the 1991-92 season, the Duckworth Challenge was started by Dr. Henry E. Duckworth in an effort to profile the intense, but friendly cross-town rivalry between the University of Winnipeg and the University of Manitoba. Duckworth served as the president of the U of W from 1971-1981 and the Chancellor of the U of M from 1986-1992.
The Duckworth Challenge features competitions in three sports: volleyball, basketball and women's soccer. Each year the venue for the sports is alternated. The Basketball portion of the Challenge will take place on December 2 at the U of W and Volleyball games will be played on December 8 at the U of M.
The Bison soccer team currently sits in fourth place in the prairie division of the Canada West conference with a 3-4-1 record. The match on Thursday evening marks the end of a three game homestand. Last weekend the Bisons beat the Mount Royal Cougars 3-0 on October 1, but fell by the same score to the MacEwan Griffins on October 2.
Bison athletes Selina Speranza and Amanda Wong will also be taking control of the @umanitoba Instagram account on Thursday, October 8. Take a look to see a behind-the-scenes perspective.
Tickets are only $10, available online at Ticketmaster.ca. Children 12 and under are free with at least one paying adult. U of M students free with Bison Sports barcode sticker.